Our last day at sea turned up a bit grey and miserable, but it was warm enough and the sea was flat as a pancake. It was the calmest Biscay crossing that we've probably ever had, a markedly different experience from the sail out from Southampton.
There were three of the Cunard Insights lectures this morning, Stuart St Paul was up first explaining the technicalities of location shooting. He was followed by Col Tim Collins who carried on from the previous day. Disappointingly we never did find out why he was accused of war crimes. The final and best lecture was Paul Fellows talk on the search for planets in other Solar Systems.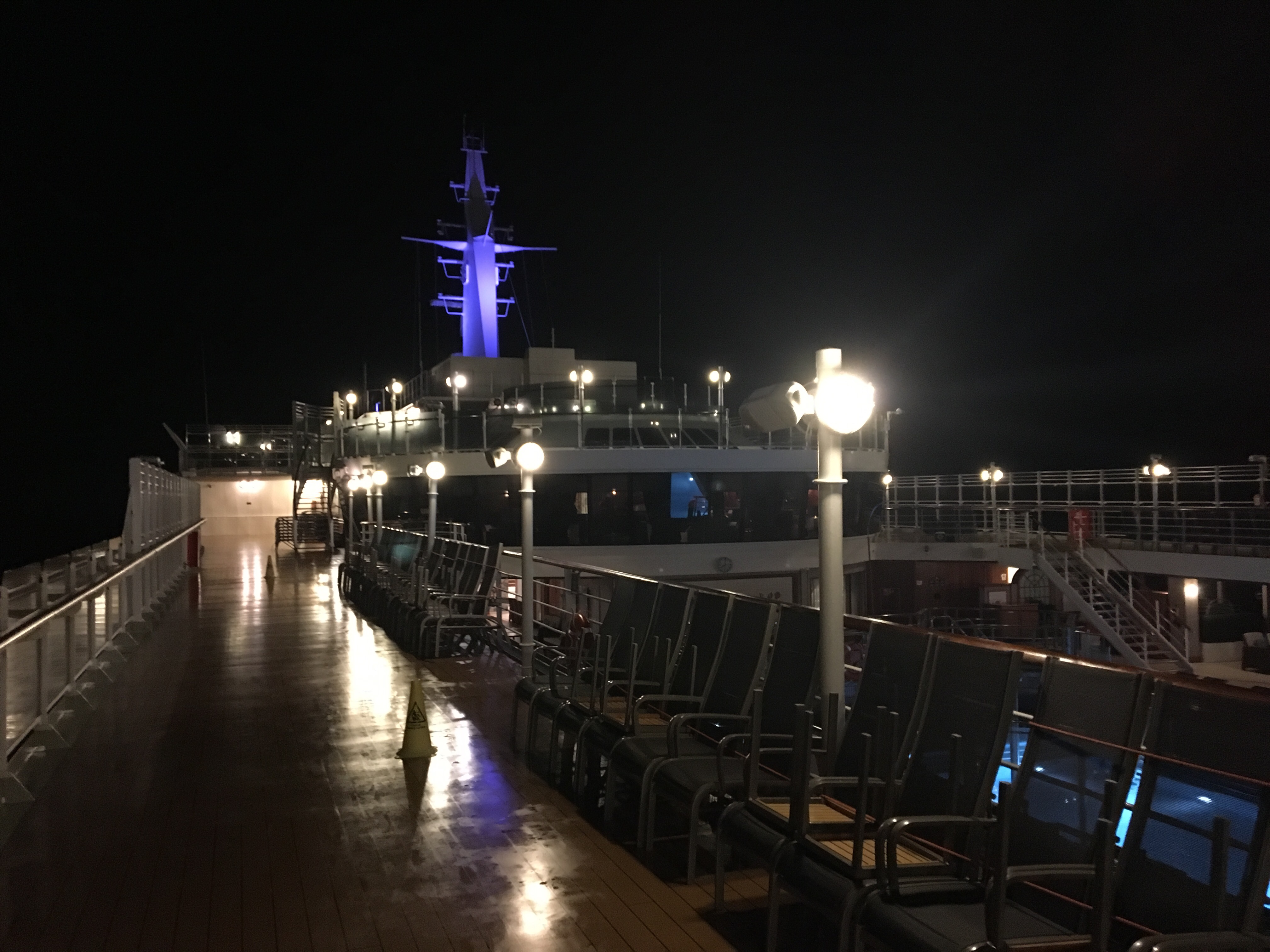 The lectures took us up to lunch and after that, it was time to start the dreaded packing. The second evenings show had been cancelled because of the lumpy seas crossing the Bay of Biscay and this was rescheduled for 15:00, so Jane popped off down to watch that while I completed my packing. After the obligatory trip to the Lido to top up my cake levels, we went down to the Arcade to see if we could spend some of our remaining "on board spend"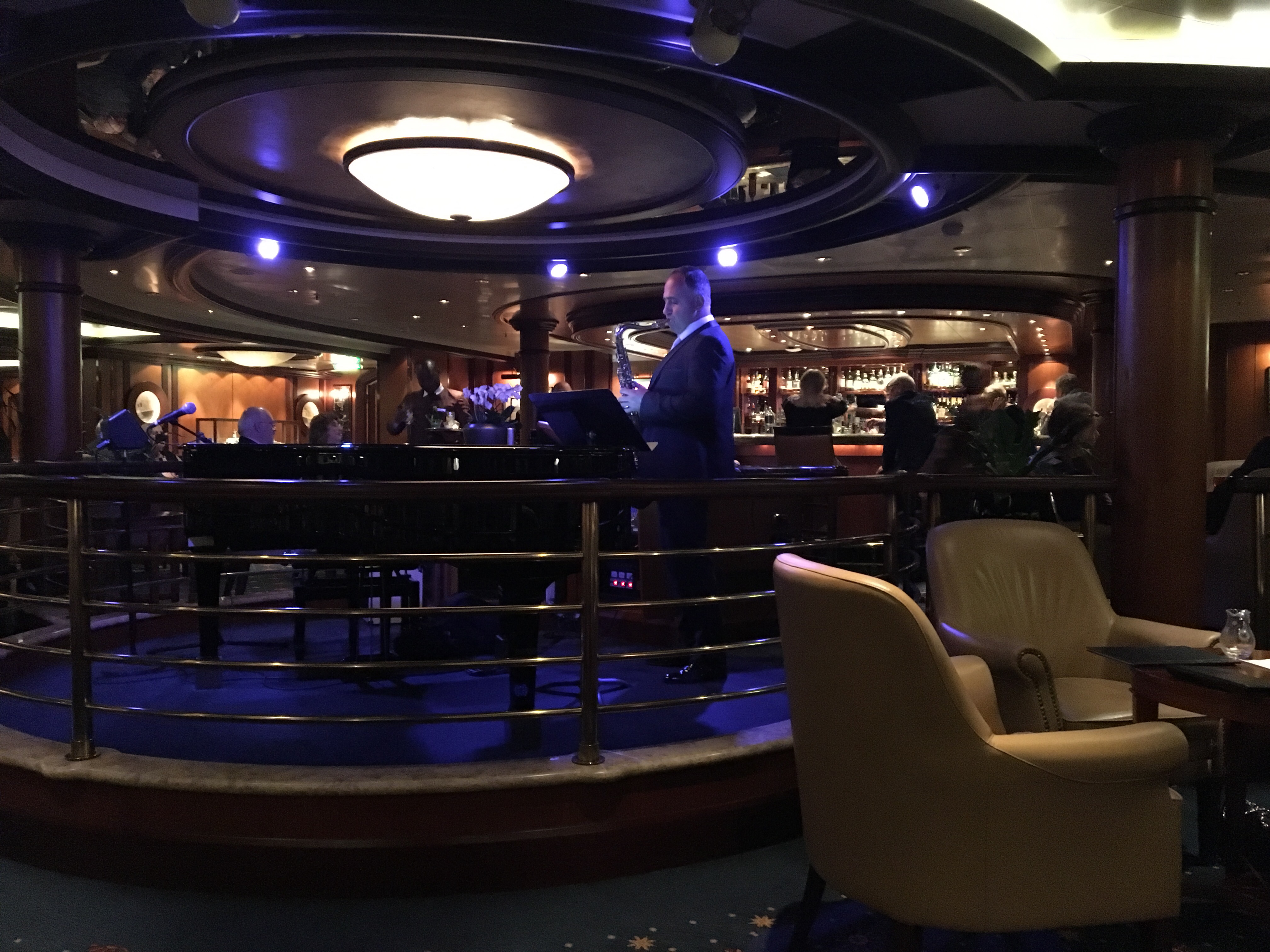 We had decided to give Commodore O'Clock a miss and go up there for pre-dinner drinks instead. The Commodore Club is a very elegant venue, the saxophonist added to the ambiance brilliantly. Then it was on to our last dinner, sautéed chicken livers followed by squab pigeon breast and molten chocolate cake.