It's a lovely start to the day. We arrived in Malaga to clear skies and bright sunshine. We had decided at dinner last night to have an early start, and pop into Malaga for a quick look around before returning to the Victoria for a bit more sunbathing. I turned out to be quite breezy in town, so felt chilly out of the sun which confirmed our decision to get back on board. I didn't even have a look for churros, a breakfast mixup meant I had ended up with an extra breakfast and quadruple black pudding. All I had asked for was a Signature breakfast with easy over eggs and extra black pudding, this morphed into just fried eggs (not easy over) and black pudding. When I pointed out the mistakes to the serving staff and asked for a sausage and a bit of bacon they returned with a whole new Signature breakfast, and then another arrived. I don't like wasting food but even I can't eat three breakfasts.
We took the shuttle bus out of the port and into Malaga intending to have a look around before heading back to the ship for some serious sunbathing. It was lovely and sunny, truly warm in the sun, but there was a cold wind blowing around which meant out of the sun it was pretty chilly. So after a quick walk around the shops, only buying postcards we walked back to the Victoria, happy to get back on board. Sitting on the balcony was lovely and warm out of the wind and in the sun.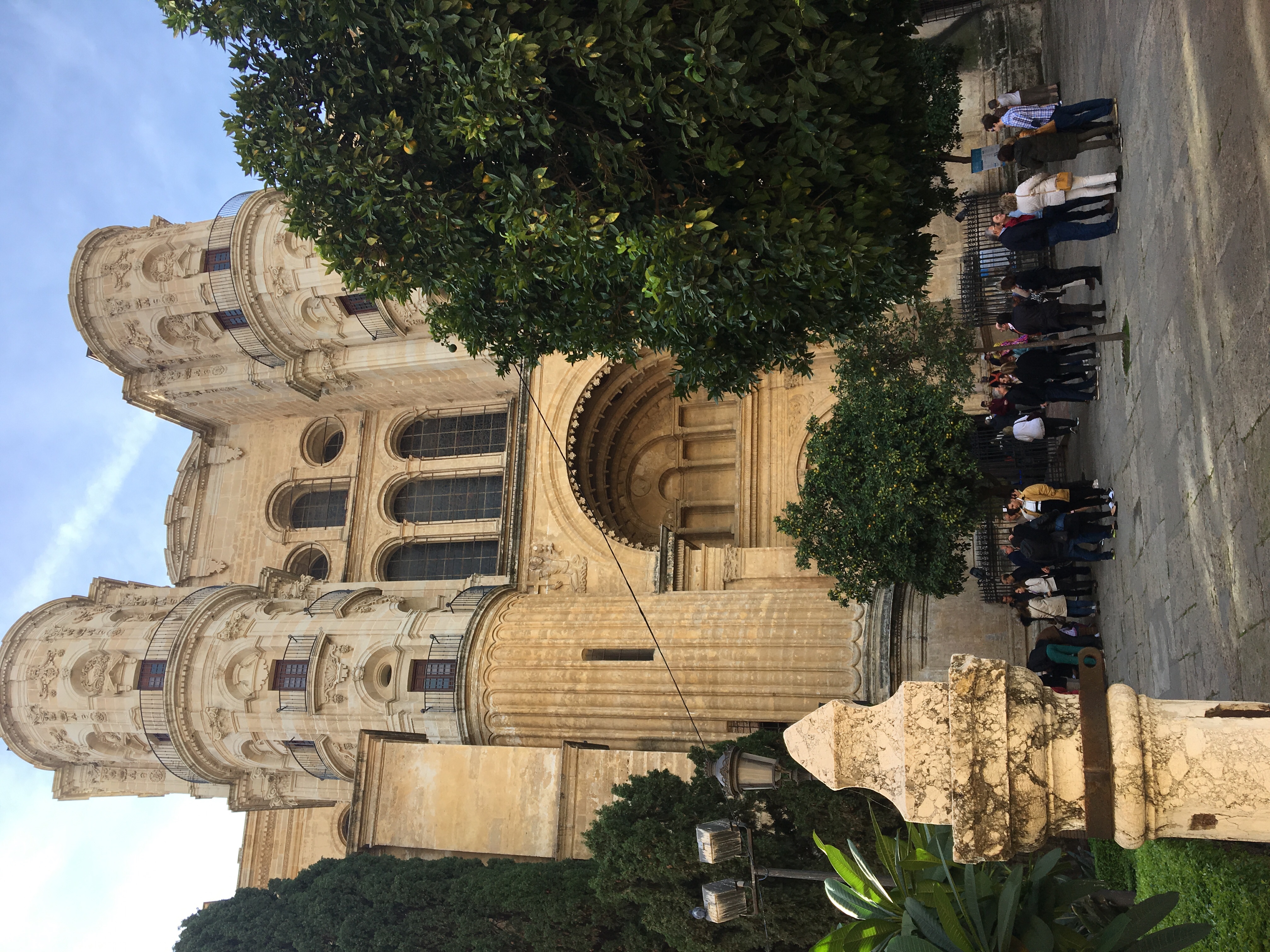 For lunch we went to the Lido Grill for a burger, this was the first meal I didn't enjoy as there was a strange taste to the burger, tasted a bit like offal. We should have had a pizza as they looked really nice when we walked past the pizza station.
We spent a bit more time chatting and reading before heading back to the cabin to watch a film. After that it was Commodore O'Clock so we headed up to deck 10 for a London Pride and a Margarita.
Dinner was excellent again, Crispy Pork Cheeks and Short Rib of Beef while Jane had Chicken Consommé and Lamb Chops