After the choir, we headed back to the room for a rest, Jane was still feeling a bit rough, in keeping with the sea state. It was looking like our final visit to the Commodore Club wasn't going to happen. That Captain had promised that once in the English Channel, the sea would calm down. It didn't seem to. So we rested until it was time to get ready for dinner. When I was all clean and shiney we went to meet Pat and Giana for one last trivia quiz in the Red Lion pub, stopping only to place all the cases, bar one, outside the stateroom door.
It wasn't to be our night again, we got our usual 9 out of twelve, but the winning team had 11. Jane was well enough to try a Bloody Mary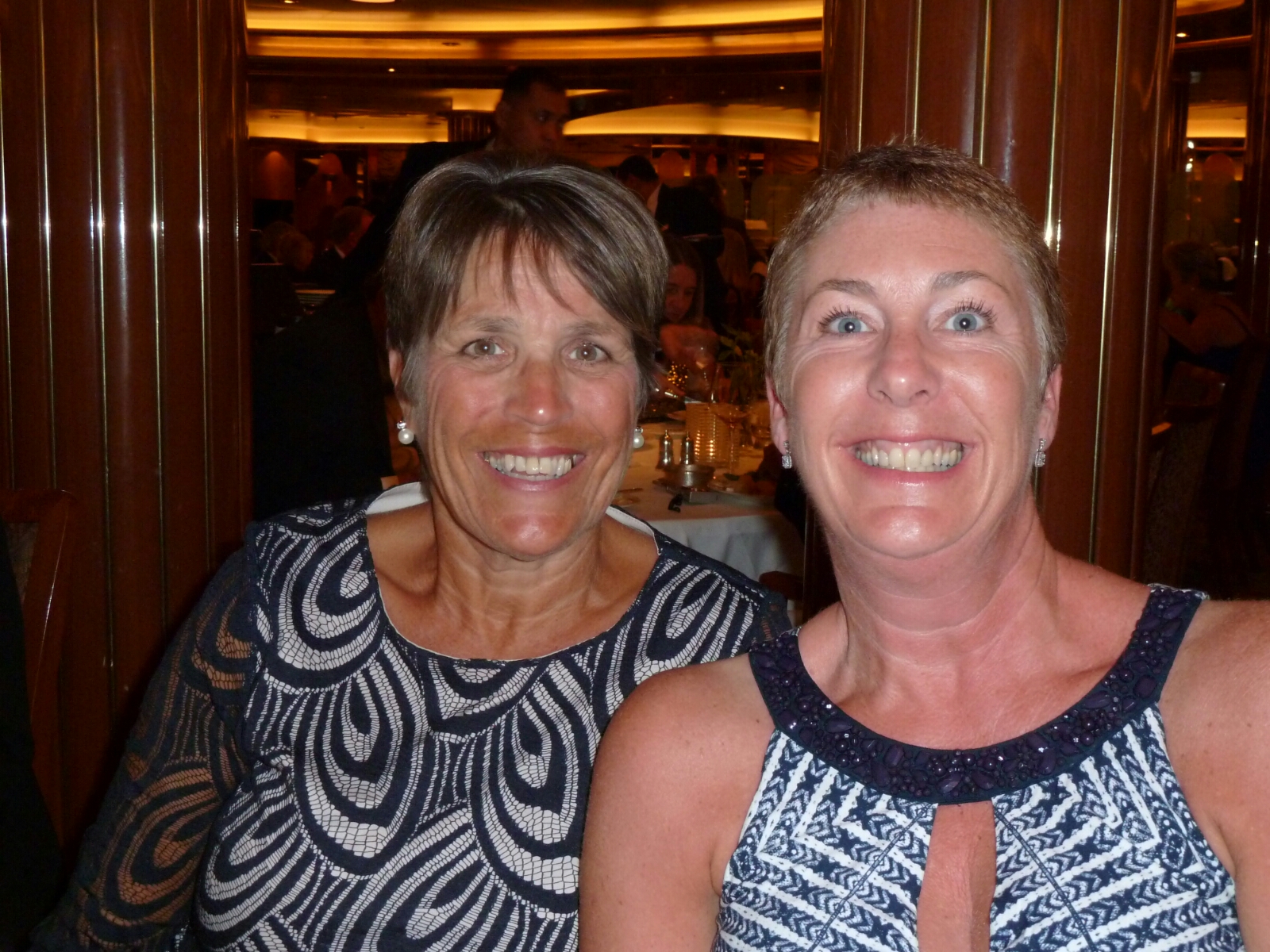 We got to dinner to find we were missing Linda, Peter had given her his cold, so she wasn't feeling up to dinner and didn't want to pass it on. I had a Crab Thermidor as a starter followed by Turkey Sallopini and Blueberry Cream Pie. We had some OBC left, so got a bottle of Fizz to toast our companions on a very successful cruise.
After dinner it was back to the room to pack the final bag with our dinner attire, use up the last of the internet minutes and nod off ready for tomorrow's arrival in Southampton.