October 23rd – Final Sea Day
The skipper's rush to beat the storm across the Bay of Biscay seems to have failed. We're bouncing along merrily in the teeth of a gale. Winds of 60+ miles per hour, and 3 1/2 metre waves. All very exciting if you don't suffer from motion sickness. Unfortunately Jane is not feeling top tippy, the wrist bands from yesterday's shopping trip don't seem to be having the desired effect.
I was sent to breakfast alone in the Lido, with orders for a cup of tea and a toasted bacon bagel. I got up to deck 9 to find my route to the Lido blocked by the bad weather. The doors to the Garden room locked, so a diversion to stairwell B via deck 8 was required. I had kedgeree before returning to the room with Jane's order. It's funny how with sea sickness you can be too ill to do any thing except eat!
After breakfast the Captain was taking part in a Q&A down in the Royal Court theatre. Jane had to have a mad dash to get showered and ready, but we made it with plenty of time to spare and more importantly, with free seats still available. These Q&A sessions are a bit contrived, but the Captain is very good value and it was a thoroughly enjoyable 45 minutes. This was followed by a chart auction which raised 400 USD for the Prince's Trust.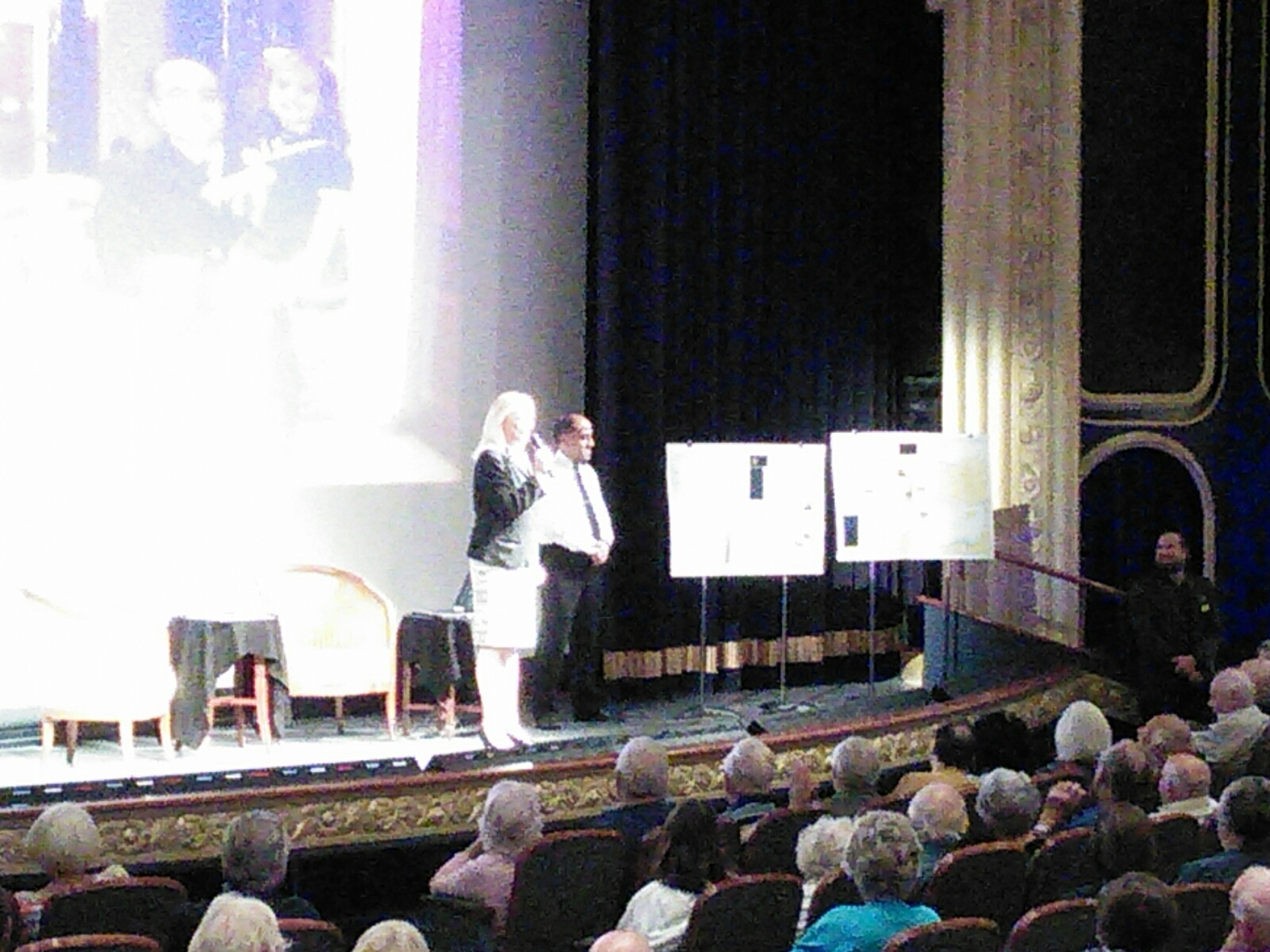 A walk to the Purser's desk followed to check our bill and to post the survey. We've still a bit of OBC to use, but not as much as I'd feared. We then had a quick drink in the Lido, the Kwells, Jane is using to supplement her wearing of seasick wristbands, dry her out. I left Jane there wile I headed back to the Royal Court theatre for John Sherlock's final lecture on Renaissance and Revival. I now know my Nashes from my Inigo Joneses.
Suitably educated, it was now time to start the sad process of packing. It's a miserable task at the best of times, but after having such a wonderful time it's very depressing. We got most of it out the way before, ringing Jane's dad for a bit of 'Mac and Moo' time. We now have our disembarkation time, so we let John know and Jane made her daily enquiry on Minty's health and eating habits.
Lunch in the Lido beckoned, where we both had Pizza, freshly made by the chefs up there. That coupled with a nice cup of tea meant I was suitably refreshed. We walked down to the Grand Lobby where the guests choir were about to perform. Strangely I hadn't been invited to join them !!!