Sailing up the Tagus in to Lisbon is always a beautiful sight, and so it was this morning, sailing up into a sunrise.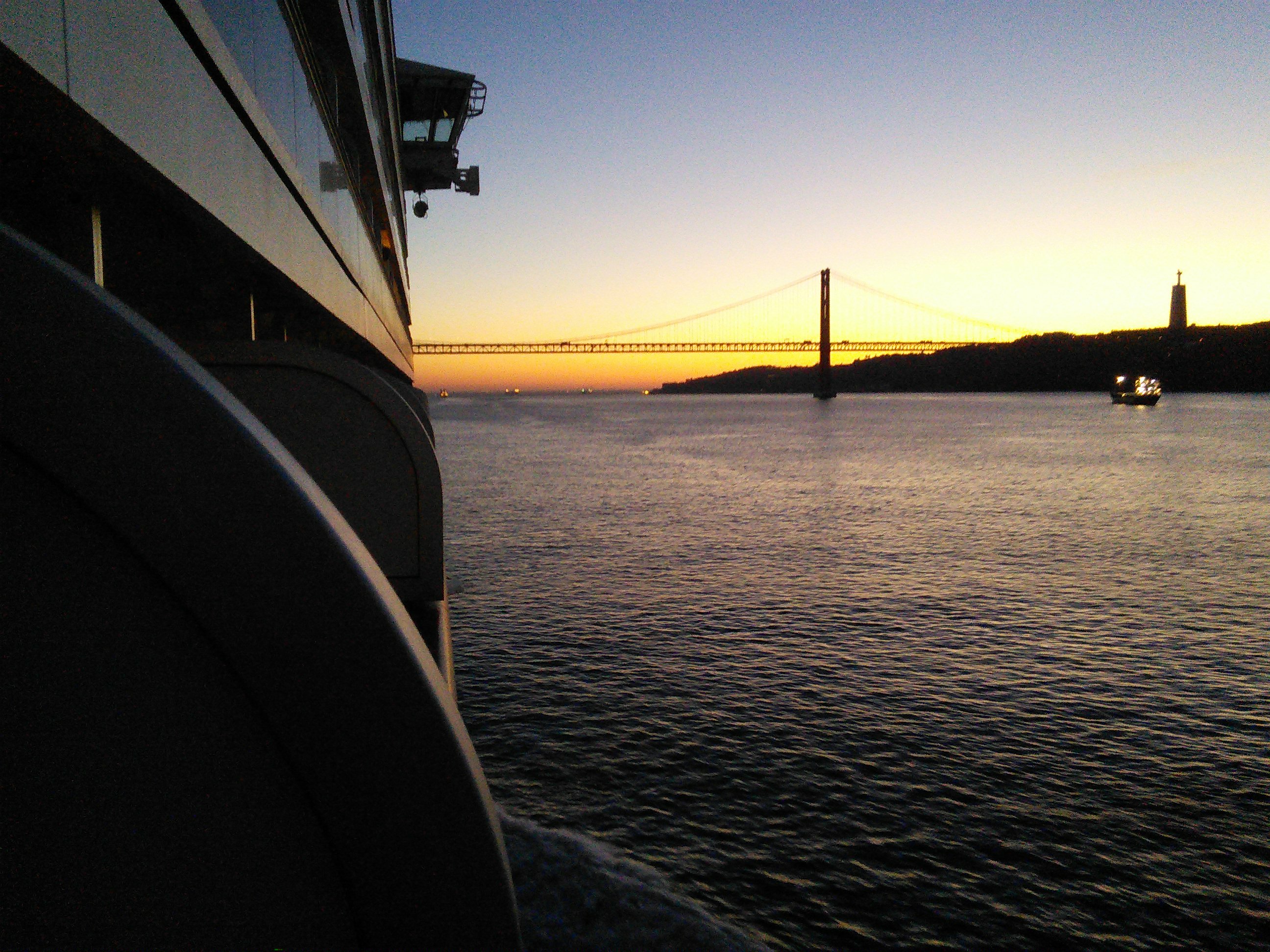 I had given up on our ebike tour of Lisbon, we were on the waitlist, and hadn't received tickets before we went to bed. I was just getting ready to go to the gym when the phone rang, it was the tour desk asking if we still wanted to go and if we did, then we needed to be by the coaches at 08:20. Not a problem for me, but Jane was rushing around like a mad thing to get ready. We did make it with time to spare.
There were seven of us on the tour, along with our guides Xavier and Hugo. The ebikes were Btwin ELOPS 500s, the first time I'd ridden one, and after some quick instruction on the bike's operation we were off into Lisbon. Lisbon is built on hills so the extra assistance offered by the ebikes electric drive was welcomed as we headed up into Alfama, through the centre and out to Belem. It was a beautiful sunny morning, but a little fresh, it was a bit cold when out of the sun, so I was glad to stretch my legs on the cycle path to Belem and warm up a little. 25km later and we were back at the ship having had a really enjoyable tour.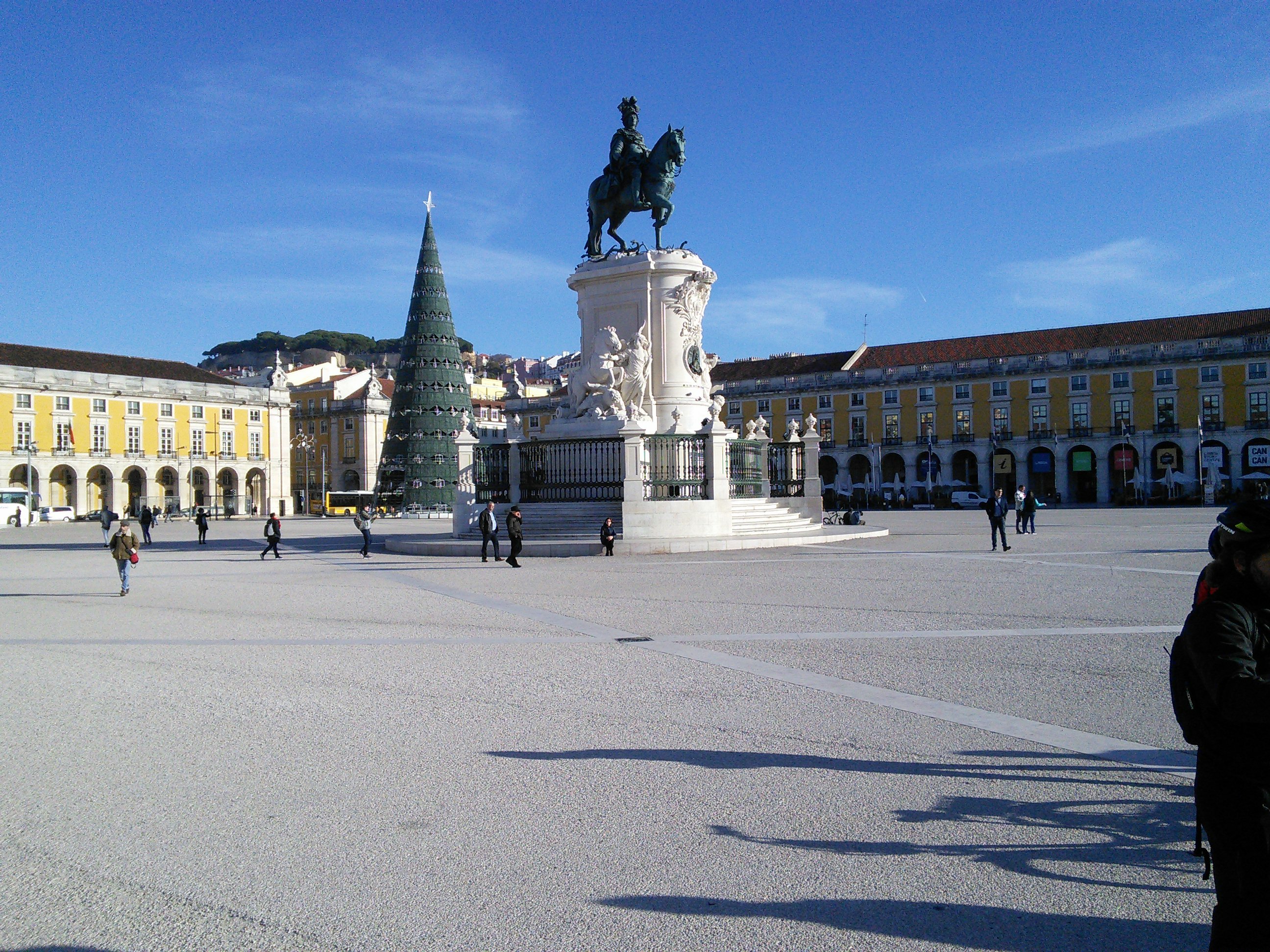 We went back aboard for a cup of tea and then headed back into Lisbon for lunch. Jane had her heart set on a cataplana, a Portuguese seafood stew. So we climbed up into Alfama and found a restaurant that looked nice. It turned out to be a good choice, the cataplana was full of lobster, prawns, razor clams, oysters….. and was delicious.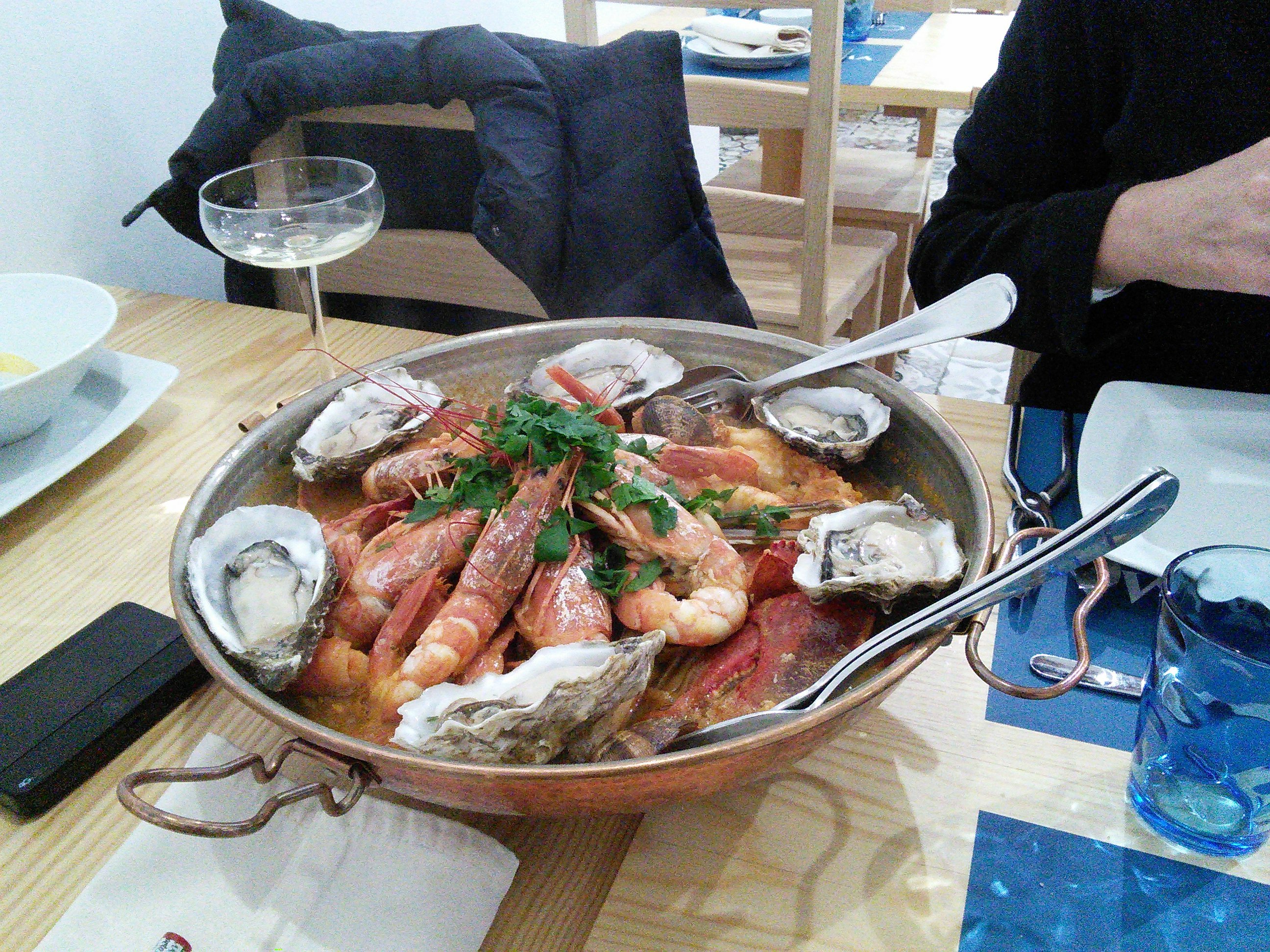 We then walked through to the shopping district to buy some tat, post postcards and find the Cunard shuttle back to the ship. Once onboard it was time for a rest before dinner.