Another glorious morning here in the Med. We've arrived in Cartagena and it looks like it's going to be a good one. Breakfast was much more successful today, I had Eggs Benedict and Jane had a Smoked Salmon and Cream Cheese Bagel, very nice.
After breakfast we disembarked to walk around the city. Yesterday's Arctic wind had been replaced by a nice gentle breeze which made for a very pleasant walk. Postcards were bought along with stamps, we found a nice little cafe to write them and banish my churros cravings.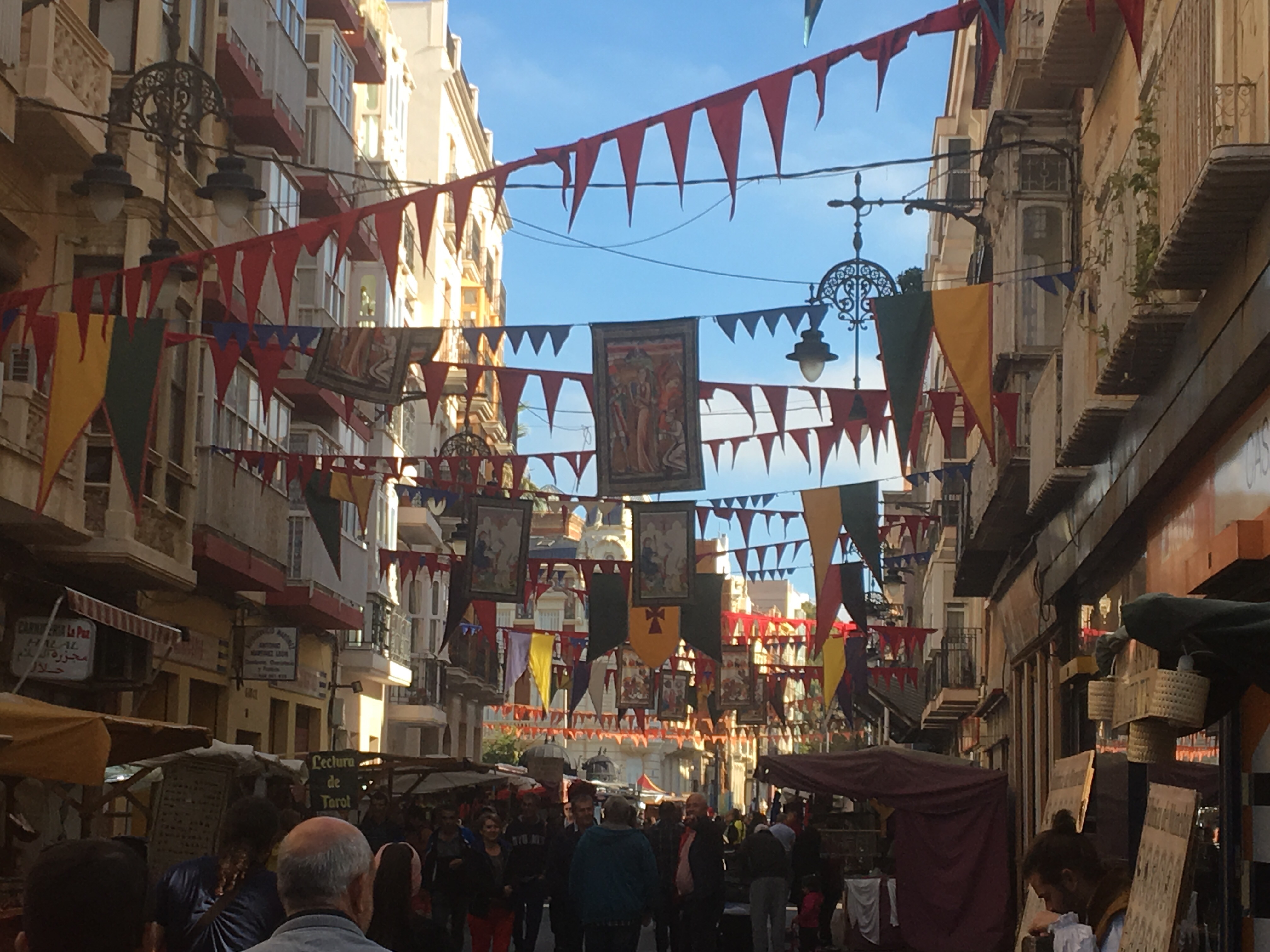 After that he headed back in the general direction of the ship, finding a tat market which covered several streets. It had a bit of a medieval theme going on, not sure what it was about. This wasted a bit more time before climbing up to the castle and admiring the views.
Once back onboard it was time for sunbathing. There were plenty of free sun beds on the Lido deck. Lunch today was pizza, a much better choice than yesterday's burger, freshly made and piping hot, with a salad and cold beer I was happy.
Commodore O'Clock came around with a pint of beer for me and a Ginger Cosmo for Jane. We have an informal evening tonight and the Gibraltar tomorrow.