It's a grey old day in Gibraltar the peak is obscured by a swathe of cloud. We were missing a couple of diners last night, so there were only eight of us. The food was excellent yet again, sweet corn chowder and sirloin steak for me, spring rolls and roast guinea fowl for Jane.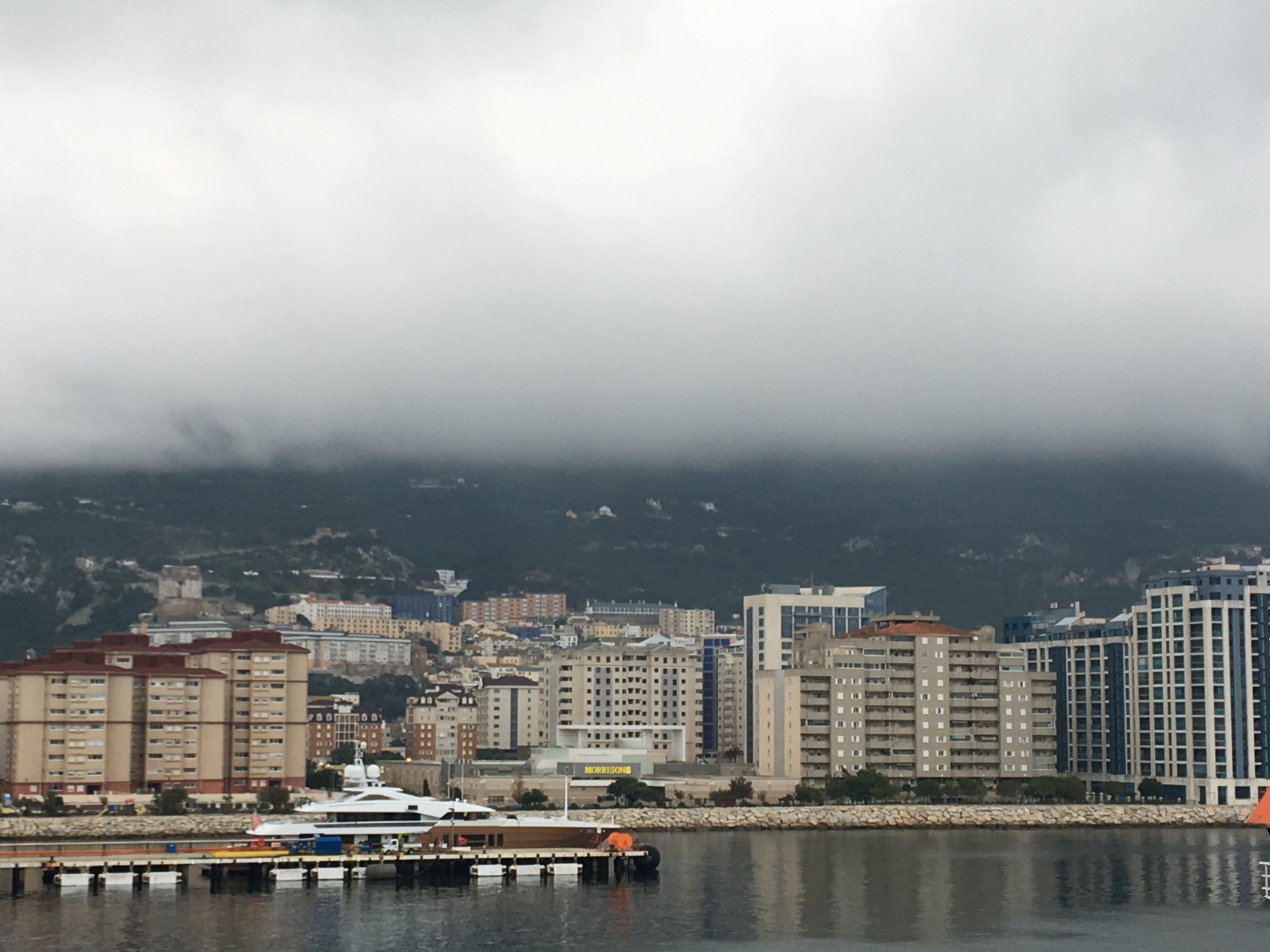 After breakfast it was time to go bargain hunting ashore. Gibraltar's Main Street is a bit of a walk from the ship, but it was pleasant enough, dodging the slower walkers and we were in amongst all the duty free shops in about fifteen minutes. The weathers brightened up as we walked, so much so, I removed my fleece as I was overheating. From then on it was all perfume, booze, perfume and booze. The booze was really cheap, but the perfume prices seemed a little high. The difference in price between 50ml and 100ml bottles seemed minimal and I wonder if they were inflating the 50ml price to make the bigger bottle more attractive.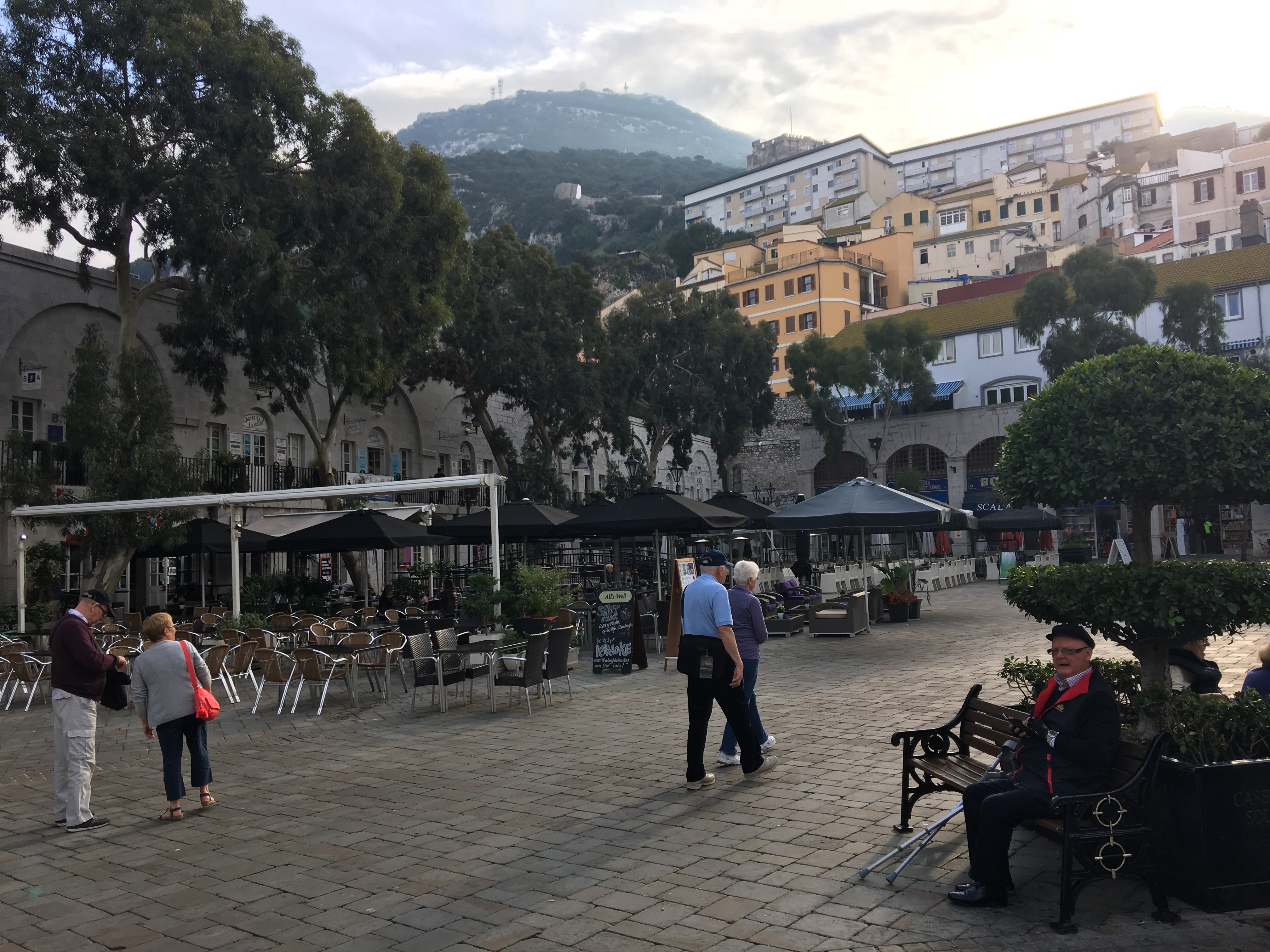 Eventually it was time to return, I was fancying fish and chips in the Golden Lion as we hadn't been in there yet. It was a good choice especially washed down with a pint of "Old Thumper"
It was the third formal night of the cruise and we had a full house at dinner. The meal was excellent as always, Thai fish cakes followed by saddle of venison and a marzipan panna cotta.