Yet another early start today. This time we are both on a shore excursion. At least the early start was softened by the clocks going back an hour last night when we moved from Greece to Albania. After the usual run, I headed back to the stateroom for a shower and to chivvie along Jane into going to the MDR for breakfast, I did this with the promise that we'd have a table for two rather than sharing. I ordered up figs and prunes as did Jane and followed that with smoked haddock and poached eggs.
We went straight from the MDR to the Royal Cort to get our badges and headed on to the tender as we'd anchored at Sarande. We then had an interesting drive through the mountains to the picturesque market town of Gjiroskara, I use the word interesting, Jane said it was bloody terrifying!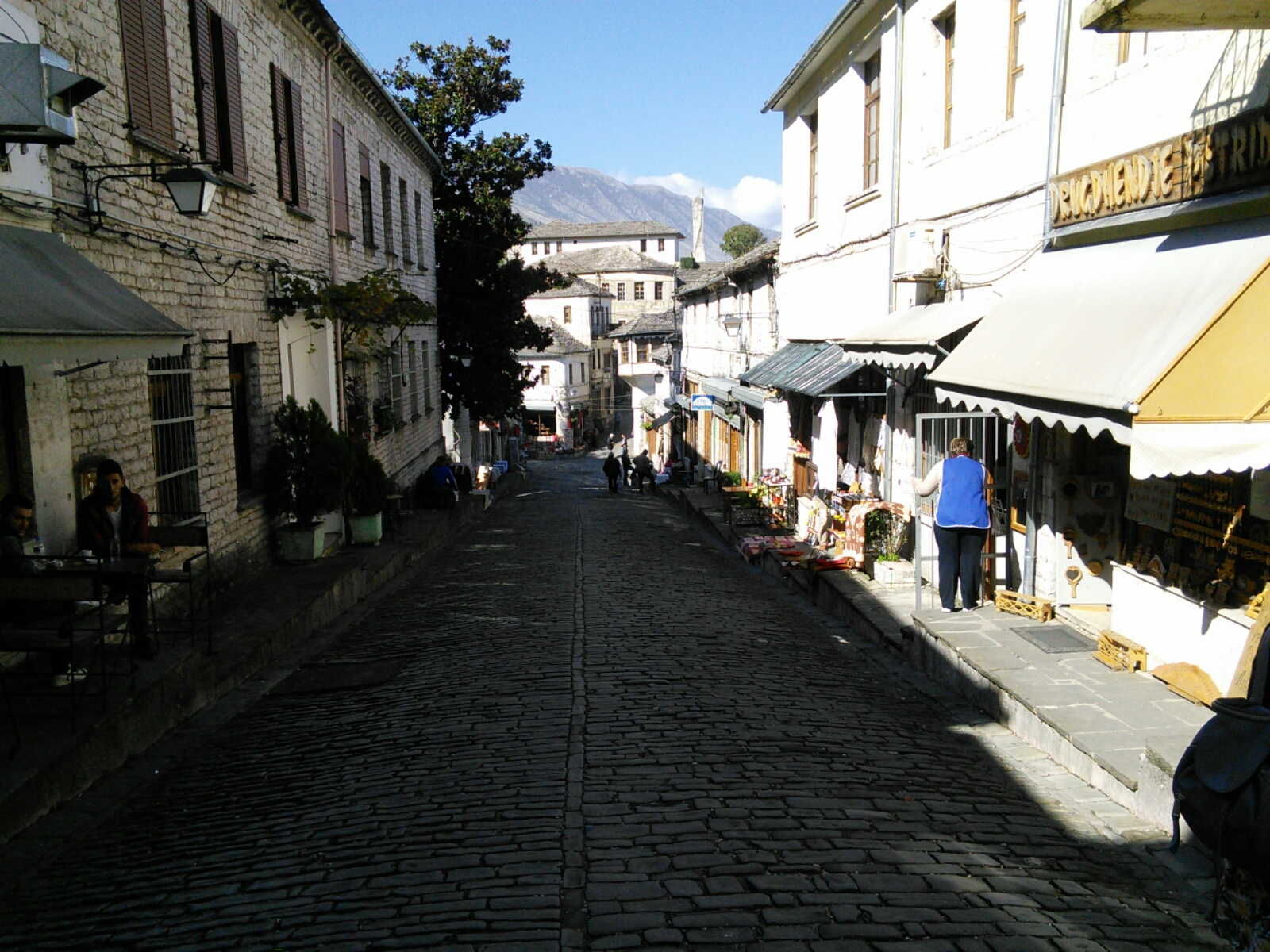 We visited the castle, before getting some free time in the bazaar, and then onto the coach for the interesting drive back. From our journey to Gjiroskara, Albania itself hasn't got a great deal going for it, it's fairly run down and littered with waste and detritus.
We didn't eat while out, as we never really had the opportunity, so when we arrived back, we popped up to the Lido for a quick snack and waited for 17.00 and the cocktail hour in the Commodore Club.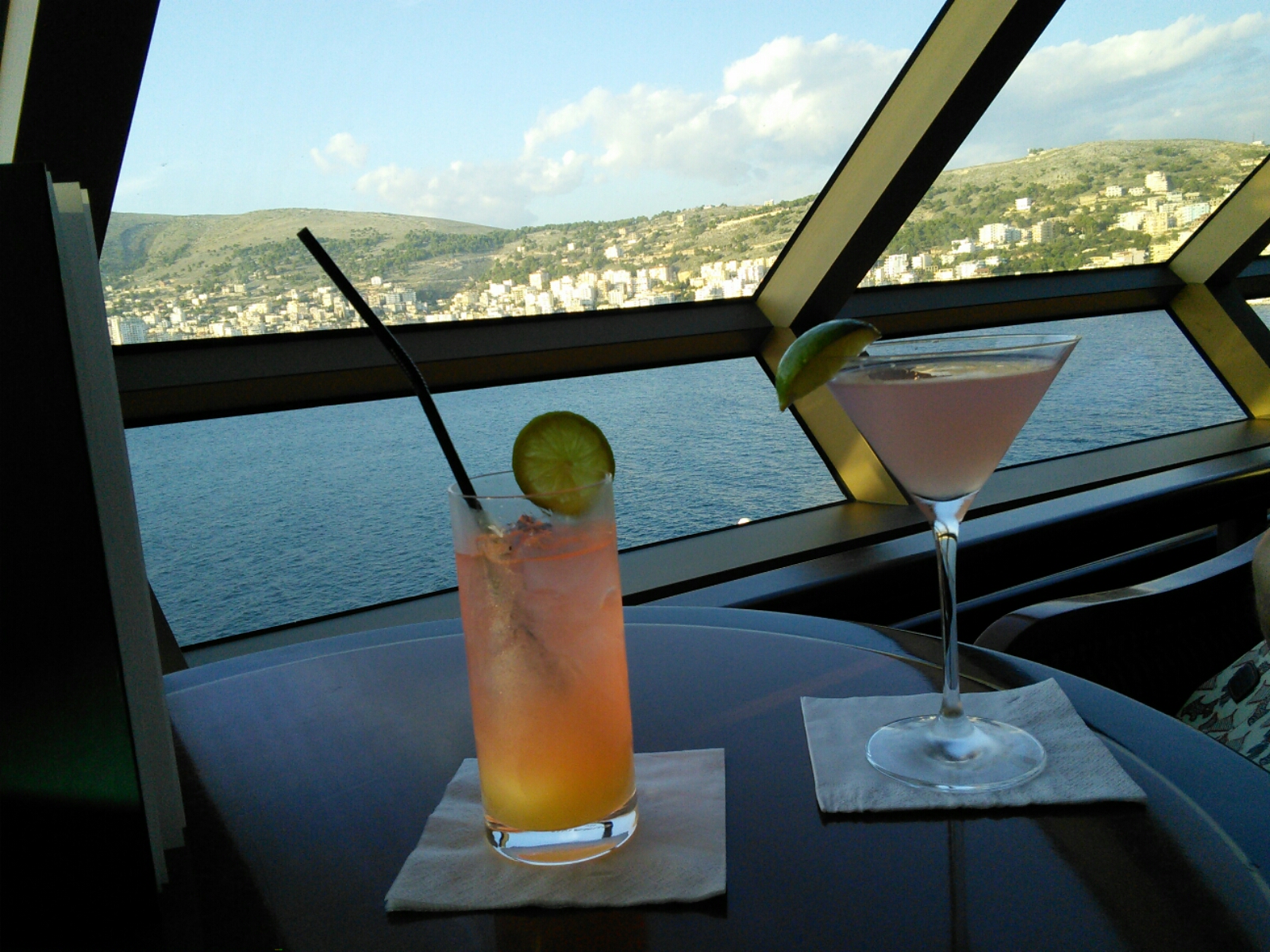 The cocktail of the day was a Cosmopolitan again!