We were woken at 06:30 by the screeching of a pump of some kind just outside our stateroom. I had an alarm set as we had an early start with a tour out to Old Antibes at 08:45 but this was just a bit too shrill and early for me. It did give me a chance to get out onto the balcony and watch the sunrise over the Ile Sainte-Marguerite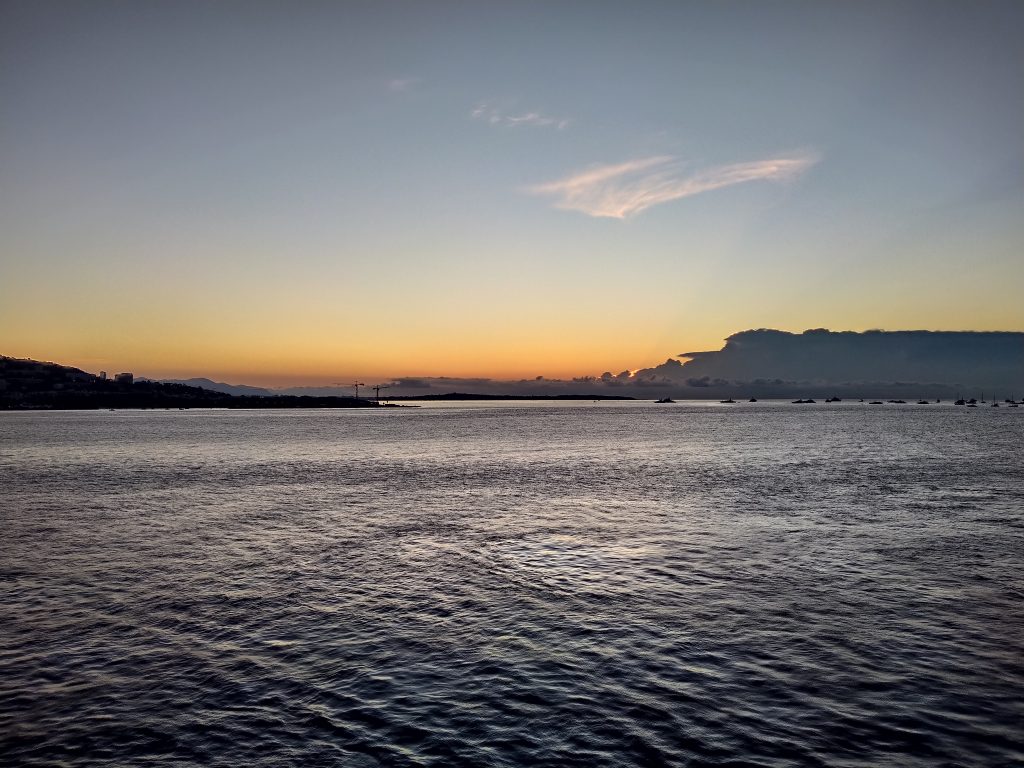 Suitably showered and now awake I headed up to breakfast with Jane in tow, I had Swiss bircher Muesli yesterday so changed it up to smoked haddock and poached eggs this morning and Jane had the Gen Z favourite of mashed avocado on toast with poached eggs. I had prunes again as a starter, I did want a mix of figs and prunes but the ship is out of figs, something to do with an extended stay away from Southampton causing some shortages of typically British items.
Once breakfast was over we both headed down to our muster for the tour which took place in the theatre. We were anchored off Cannes so we all had to wait for the tender to transport us over to dry land and onto the coach for Antibes. It was all very painless and we disembarked the coach in Antibes by the Marina.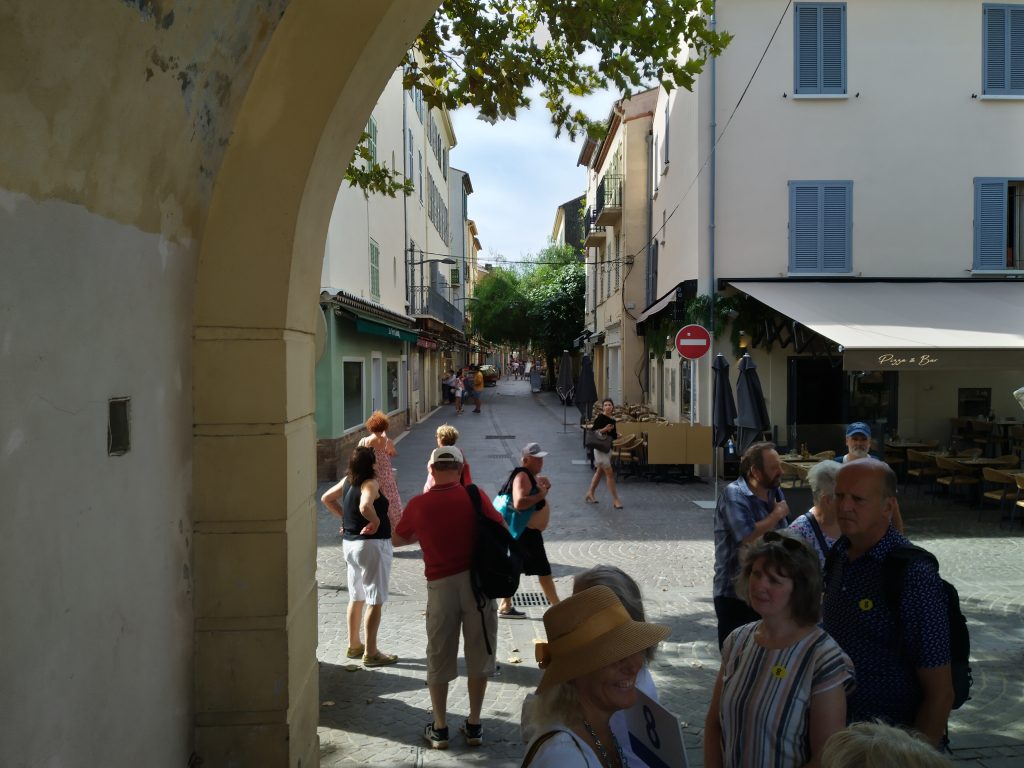 The first part of the tour was to walk alongside the marina, stuffed full of "gin palaces" to the main gate in the wall of Old Antibes where the tour started in earnest. The guide, Nicola, waxed lyrical about the Phonetician origins of Antibes, on through the Romans to Medieval times and finally the Grimaldis and Picasso. Ending up in the Market square before sending us on our ways to sample the delights of the town left to our own devices.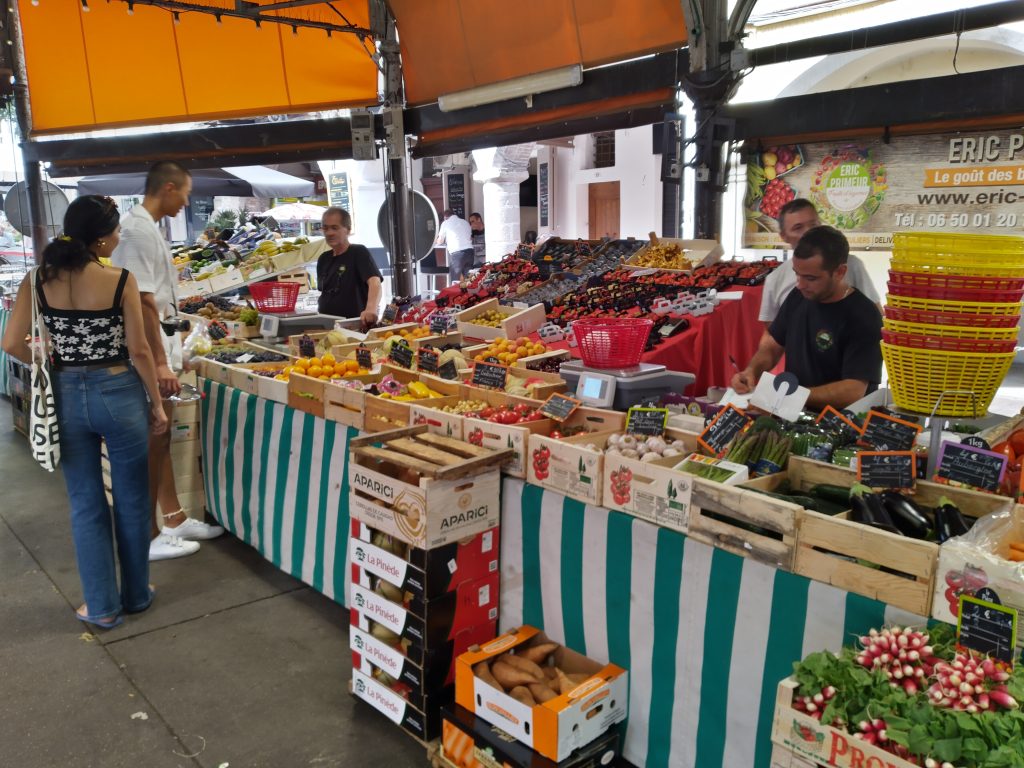 We all had to be back at the bus for 12:30 where we drove back to Cannes and were dropped off back at the harbour for the tender back to the ship. We'd decided to pop into Cannes for a bit as we had some toiletries to get and have some lunch out. We decided to eat by the harbour as I didn't fancy walking too far and ended up in L'Assiette Provencale where we had a light lunch of Moules, Frites and Pain. It was lovely if not so light.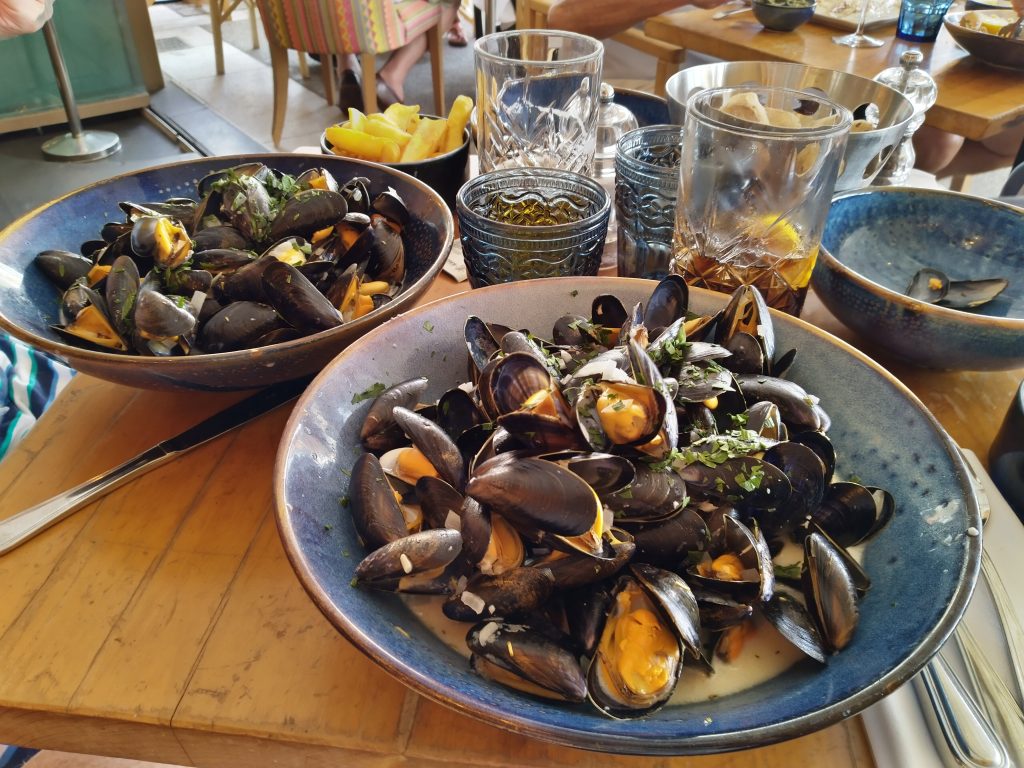 From there we headed off to get the toiletries which were found in the first Pharmacy we came across. Then it was time to hunt down a post box for the obligatory post cards. While looking for that we stumbled across a wine shop so decided to stock up with a couple of bottles to supplement our wine package. There isn't any Rose on the current Commodore's list so we opted for a couple of nice Rose's under the guidance of the shopkeeper. We then walked up several huge hills looking for the elusive postbox but found nothing and decided to head back to the ship where we promptly found one by the Hotel D'Ville bus stop on the way back.
By the time we got back I was shattered so it was back to the stateroom for a little lie down and write up this blog, but I found we had no phone signal in the room, so had to make do with just the lie down.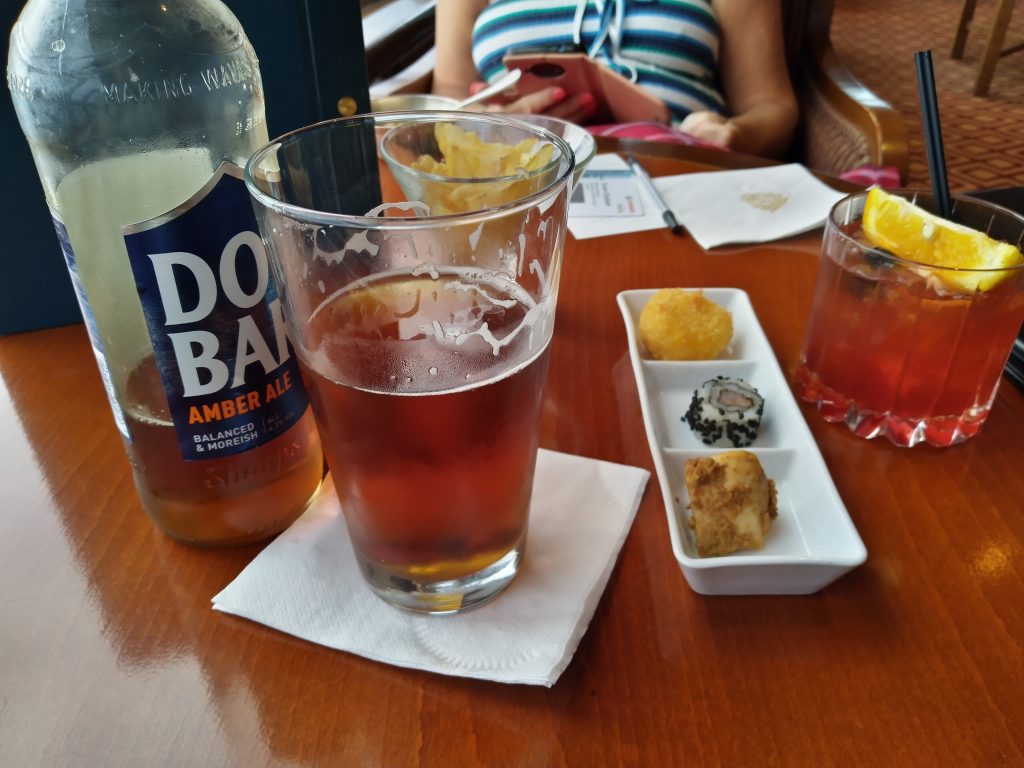 Five pm came so under the pretence of needing a phone signal we decided to head up to the Commodore Club for a livener and a bit of internetting. Jane is pleased say that the cocktail aberrations of the first night have passed and the QEII cocktail she was served is excellent. My Doombar was as always excellent. The canapes were also very nice
I had spent a lot of time rushing to update this blog before we sailed off beyond the limits of the 4G signal as I wanted to save our complimentary WI-FI for our sea days. So we were a little late leaving the Commodore Club and heading back to the stateroom. I was starting to stiffen up after all the walking around Antibes and Cannes so decided on a bath rather than a shower, oooh! that was soon nice and way too relaxing. Feeling much refreshed we got dressed and headed up to the PG restaurant for dinner. Prawn cocktail started and pork fillet main were delicious. I made the mistake of asking for extra boulangerie potatoes from Anuraj, our waiter, as I said before he's a feeder and be brought me two extra portions which was too much.
We had a good chat with our table mates and ended up making them miss their date with the show in the theatre because we were chatting so much.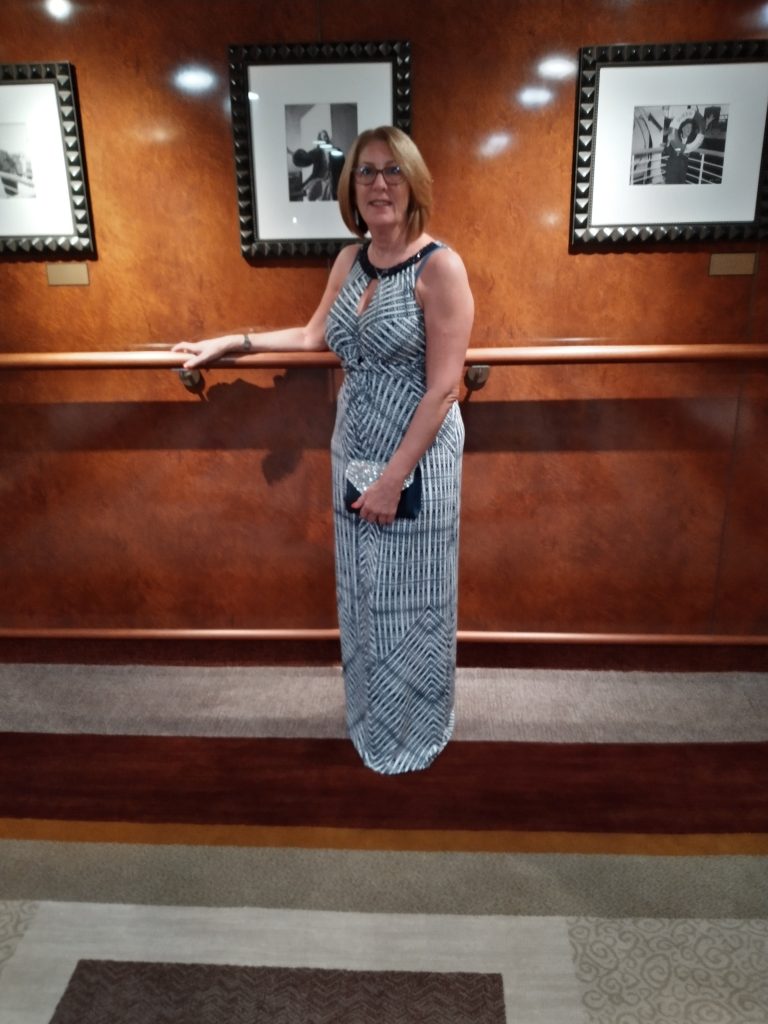 We ended up in the Garden Lounge after as there was a father and son, Newfoundland, folk duo on, and they are usually good value. It turns out that they aren't from Newfoundland but Tipperary, they were very good though and we enjoyed the first half of their set before heading off to bed.