Jane had a particularly bad night last night. Being a lady of a certain age, she's been experiencing"power surges" which has been disrupting her sleep quite badly. This coupled with the lively seas means she's very tired this morning. I was late getting up, my knackered Achilles, means no running and there's no fencing today so I didn't stir until after 9am. After a shower, I headed up to the Lido for breakfast, with orders of bring me something nice, and a cup of tea following me out of the door. I had a freshly made ham and mushroom omelette before making Jane a bacon bagel, with tea. Her breakfast looked a lot nicer than mine had been, and going by munching noises as she devoured it, it was.
The lecture trail started with John Sherlock's architecture lectures, this time entitled "Byzantine Skill, Romanesque Energy and Gothic Glory". This covered the medieval period. I am now an expert at spotting the difference between Roman and Gothic arches, you never know when it will come in handy.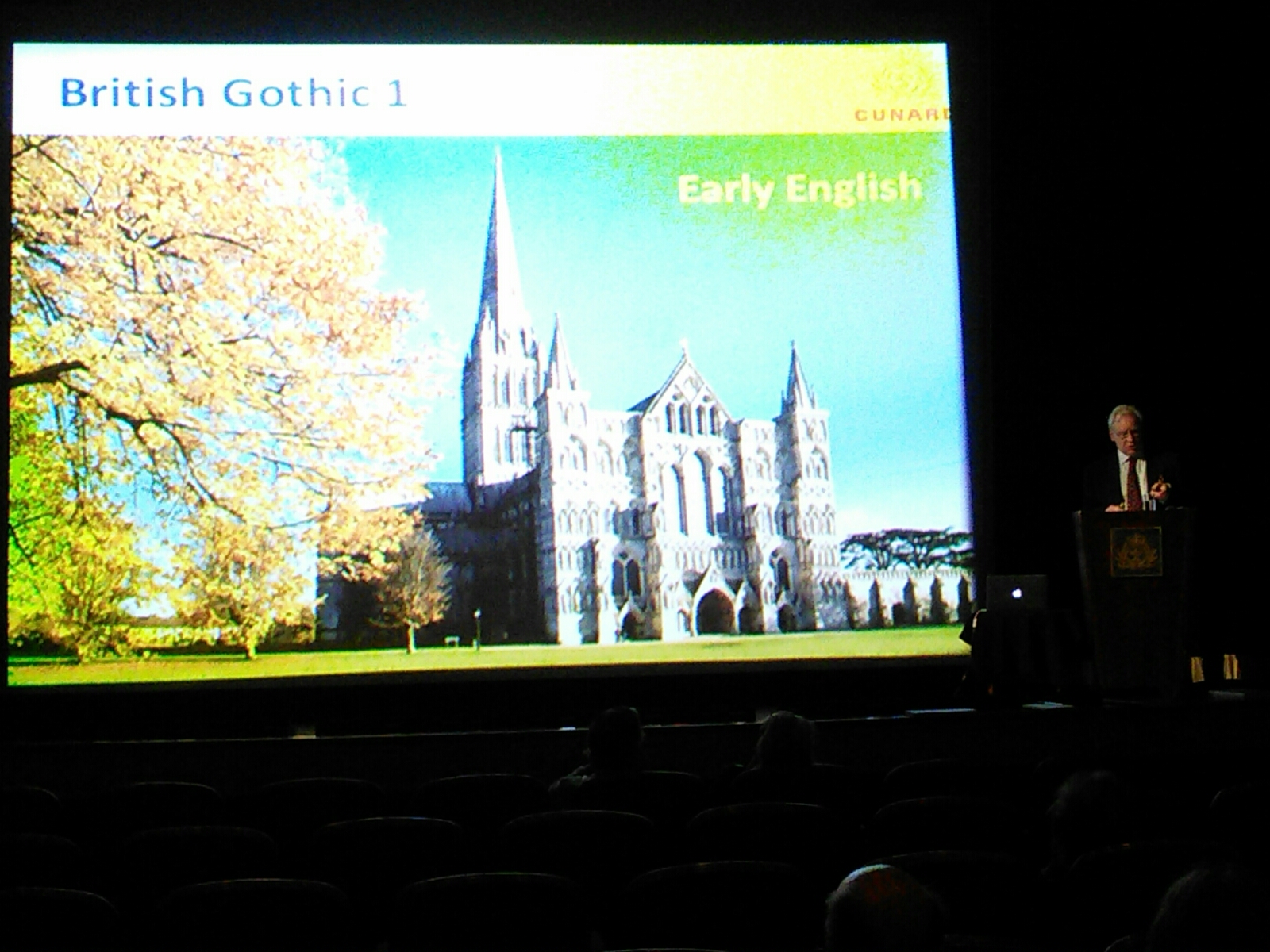 I didn't hang around for Margaret Gilmore's lecture on the Litvanyenko murder by the Russian secret service as I'd seen this on the QM2 last December. I went and collected Jane to see if we could spend some of our remaining OBC and put down a future cruise deposit for next year's cruise.
The lunchtime lecture is David Mallinder's reprise on Sammy Davis Jr. This is the lecture from the Singers of the Great American Songbook series I was most looking forward to and it was excellent. After the lecture, lunch beckoned, pea soup and minute steak, lovely. After lunch we went back up to get the last of the sun on deck 9, where I left Jane in the capable hands of Giana and I headed back down to the Royal Court theatre where Star Trek: Beyond was showing. The projector is on it's last legs, with a yellow bleed across large parts of the screen. Apparently this will be fixed on return to Southampton, it didn't spoil the film, but it wasn't good.
It's now Commodore o'clock, so I'm going to have a pint of Pedigree and Jane wants a classic bloody Mary, she's all Martini'd out.