It's our final day on the ship today, and we are definitely getting nearer New York. We have a grey sky and squally showers passing and the temperature has now dropped a fair bit overnight. We went to the Pursers office to get some more luggage tags for disembarkation and query the fact that I'm seeing some charges from Cunard on my credit card. Normally I wouldn't see anything until the final total comes out, but apparently these are some pre-auth charges, my new card is obviously more dynamic than the previous one I used. That done Jane headed back to the room to start the horrible task of packing and I was banished to the Pavilion Pool to keep out of the way.
I stayed there until after Purple Haze's set at 12:30, when we went for a buffet lunch which was salad and sushi. After lunch it was my turn with the packing I had arranged to meet up with Jane after that in the Carinthia before heading down to the Grand Lobby where the choir were singing sea shanties. It was really good, congratulations must go out to the passengers that gave up their time to entertain us.
After that it was back up to the Carintia for a chat with our table mates, as the weather was now getting colder, the lounge was pretty full, but we found a table for four and ordered a beer. I'm not sure what the etiquette is for talking while the acts are playing in the background, but we were shushed by a woman who wanted to listen to The Brevis Strings, string trio. She then proceeded to glare at all the other people talking., it was all very awkward.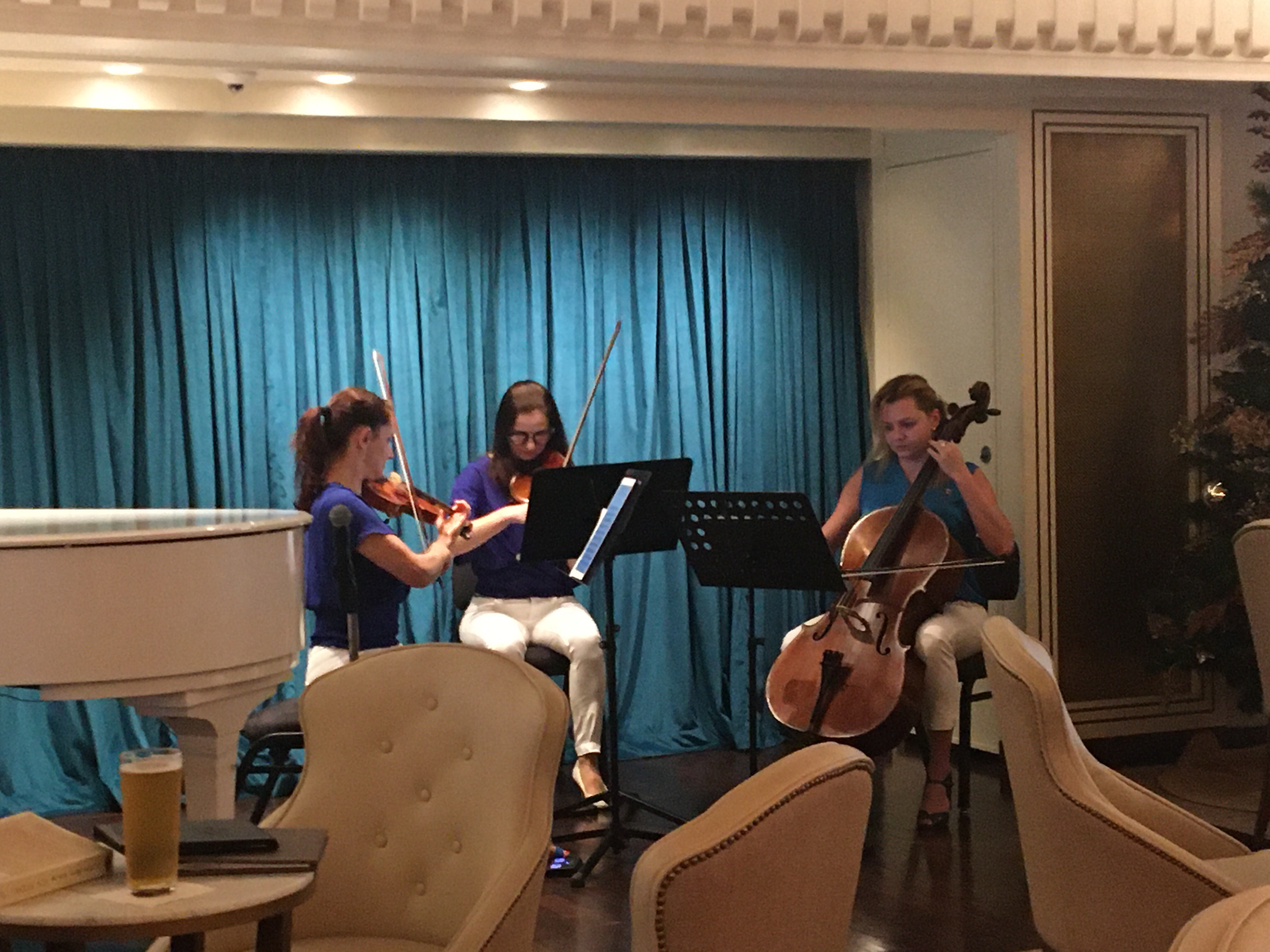 The way I see it is the musicians playing in the bars and restaurants are background music and not recitals, and I see no reason not to talk.
It was soon time for our final dinner, I'd decided to wear the trousers I was going home in, a new pair I'd not yet worn, only to find that the sea air had shrunk them on the cruise, I'd checked the labels before removing them and they were the correct size. I poked my head out of the door to get my spare pair from my luggage and our ever efficient steward had already sent the cases away. I did manage to squeeze into my trousers but it was touch and go. The trousers weren't the only items of clothing that I noticed the sea air has shrunk, several pairs of shorts also seemed to have succumbed.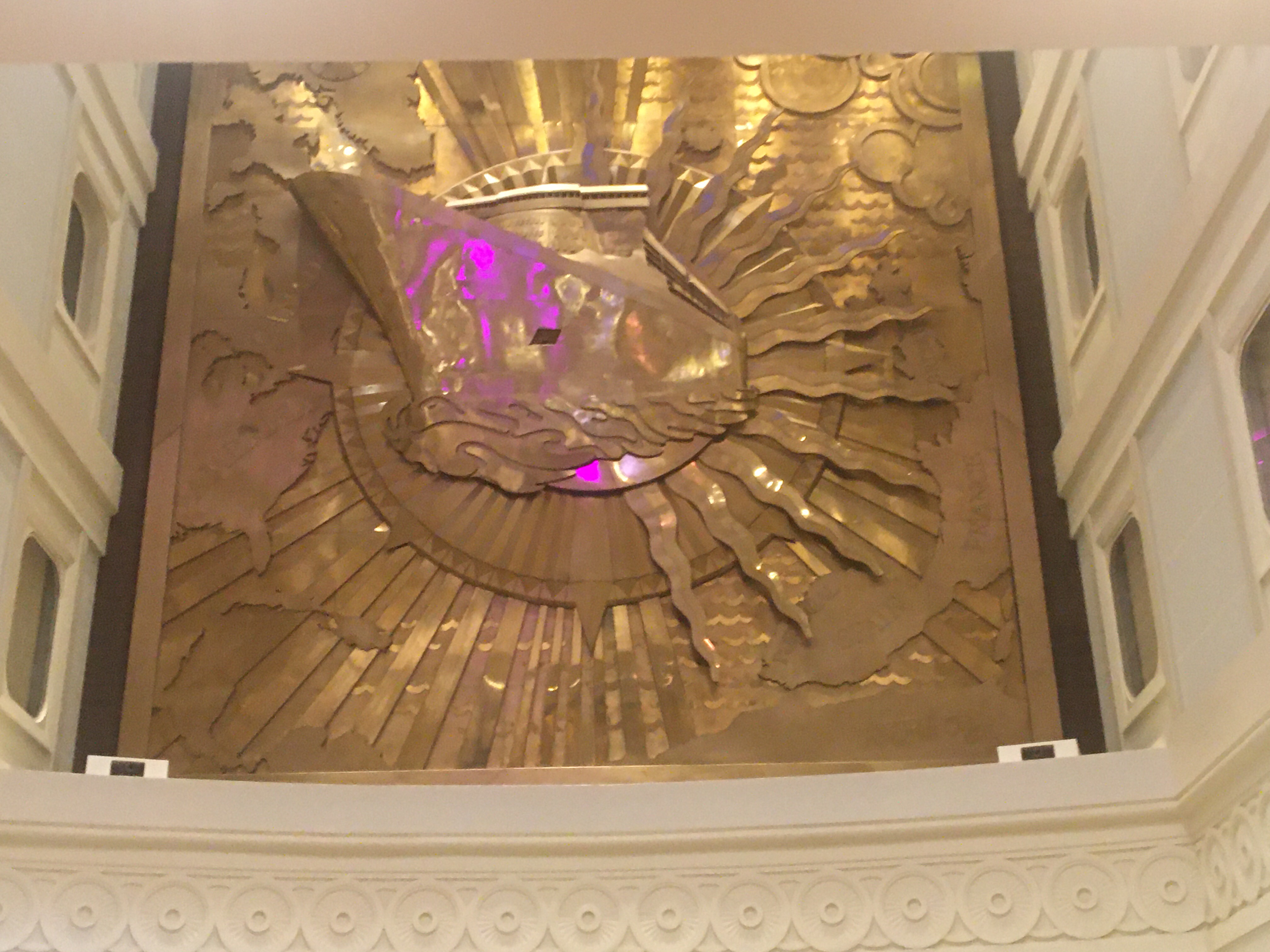 Dinner was excellent again with shredded duck to start and a delicious paella as my main followed by cheese and biscuits.
Jane had spring roll to start followed by Norfolk chicken.
Then it was time for the farewells, the whole of our table are disembarking in NY, with eight of us being together since Southampton, which seems such a long time ago.