Sea Day 2 Transit to Valencia – Day 6
We're all at Sea today, so it was nice to have a lie in and have a relaxed breakfast. My first insights lecture wasn't until 10:30 as Phil Holt was first up, and I've seen all of his offerings several times. We had breakfast in the PG restaurant, a basic one of mixed berries and yogurt followed by a cheese, mushroom and chilli omelette.
My first lecture was Grace Barnett's chat about sharks and set out to dispel all of the myths surrounding them and went on to describe some of the more dangerous creatures that inhabit our oceans. She has a really good delivery and made the lectures very interesting. On the way to the lecture I passed along the Queen's room gallery and there was a chairobics class going on, maybe I need to sign up for it as it looks to be at my level.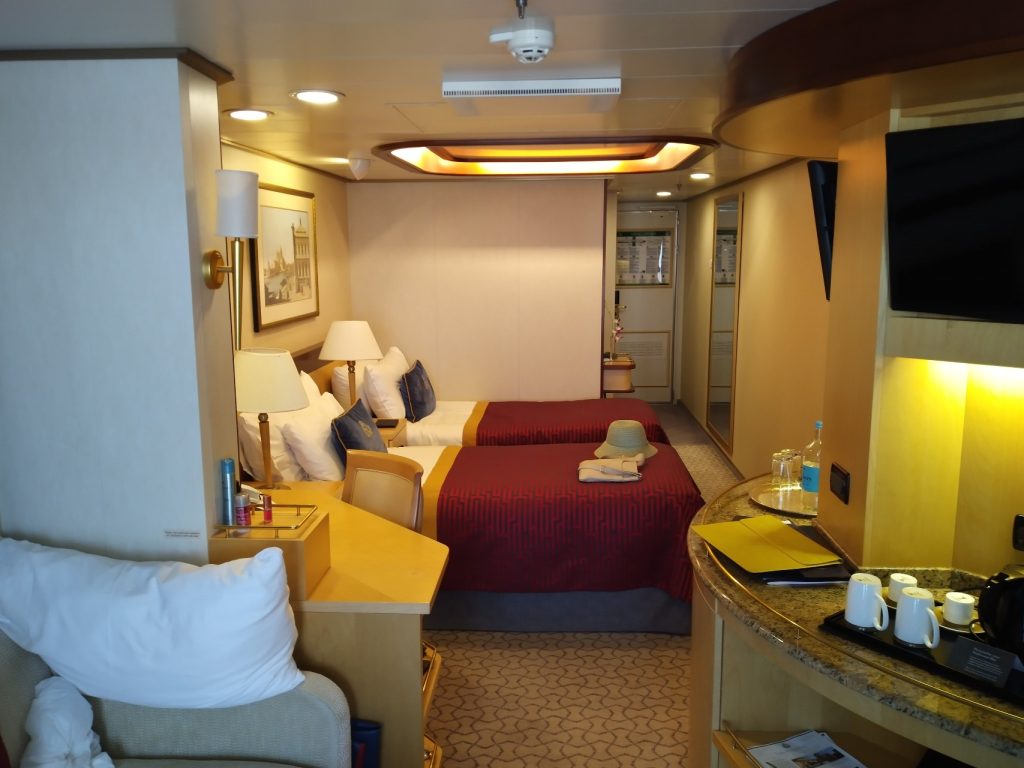 We had a new lecturer as the headline act, Dr Christian Jessen. Now he was very good, you could tell he was used to presenting, apparently he's on the CH4 programme Embarrassing Bodies. His lecture rambled a bit, in an entertaining way, before ending up on his main point of trust science, not some random YouTubers for your information.
After that I headed back up to the Grills Terrace where I had left Jane sunbathing She was back in the Grills lounge after managing to wind herself up over the selfishness of some of the guests, well most of the guests, reserving sunbeds with books and assorted tat and not even using them. One couple grabbed 4, and had 2 unused until their progeny arrived at 12 to use them.
We then went for some lunch in the PG restaurant, I had a very nice chicken and wild rice salad with pomegranate to start and then Angry Prawn pasta as a main, delicious Jane was going to have gammon egg and chips, but noticed a cheese and onion toastie as the sandwich, her favourite, so she had that.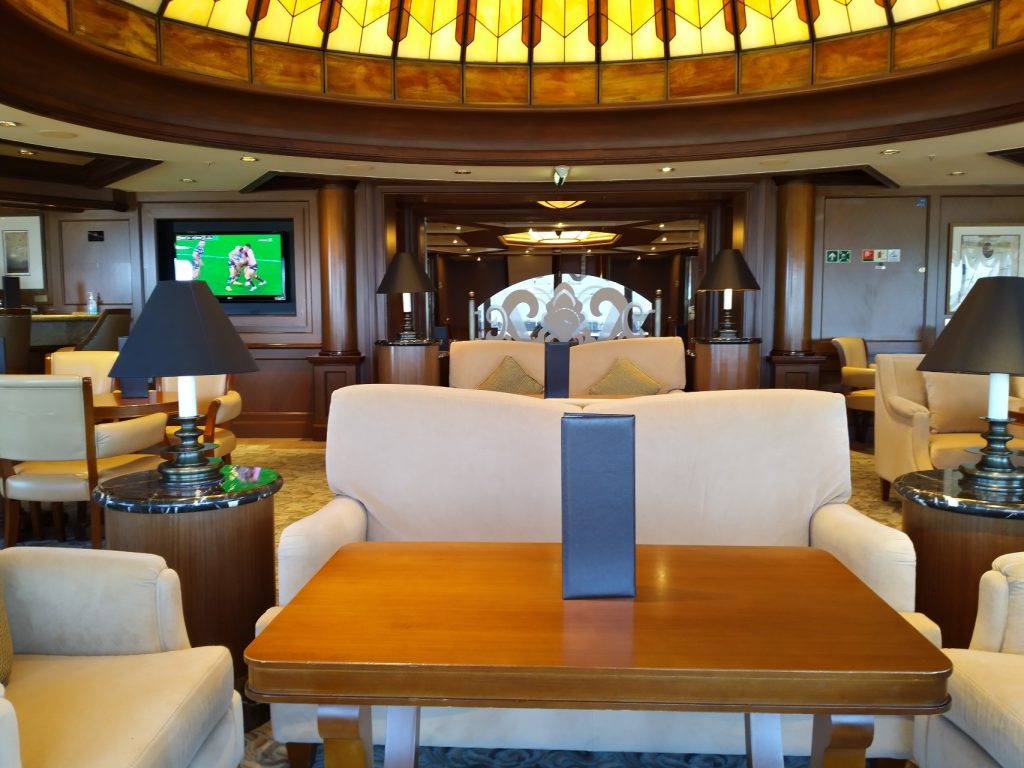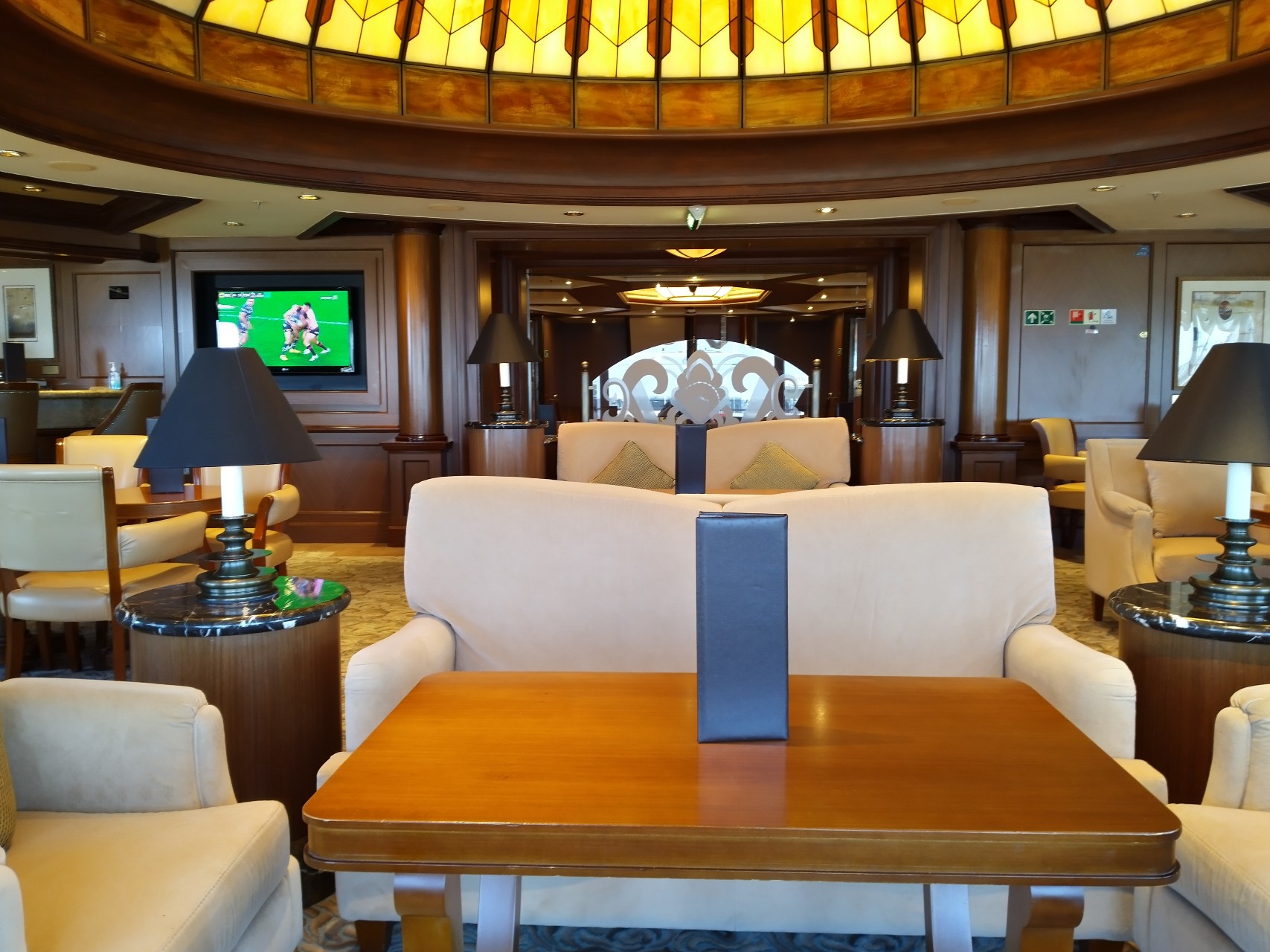 After lunch it was time to see if there were any free beds in the shade, not a one, no-one on them, but all claimed with tat, I wish I had the bottle to chuck it all overboard, but I'd probably get in trouble for littering. Anyway we found a couple of steamer chairs on deck 3 to chill on, but you miss out on the ice creams by not being in the Grills Terrace at 15:00. We did have some excitement though, a pod of dolphins started to breach as we passed with some being very acrobatic. Typically I couldn't get my camera out in time!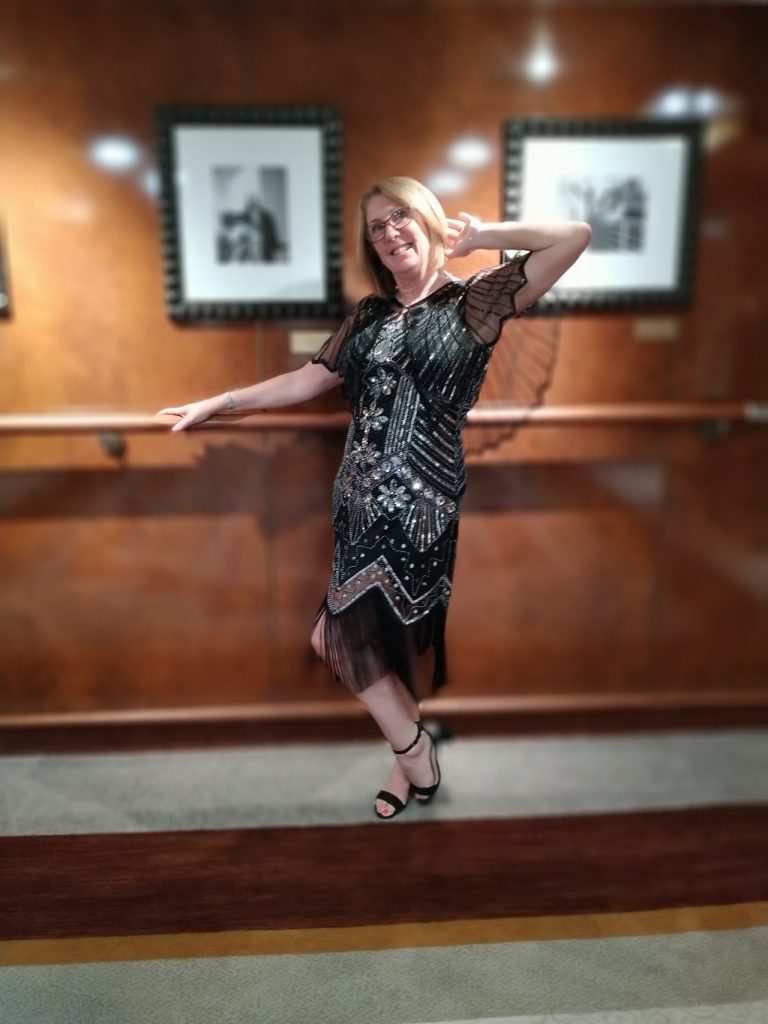 After our afternoon's relaxation we headed back to the room to change for the second of our Formal Nights, the Roaring 20's theme this time. We had arranged to meet the other two couples for a drink in the Commodore Club as it was the penultimate dinner for two of them who were only on a seven night cruise. We stayed there for a couple of Doombars with Jane having Ginger Cosmos. They served up breaded tofu as one of the canapes again, this time without the redeeming samosa served along with it, shame on you Cunard!
DInner was excellent again, a starter of chicken and chorizo terrinne followed by a Prawn Kerala curry, I'd asked Anulraj to zhuzh it up a bit and make is spicier, the chef didn't let me down. I think I also got extra prawns as I had to ask for extra rice to finish it all up. Jane had lamb cutlets again!