It was ever so nice to have a lie in for a change, crawling out of my pit and into the shower in time for breakfast at 09:00. We were bad today, having pancakes with maple syrup, eggs easy over, crispy bacon and sausage. Naughty but nice. We were all set for sunbathing so went straight up to deck 12 to claim a bed and catch some sun. I didn't stay long as I had a 10:15 insights lecture.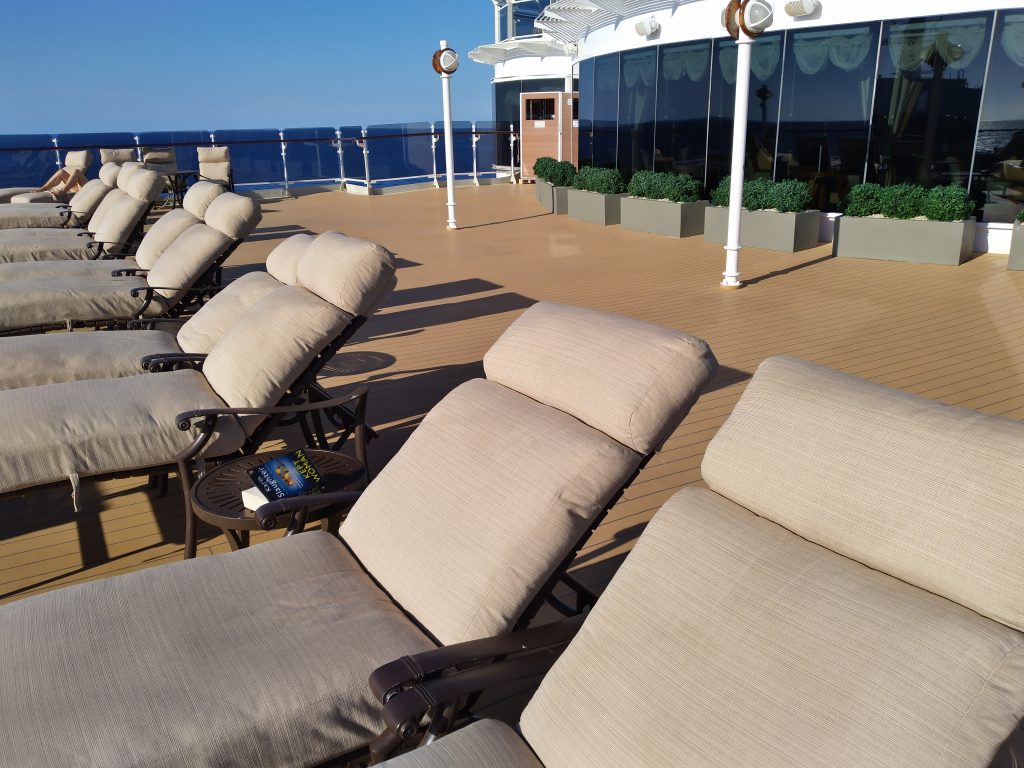 Trev Trethathen gave the lecture standing in for Angela Rippon who had to return the the UK, I assume to do a talking head for the TV coverage of the Queen's demise. He was very good, talking about his time as a Matelot (RN), in the Falklands conflict as well as Iraq and Afgan. His lecture was followed by Jim Jarvie OBE and his border force lecture on fakes. Again this was a very interesting lecture. Once finished I wandered up to the Grills lounge to see if I could find the sunbathing Jane. As I arrived in the lounge she was just coming in from the Terrace, it was getting a little too hot without any shade on the lower terrace. I finished off the previous two days blogs from Rome and Naples before we headed into lunch.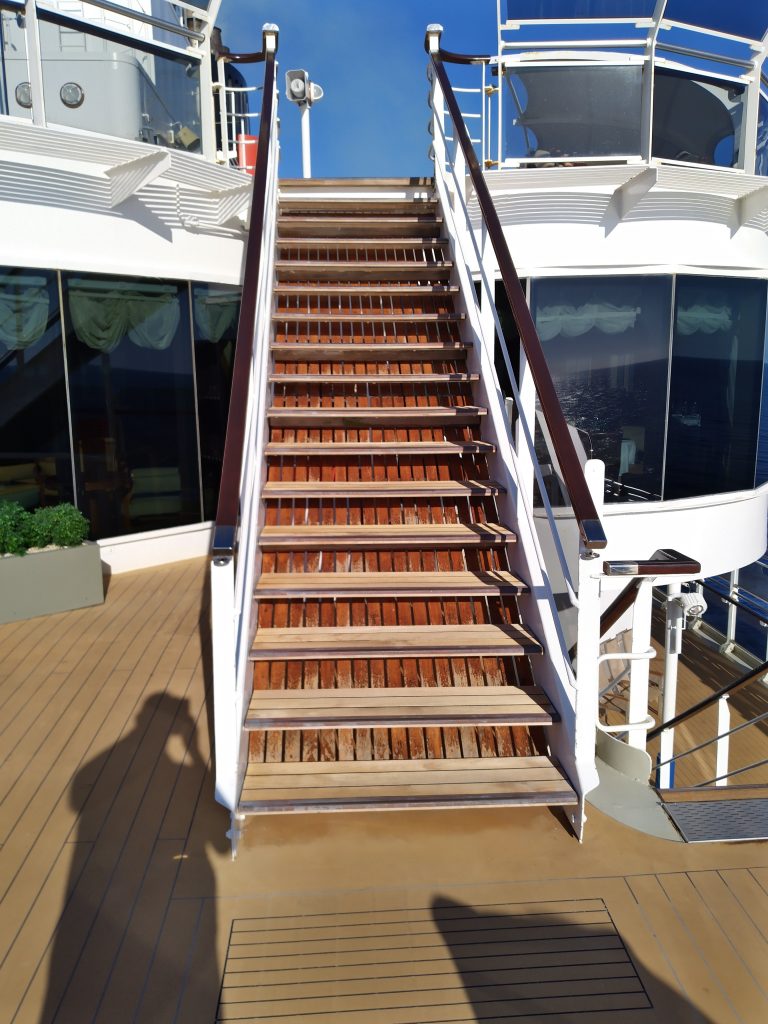 We'd decided to get some of the packing done after lunch just to get it out of the way. I could pack away most of my smart attire and one of my tuxedos. Once that was done we headed back upstairs to relax once more and get in an early cocktail or two. It was nice to relax and sit out in the waning sunlight as the day cooled down.
Being a sea day, it was the final formal night of the cruise and the theme was Masquerade. I had dug out my Masquerade bow tie and cummerbund. It's been a while since our last Masquerade formal night, none of our previous three on Queen Elizabeth has had one and my cummerbund had shrunk in storage so was a little tight, but I managed to just about squeeze into it.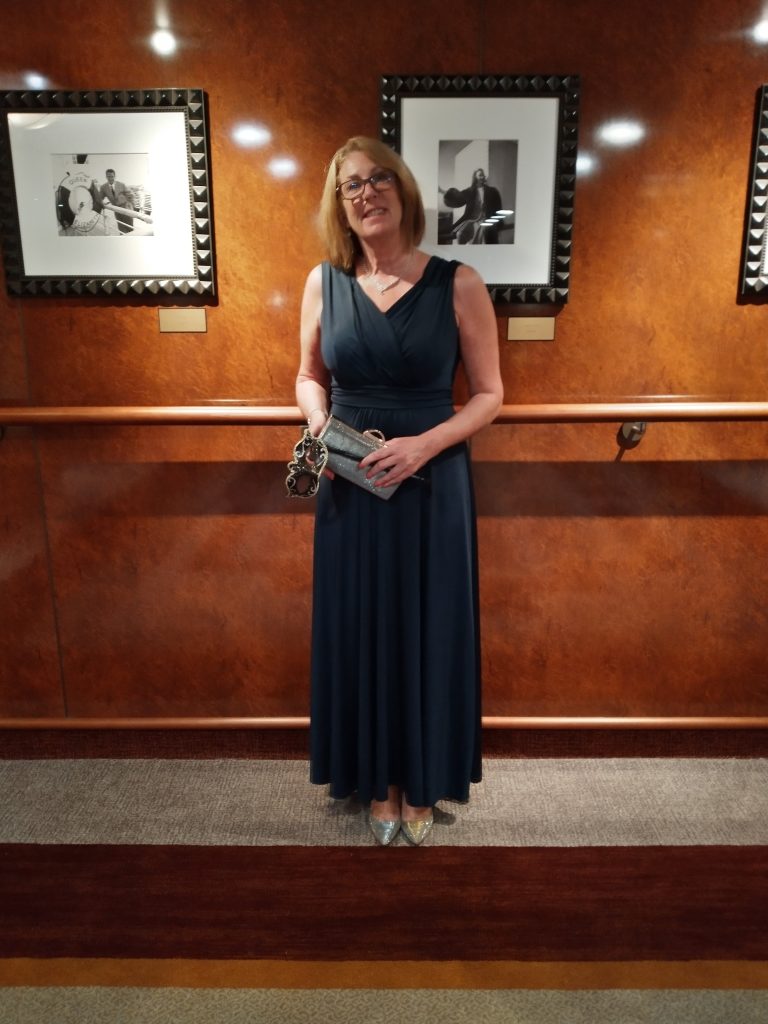 Jane had pre-ordered Sole Meuniere and Crêpes Suzette so only needed to order a starter, some goats cheese dish. I on the other hand stuck to the Gala menu, cured fish to start and Barbary duck breast for the main. I ordered baked Alaska for dessert against my better judgement as the Alaska hasn't been anywhere near an oven but is made with singed Italian meringue and is overly sweet because of that.