We had nothing booked in Palma so had a lie in and a leisurely breakfast in the PG restaurant before heading down to the gangway on deck A to go ashore for a wander around the city. We got the shuttle bus which dropped us off near to the Cathedral.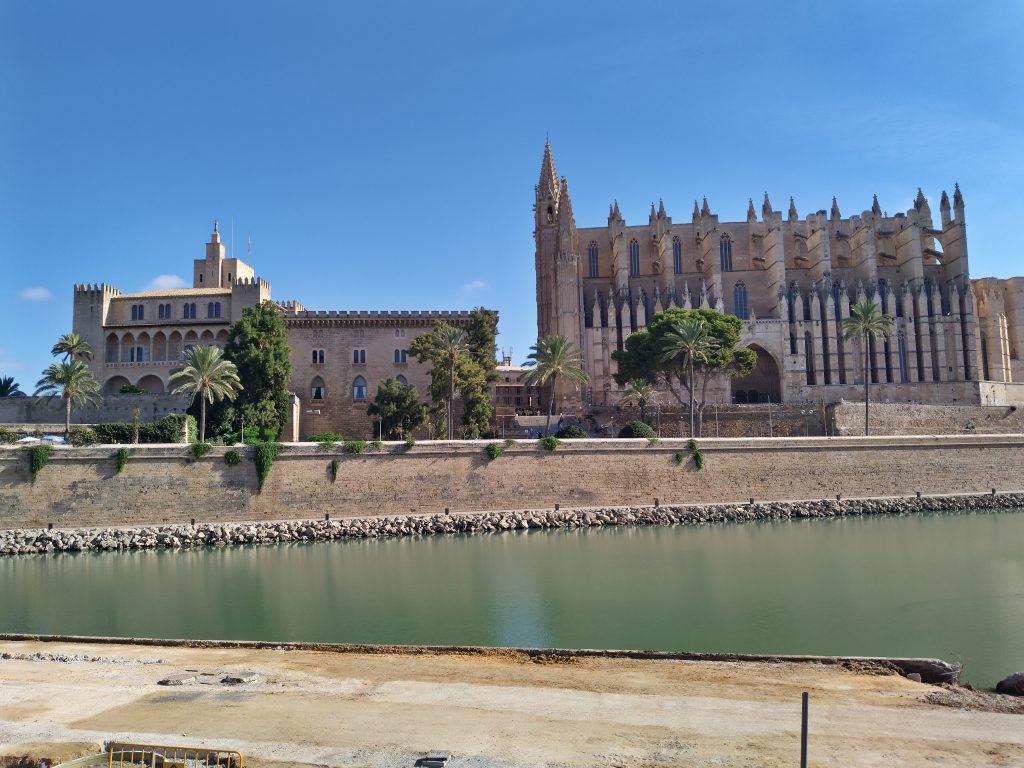 It was a short walk to the Cathedral itself for a few photos but being a Sunday and there being services on we decided it best not to go inside but to carry on our stroll around town. Walking through the medieval backstreets you could be forgiven for thinking you were the only people in Palma it was deserted. Eventually we rocked up at a cafe where we thought a break was in order and a couple of expensive coffees would go down a treat. From there we carried on our stroll around town, it was getting busier as more locals and tourists woke but it was never crowded. Palma is a very pretty place lending itself to an abundance of photo opportunities.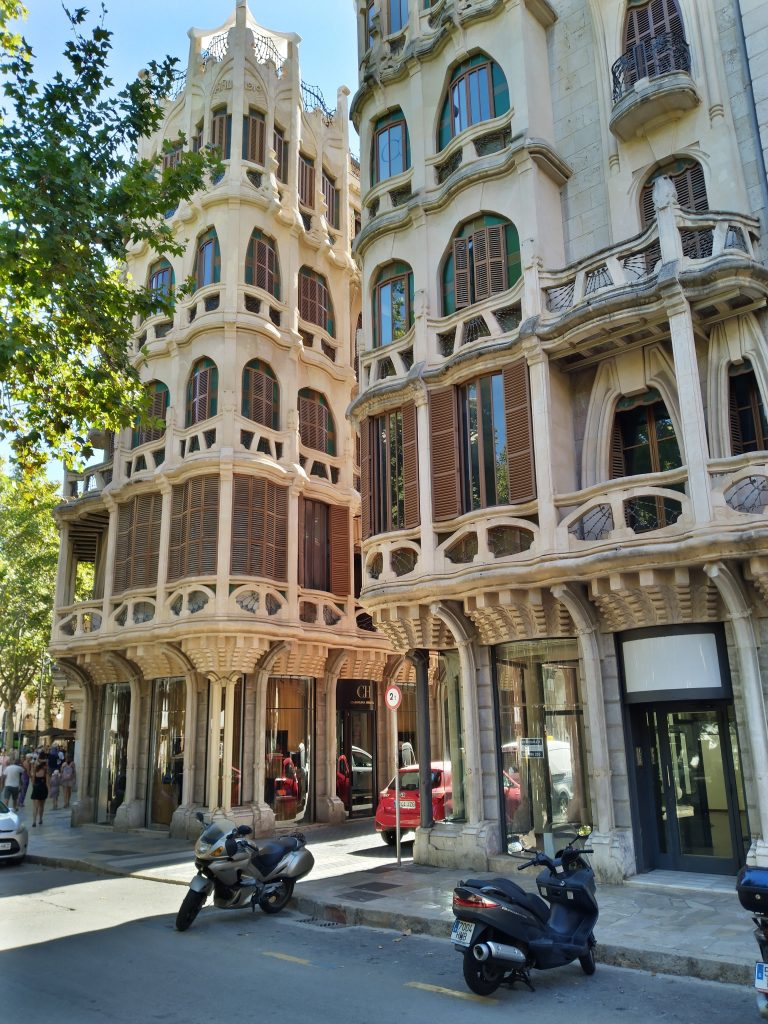 We decided to go back to the ship for lunch and one last bit of sunbathing before the cruise ended. It was another pasta lunch for Jane, lasagne this time, Cunard are very good at lunchtime pasta dishes and they rarely get it wrong. I had crispy fish tacos, and although very tasty I didn't feel satisfied which given all the food I'd eaten on the cruise is probably no bad thing, anyway I remedied that by having dessert.
Then It was time to head up to the Grills terrace and grab a bed in the shade for me and one in the sun for Jane. I relaxed there for a while reading but I was getting distracted by people watching, There are some odd old birds of both sexes wandering around on the grills terrace.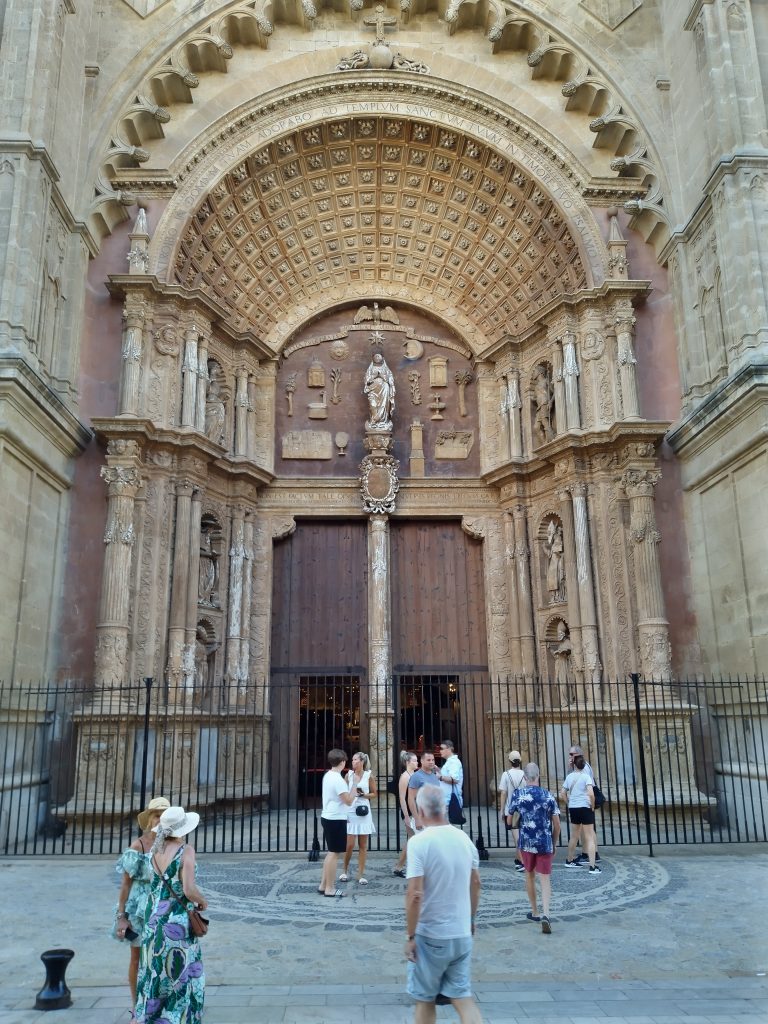 We had decided that we needed to go to the Commodore Club for our last cocktails, as much as we love the service in the Grills Lounge from Joy, Marten and Arnel, the place is a little soulless, the pianist in the Commodore club added a nice atmosphere to the room.
Jane decided she needed a little fizz in her life so she ordered a Black Bellini, me, a Doombar, as my life is fizzy enough. The Balck Bellinis aren't large drinks though and it wasn't long before she needed a refill.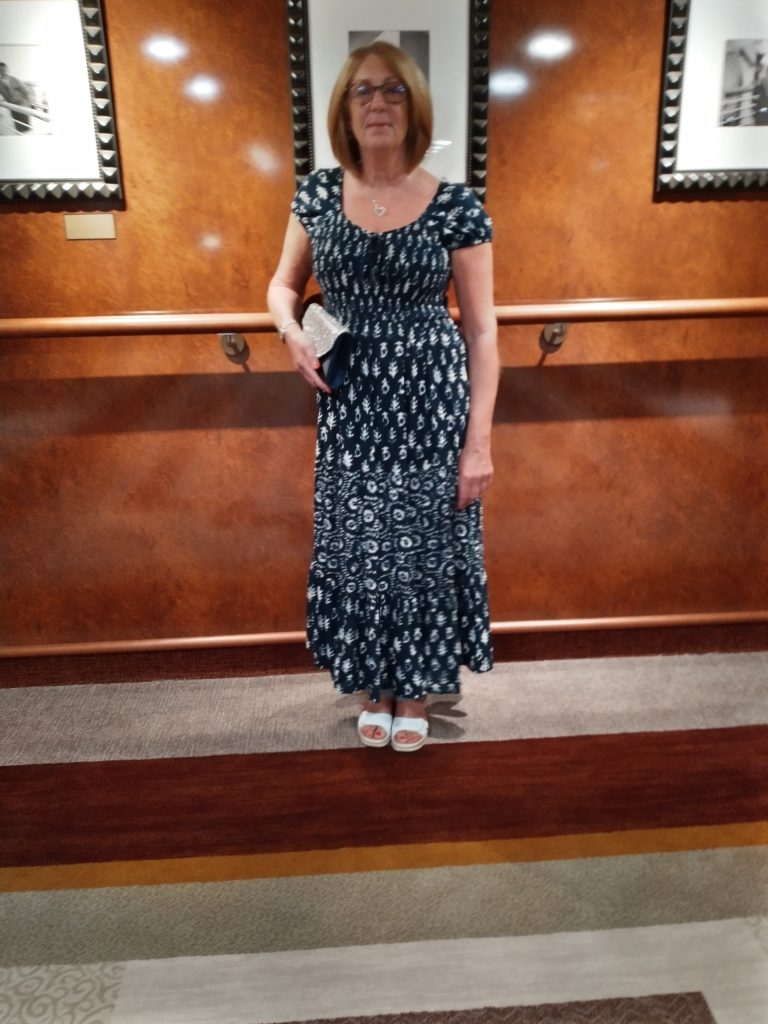 The final dinner was a good one, even though there was rack of lamb as a main on offer, Jane followed my choice and went for Jumbo Prawn Thai curry. It was a very good choice indeed, I'd asked for mine to be spiced up a little and the chef certainly delivered on that. We did need to ask for a little extra rice though as the dish was very saucy and the rice supplied with it just wasn't enough to mop it all up.