I woke before my 07:00 alarm with lights twinkling through a gap in the balcony curtains as we sailed up into Southampton. It was nice to be on calm waters again after the last few stormy sea days. It was also nice to have a phone signal.
We were scheduled for departure at "Cowboy Time", so we didn't need to rush up to breakfast. The PG restaurant was open for an early sitting from 07:00 to 08:30, so after a final shower it was nice to be able to go straight up in Lift C to deck 10 and walk across the deck to PG. We were greeted by a lovely sunrise and clear blue skies, it was very chilly though, so I was glad to be wrapped up warm.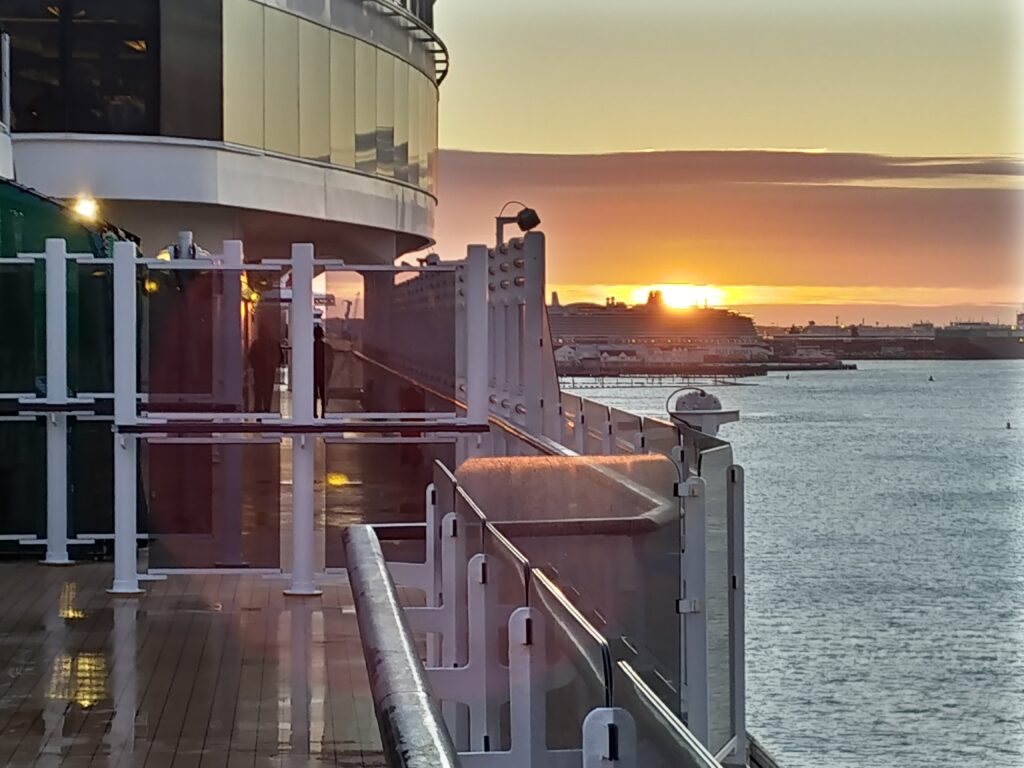 Fully fueled I was now ready to get off the ship, so we said a final farewell to Sachin and Karen who had, so ably, looked after us for the last 13 days and headed back to the soon to wait for our departure time. We have been instructed to leave directly from the room, which is the same as our August disembarkation. Unlike August though the Air Bridge seems to be working.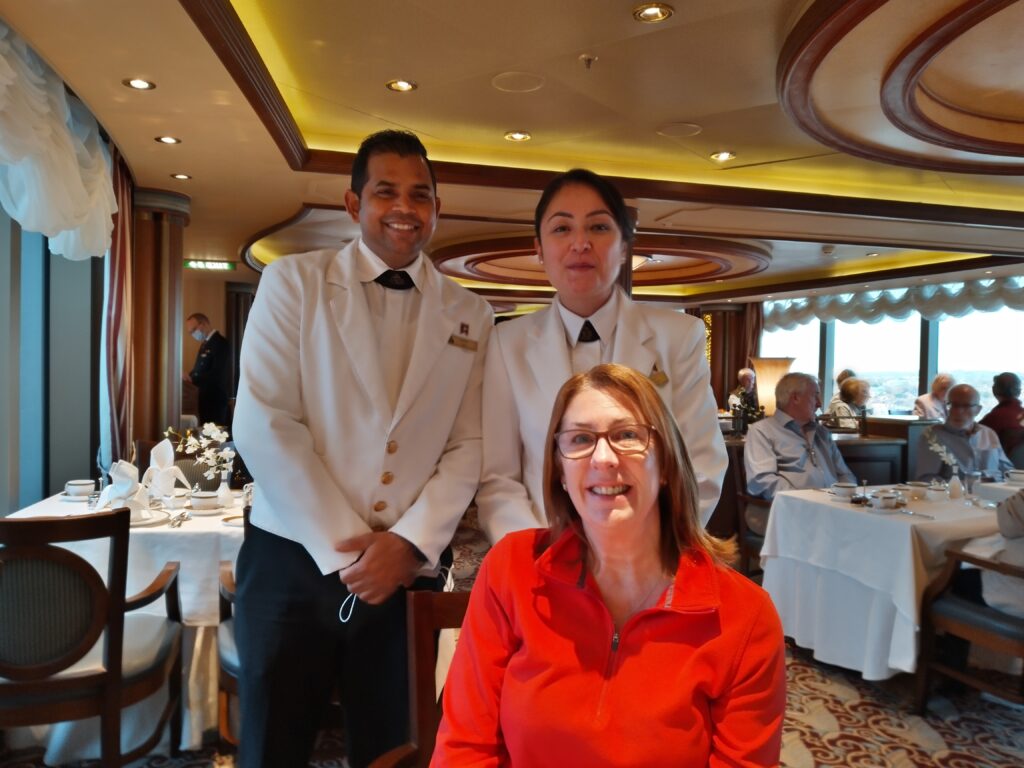 We picked up our hand luggage and after checking the room for one last time, headed down at 09:45 to finally leave the ship. Departing was painless and after collecting all our bags, we had the short walk to CPS to collect the car and head off.