Gibraltar – Wednesday 24th November
My early morning alarm was a little earlier today, I was awakened by the ship's arrival into Gibraltar at 06:45. This is no bad thing as I wanted to get ahead of the curve ready for an exciting morning's shopping (btw this is sarcasm/irony) in Gibraltar.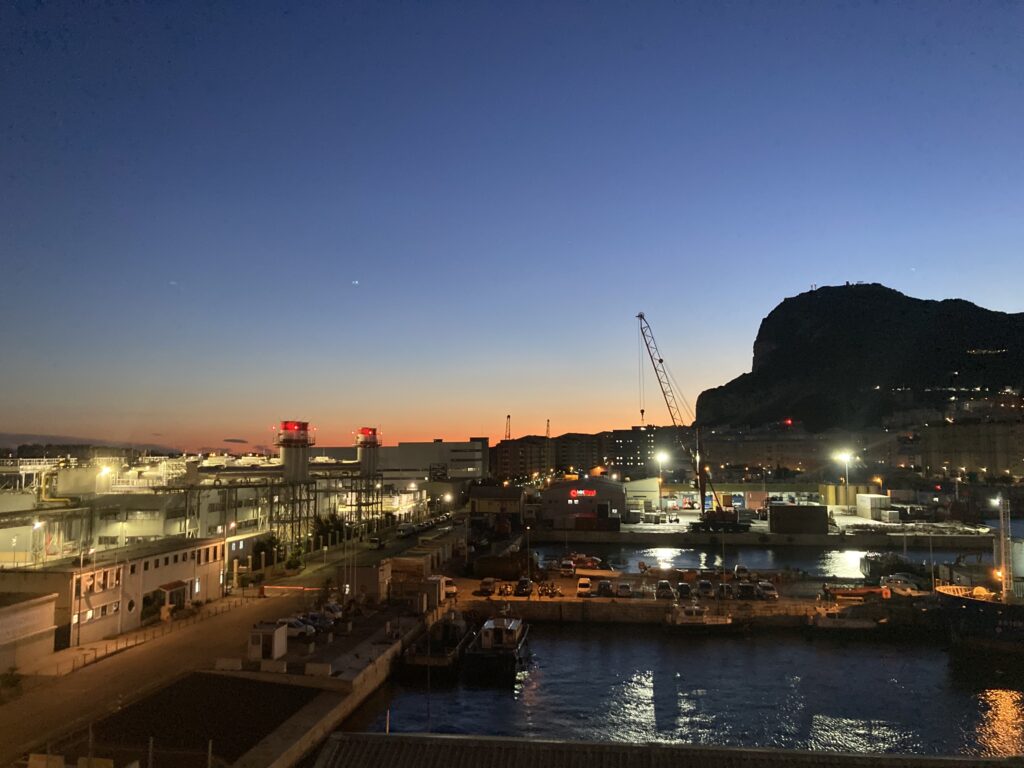 I was alone for breakfast, Jane had booked room service ready for the rush out to the rock, so I went alone to the PG to collect postcards from our table mates that required posting at the Post Office, so saving them a trip if they were back late from their tour.
I was all done by 8:45 and picked Jane up from the Stateroom before we descended to Deck A and off the ship into Gibraltar. We walked to the centre rather than take the ship's shuttle buses, yet another futile weight management attempt. Needless to say a fortune was saved on our purchases…apparently. We wrote and posted postcards, then headed back to the ship to enjoy the last of our winter sun. The lower of the Grills terraces was mainly in shade, but it was glorious sunshine on the upper, deck 12. It was lovely in the sun, but the chill in the air is very noticeable if the sun is obscured by a cloud. When this happened we decided it was Fish and Chips time in the pub. I followed this, with half a sticky toffee pudding dessert as Jane, "didn't want a dessert"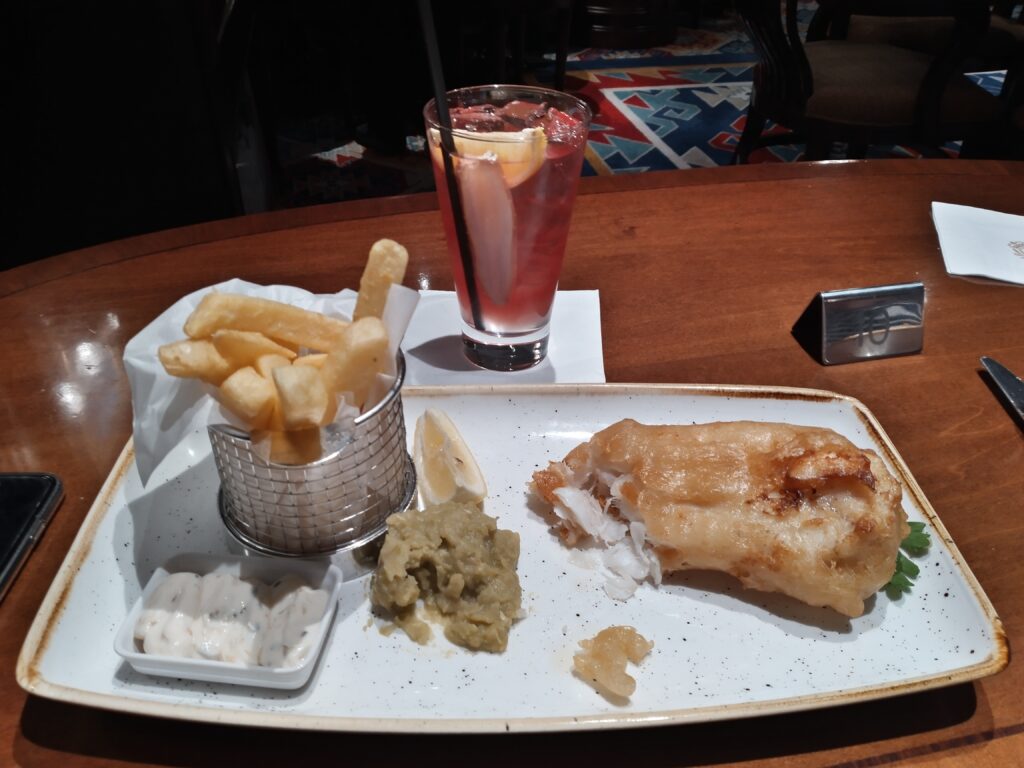 After the pub it was back upstairs to get the last of the sun and watch the departure from Gibraltar from Deck 12's vantage point. I didn't last very long as the clouds came over and with the sun obscured and the wind picking up it was cold and a nice hot cappuccino had my name all over it in the Grills Lounge.
Jane eventually gave up trying to get a tan and joined me for a coffee before it was Trivia Time In the Garden Lounge. Jane felt very uncomfortable with my table choice, in the middle of the room as that was where the braniacs sat. It mustn't have rubbed off on us though, we ended up with our usual 17/20 final tally.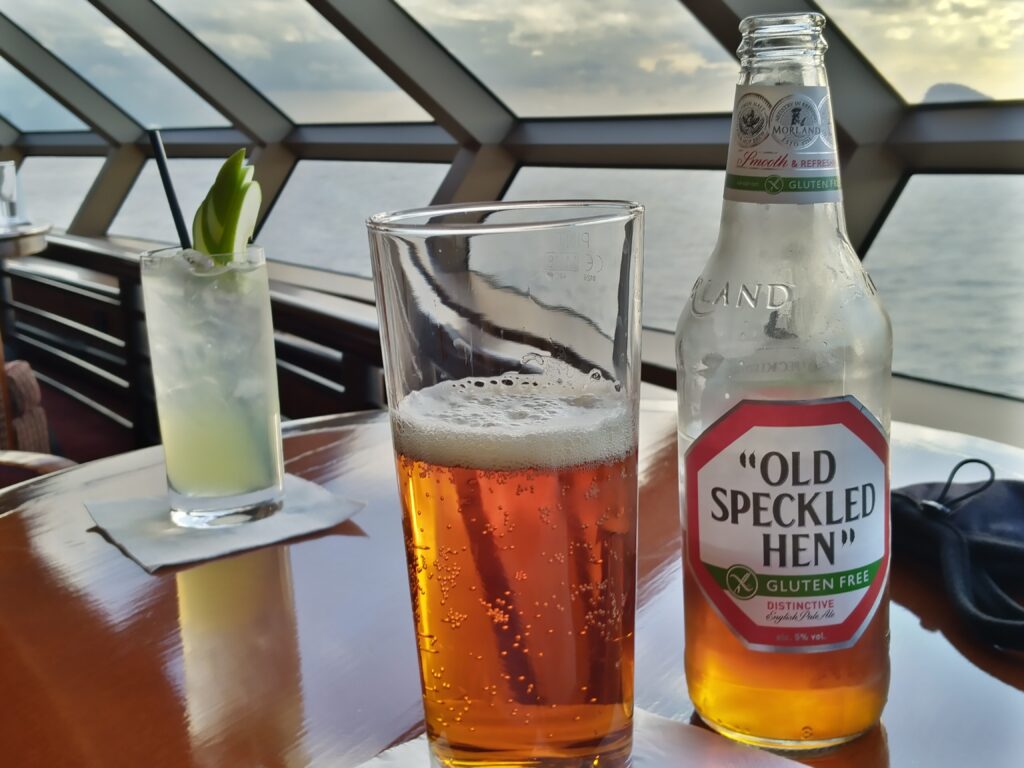 Commodore O'clock followed, in the Commodore Club for a change. It's always a quandary, Grills Lounge or Commodore Club. The Grills Lounge has better nibbles and canapes as well as free coffee, but worse views and less ambiance.
I had my best dinner tonight, tandoori lamb cutlets and Jane had roast beef. Mine was excellent, nicely spiced with just the correct amount of chilli kick.