Cartagena – Monday 22nd November
We arrived in Cartagena at 8am this morning to glorious sunshine, which has been lacking on this cruise so far. We, again, were booked on a walking tour. This time it was a Tapas Trail, there's nothing I like better than an eating tour. It wasn't such an early start today so we had a leisurely breakfast. Not too much, just an omelette, as we've made the mistake before and struggled. We made the right decision as the Tapas was very generous, with 4 different Tapas and a beer with each or a glass of red for Jane.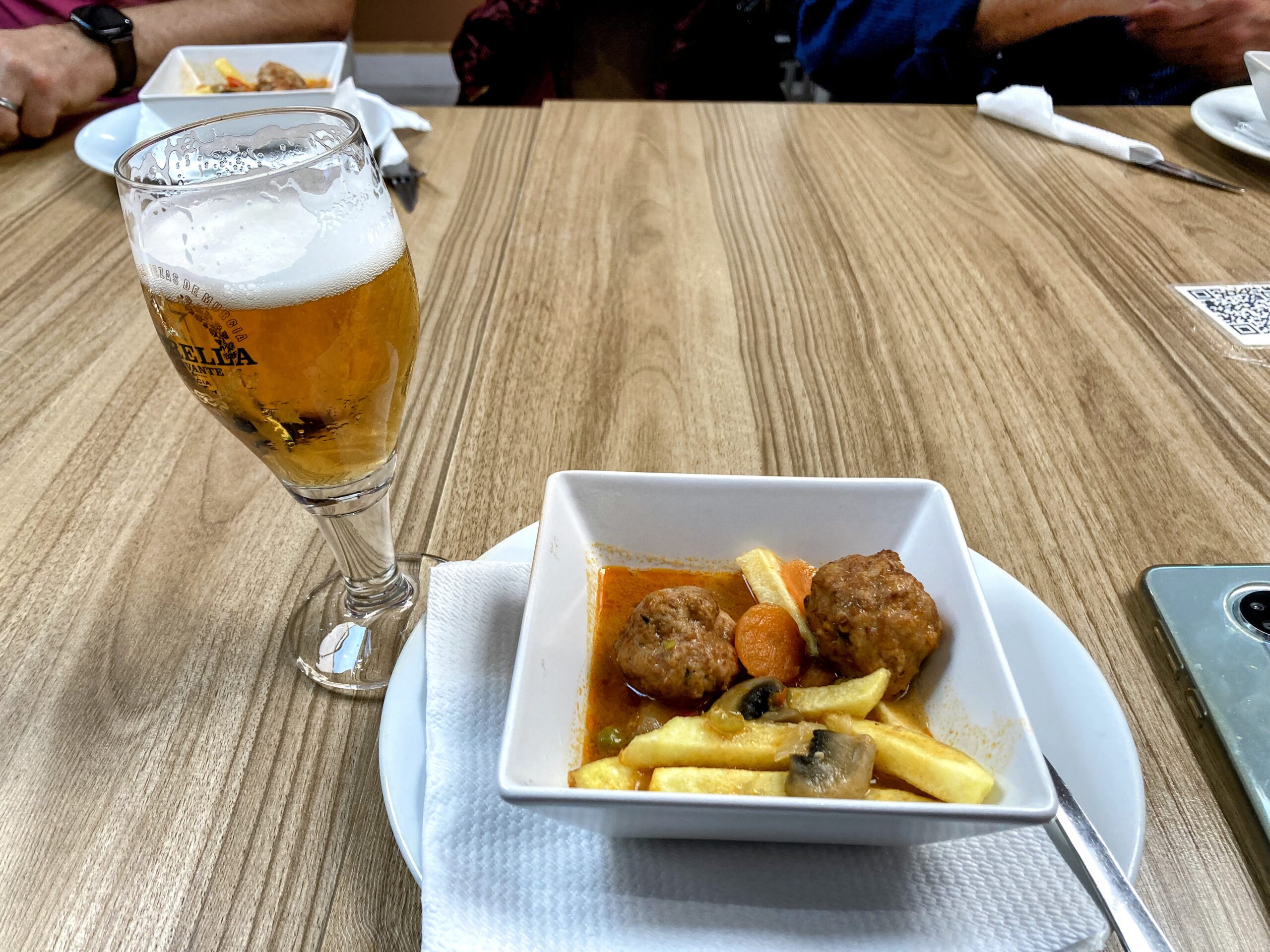 Our guide, Sirena, shepherded us though the Roman amplitheatre, showing us lots of Cartagena's history all the time plying us with various savoury treats, ending up with a boozy coffee before we returned to the ship.
Jane was determined to get some sun, so after dumping our bags back in the room we headed to get a sunbed on the Grills Terrace. But the weather gods intervened and before we'd got an hour in it started to rain.
We escaped the rain in the Grills Lounge, taking advantage of the free coffee and had a cappuccino.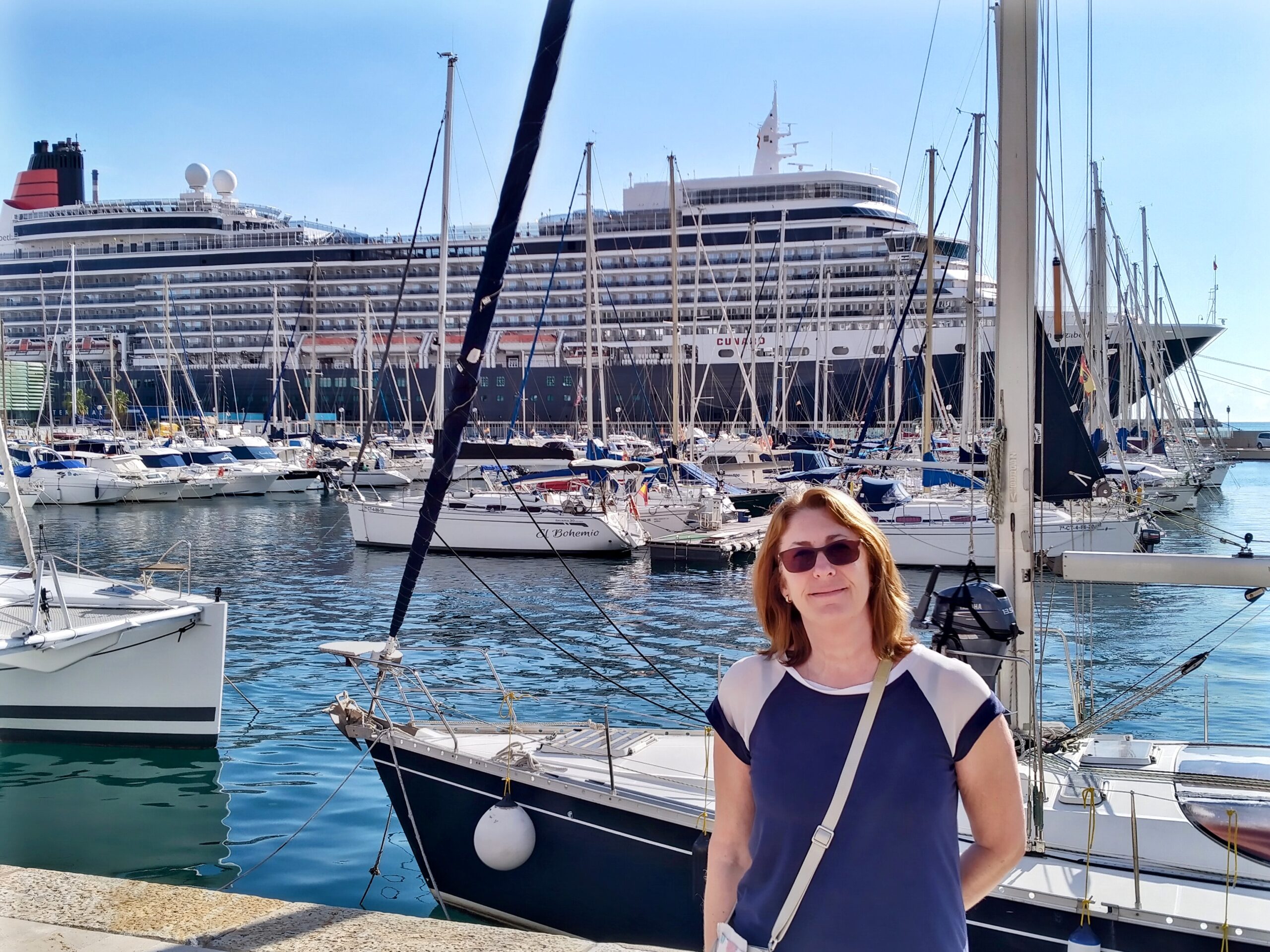 The sun did come back out but the stewards had cleared the terrace of the beds so that the cushions didn't get wet. There were sun loungers on the upper terrace sheltered from the rain under the shades, so we grabbed a couple of those until the ship departed Cartagena at 16:30.
We had Commodore O'clock in the Grills Lounge as Jane fancied snacking on olives. We never got the olives, but the waiters did come around with some cold canapes which were very nice.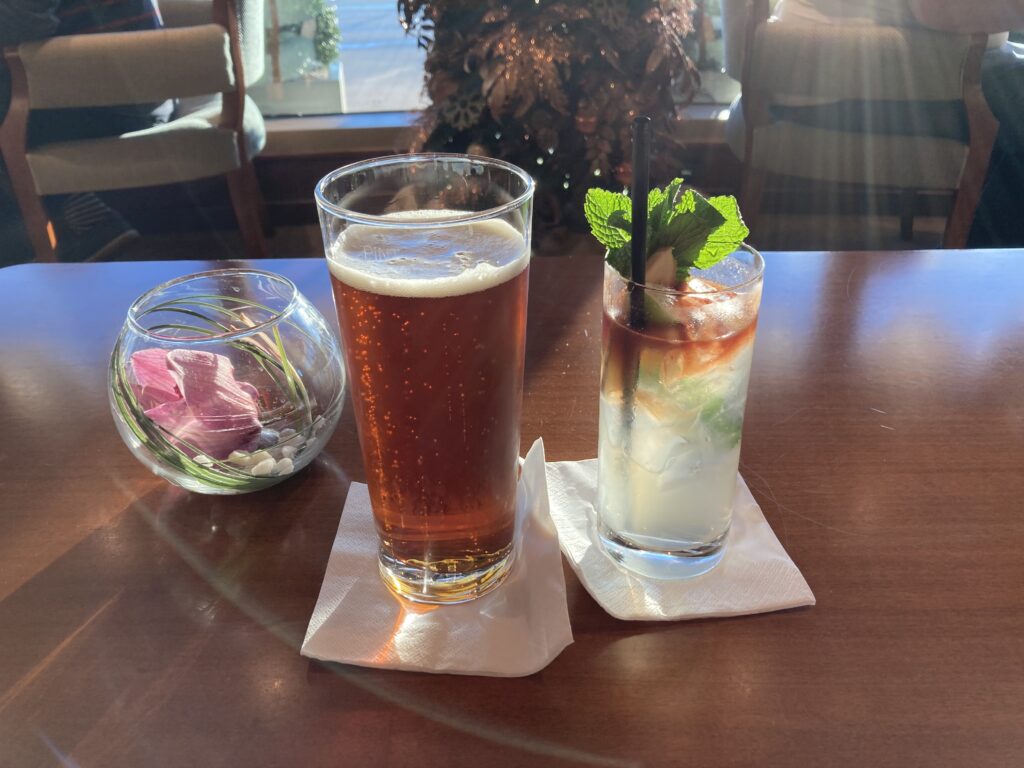 I had my usual Old Speckled Hen and Jane had a Moscow Mule Deluxe which she enjoyed.
Dinner was Surf and Turf and as usual Jane got the biggest portion, I'm suspecting that our waiter has a crush on her!!!