Lisbon – 18th November

The entrance into Lisbon was gorgeous with the sky on fire as the sun rose over the April 25th Bridge. It's getting warmer, but it was pretty cold grabbing the photo in my pjs as we sailed up the Tagus. We had an early start today as we had the "Taste of Lisbon"  walking tour booked, departing at 09:15 so we had an early breakfast in the PG dining room.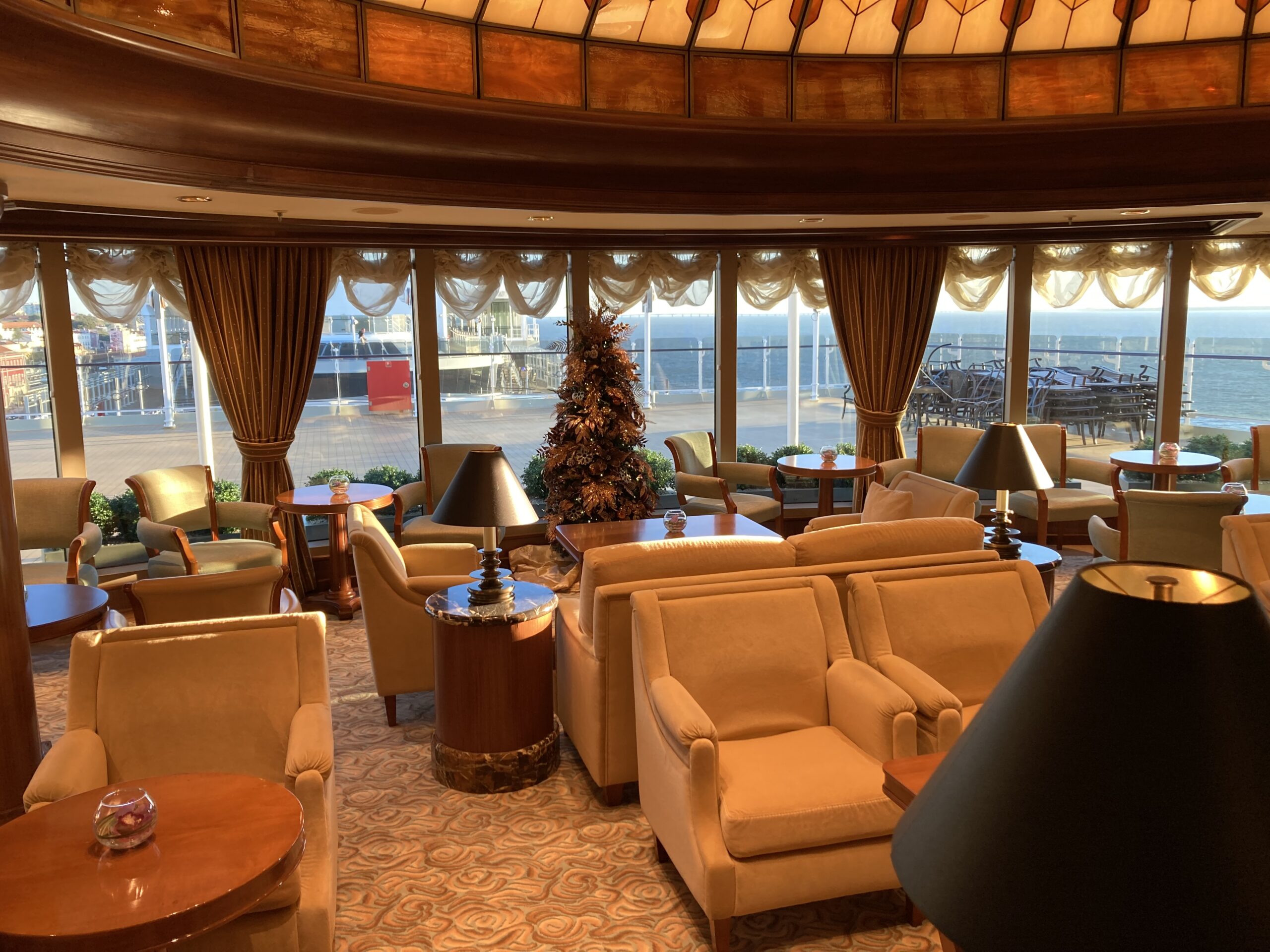 As it was a tasting tour we kept it light, just eggs Benedict for me and avocado on toast for Jane. We were slightly delayed leaving the ship as there were sky bridge issues but the were soon over and we were off and onto the minibus to Belem for Pastel de Nata. Once we'd ticked that off my bucket list, we were back onto the coach and heading back into Lisbon old town to start walking. We had another stop for Ovo Moles, another egg based delicacy. One more stop for Portuguese "tapas" and then back to Restorantes to catch the minibus back to the ship. In between all the food was lots of descriptive observations about Lisbon's many landmarks.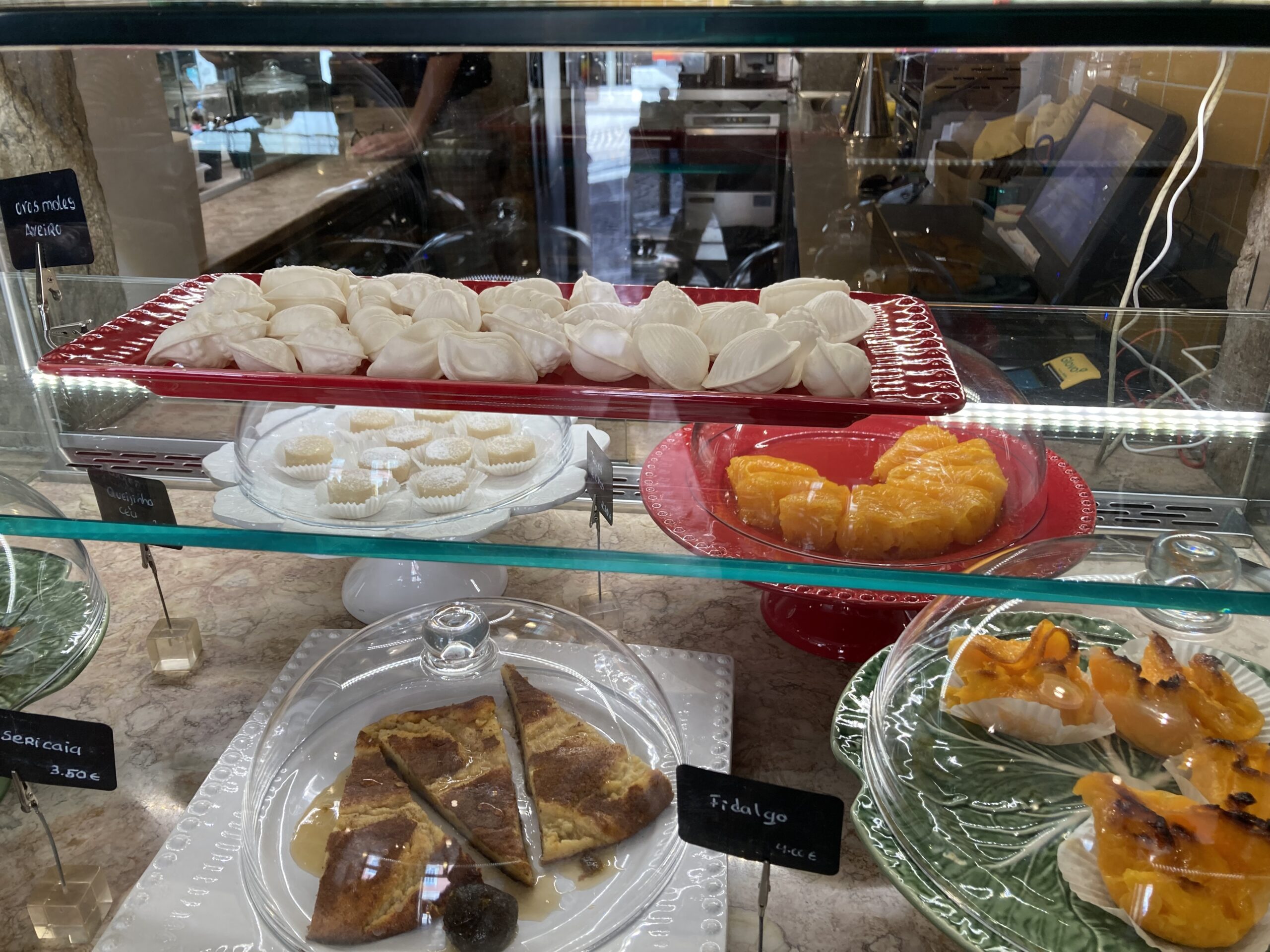 We had booked this as a walking tour, so we're surprised to find two of the party had mobility issues and it was a very slow affair getting around.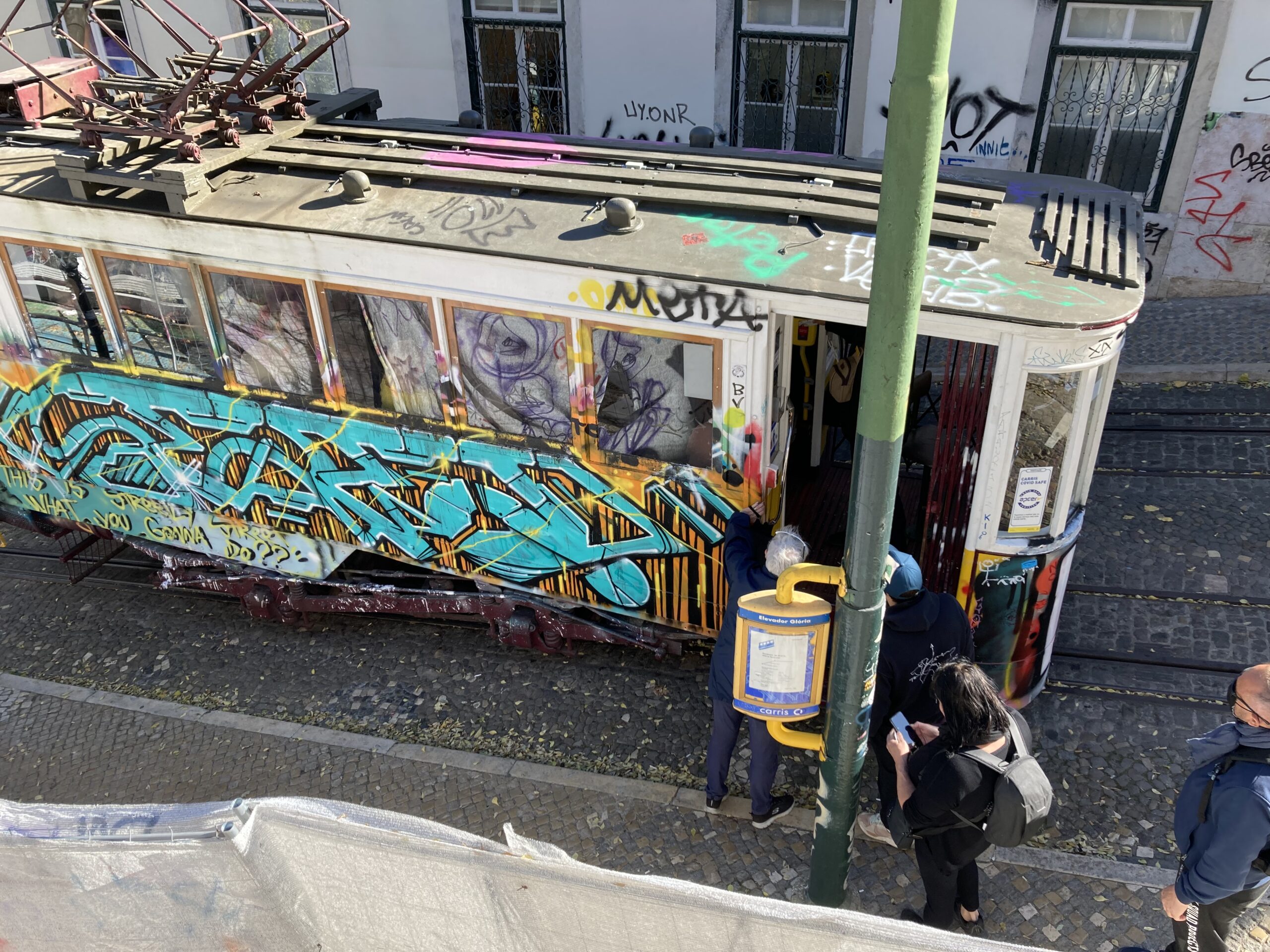 We returned to the ship after the Tapas tour a little too late for lunch in PG so opted to pop into the Golden Lion where, hopefully, they would still be serving lunch. Luckily for us they were. I had their Signature burger and Jane ploughman's helped down with a glass of Douro and a pint of Old Speckled Hen.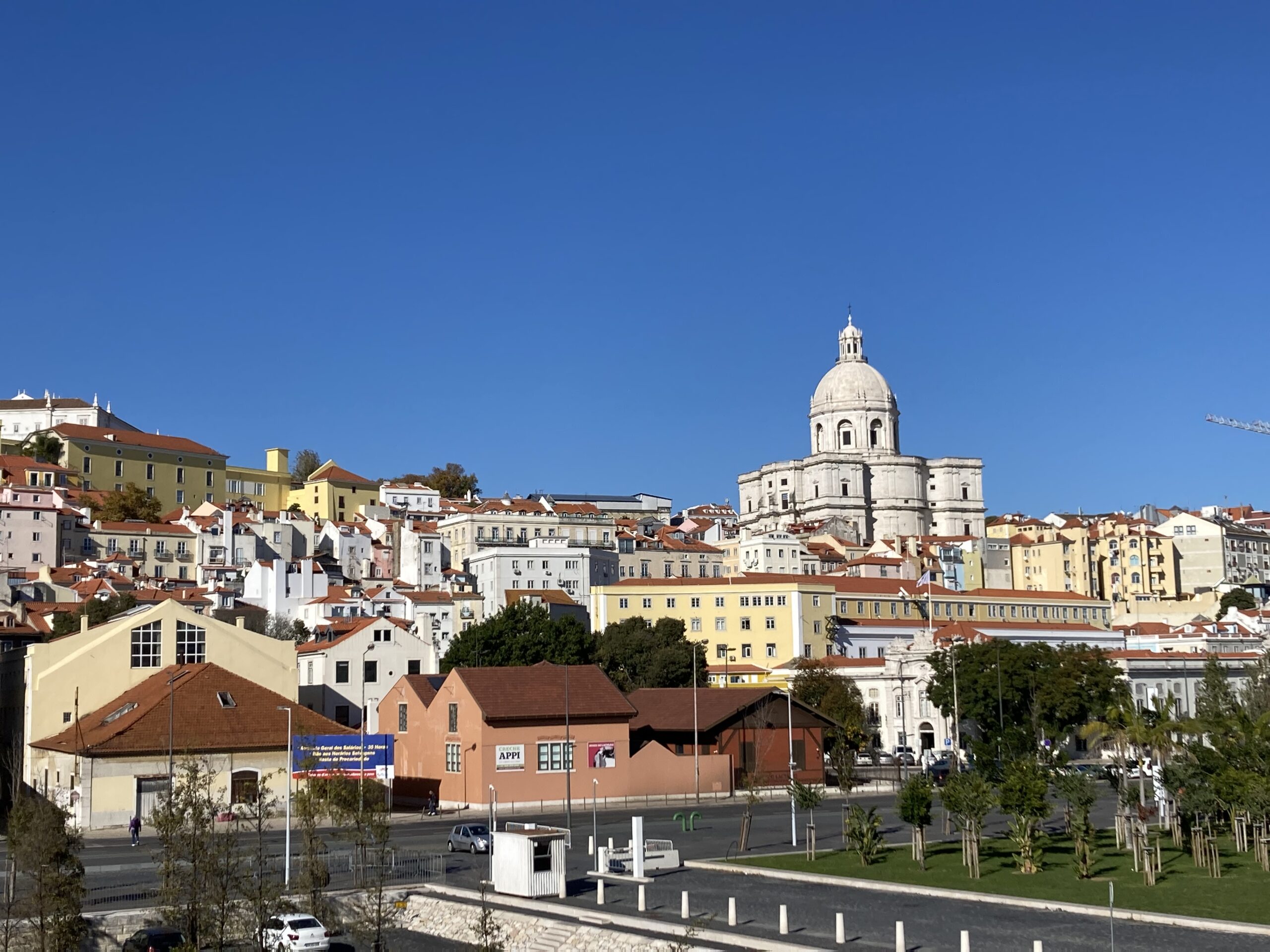 I now needed to get some warmth back into my bones so we went upstairs to the Grills terrace to claim a couple of the comfy sun loungers in the sun. Out of the sun it was fresh, but in it it was very pleasant and I was nice and toasty before very long.
About 15:30 I headed inside to the Grills lounge for a coffee and het ready for the Trivia quiz at 16:15. We're getting better, 17/20 this time,
The wine at lunch and on the tour meant Jane wasn't bothered about Commodore O'clock, which surprised me. So after the quiz we just headed back to the stateroom for a snooze before getting ready for dinner.

It was another "Smart Attire" evening so after a shower we headed up to Deck 11 for dinner. I had a very nice prawn salad to start followed by an excellent Steak Diane. My dessert was a chia seed tapioca, not only healthy but delicious. Jane had Octopus to start and venison as her main.