Cadiz or Not – Friday  November 19th
It was extremely lumpy during the night as we hit 45 KT winds traversing from Lisbon to Cadiz. I was woken at 00:45 by a massive crashing and then through the night multiple times. At least I managed to get some sleep, Jane didn't. There was announcement by the captain at 08:30 informing us that the winds at Cadiz were outside the safety limits for a ship of out size to dock and that we would be carrying on to Valencia instead.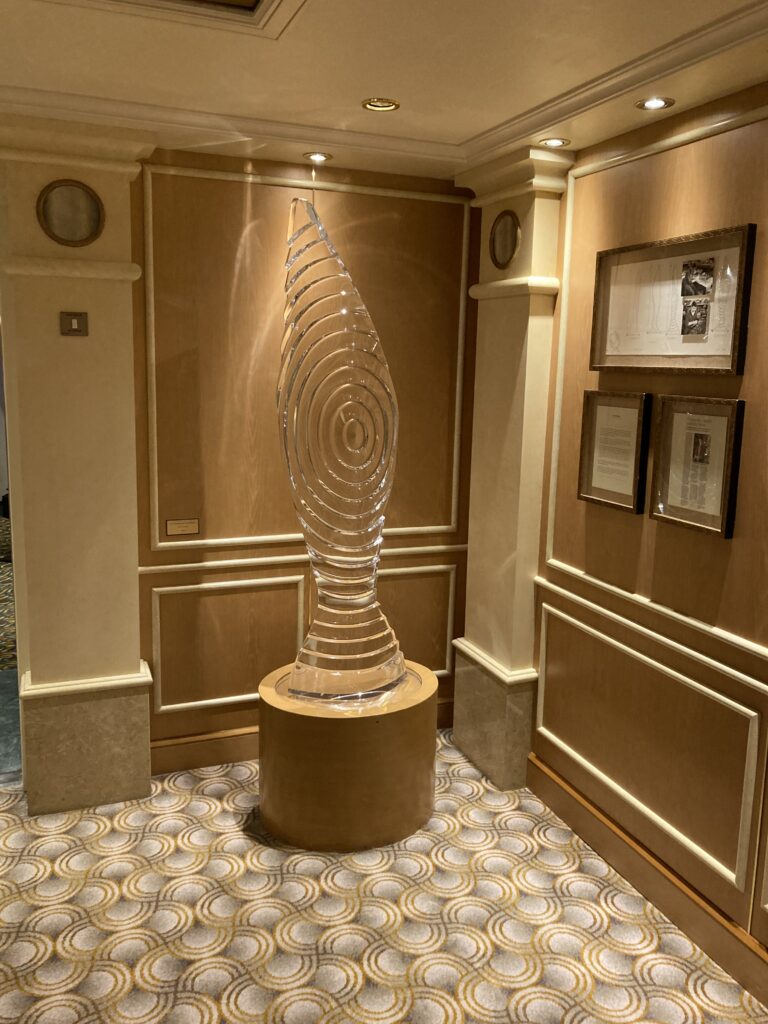 We had nothing booked for Cadiz so another sea day is no hardship for us.
I went to breakfast alone as Jane was exhausted, with the instructions to bring her something nice back. Sachin dutifully supplied me with an American bacon and Avocado Bagel, even volunteering to get room service to deliver while I had my fry-up. I declined as I wanted the plaudits for delivering.
After breakfast I popped down to the Pursers office to pick up revised daily programme. There were two new lectures planned, firstly, Dr Sheona Urquhart explaining everything about the Cosmos, or as such as can be fitted into 45 mins. I've really enjoyed her lectures on this cruise.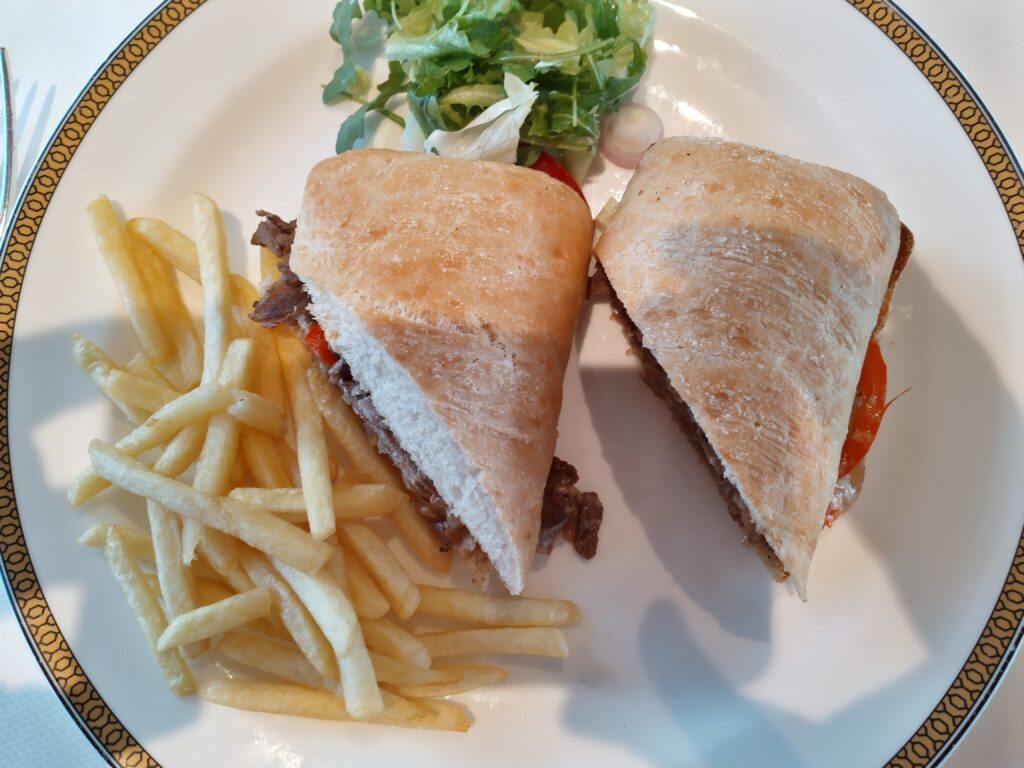 Secondly Dave Mallinder spoke on Doris Day. Jane came to this one, so he's honoured as that's the second of his she's been to now.
We went up to the Grills lounge to have a coffee, but there wasn't a free seat to be had, so we walked back down to the Garden Lounge for a tea instead. We then went back up to the Grills for lunch. Whitebait followed by Philly Cheese Steak sandwich. Jane has cauliflower cheese soup and seafood pasta.

There were some free seats in the lounge after lunch so we had a coffee there before heading off to do a bit of laundry.
We were so near with the Trivia Quiz, 17/20 again with the winners on 18 – so close, with two 50/50 questions letting us down.
The Captain said the storm should have been abating at 18:00 but on return to stateroom after cocktails in the Commodore Club it's just as noisy in the room and the winds are still hitting over 50 knots. There's a lot of wind noise through the balcony doors and when a wave slams into the bow it sounds like a thunderclap. It's no wonder Jane had such a terrible nights sleep.
Smart Attire again tonight for dinner where I'm having Jimbo prawn tempura and pork cutlet. Jane went A La Carte and had shrimp tempura and a delicious looking chicken and prawn dish