First Sea Day, A Welcome Return
Saturday 21st Aug
I am totally disorganised today, I had booked breakfast for myself in the Britannia, Jane had ordered room service as she's not a morning person. I set my alarm for 07:30 and promptly slept through it only to be awoken by Jane's room service arriving early. I did make breakfast though, but it was a bit of a rush. There was no difference in breakfast today pre Covid apart from the fact I couldn't share a table, so I ate my kippers alone.
After breakfast the first of today's lectures beckons, John Maclean, who is an astronomer, gave the first of his lectures on the Solar system. As always I found this both informative and interesting.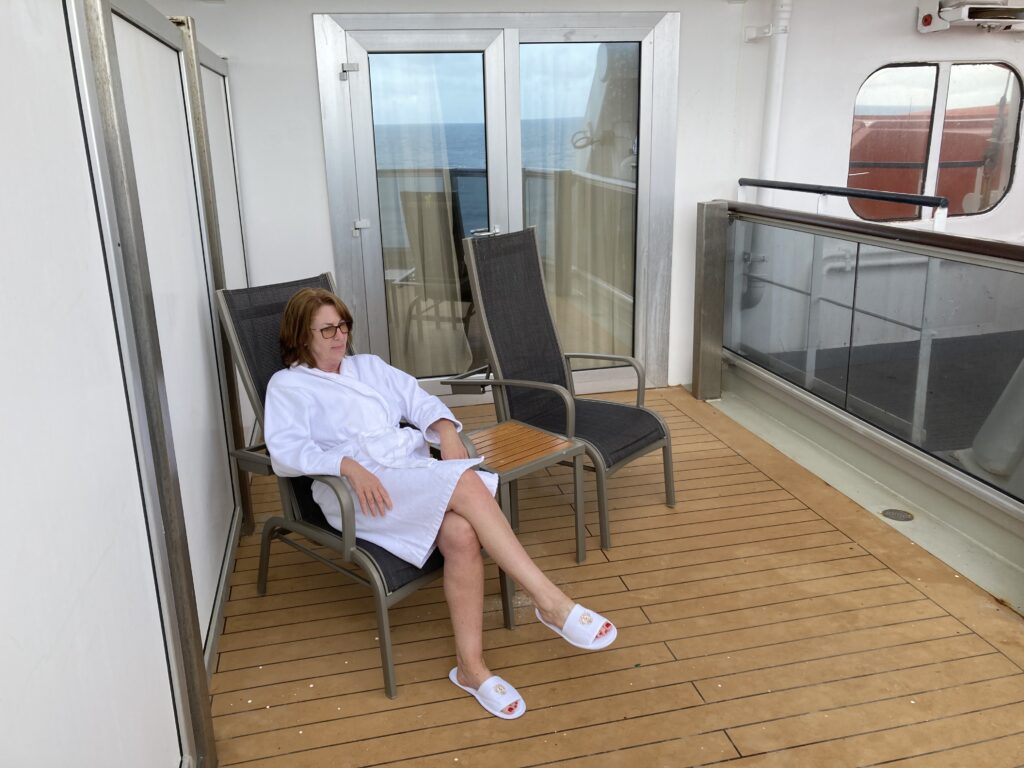 After this it was back to the cabin, 4054, to find Jane sunning herself on our huge balcony. I needed a cup of tea, so we headed up to the Lido to find out how we went about getting a brew, obviously there would be changes from normality. It was actually pain free, explain to the Maitre'd allocating tables to diners that we just wanted a cuppa and he sent us to the tea point where waiters were serving up cups of tea which we gratefully took and retired to the Garden Room to drink.
After that it was time for another Insights lecture, sharks this time with a hugely enthusiastic Philip Price. Once digested I headed over to meet my companions in the Queens room where they were line dancing. I found them sitting by the dance floor as the lessons were over subscribed. We sat and chatted as I set up their phones and tablets for both myvoyage booking system and the Internet. After I'd lost the will to live repeatedly entering the same set of credentials we headed off to today's final lecture "Ships, the men and the women of Nelson's Navy" by Dr Helen Doe,a naval historian.
Dinner was a toss up between the Lido and Britannia, but Britannia won as getting a lift to deck 9 is problematic and there's no chance of John and Bess climbing six decks. Lunch was excellent with a Thai noodle salad to start and Italian sausage pasta as a main.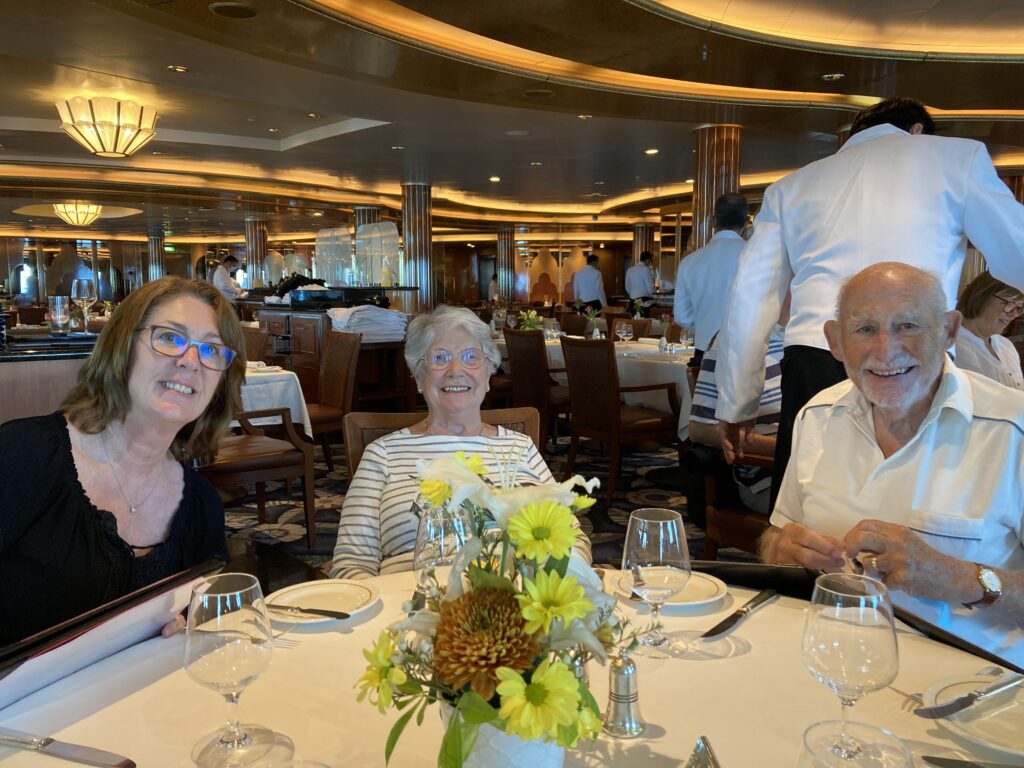 After lunch and a quick stroll around the deck we headed down to the Voyage Sales office and booked a Q4 for Jane's birthday cruise. Our first time in the Grills. After spending all my money I had to go and have a sit down, luckily Paul Garthwaite was giving his "History of the guitar (part 1)" presentation in the Queens Room. So I sat with John listening to that. It's very strange to hear Hendrix's Vodoo Chile riffs ringing out on a Queen, but it was very good.
After that the busy day continued, John and myself snuck off to the Lido for a cup of tea, and possibly a scone, but we were scuppered as they only had cookies, scones we're only available at Afternoon Tea in the Britannia and I really couldn't eat the full afternoon tea experience.
To hide our disappointment we retired to the Garden room with our tea and cookie just as the quiz was starting. A semi respectable 17/20 later it was time to meet Jane for Commodore O'clock.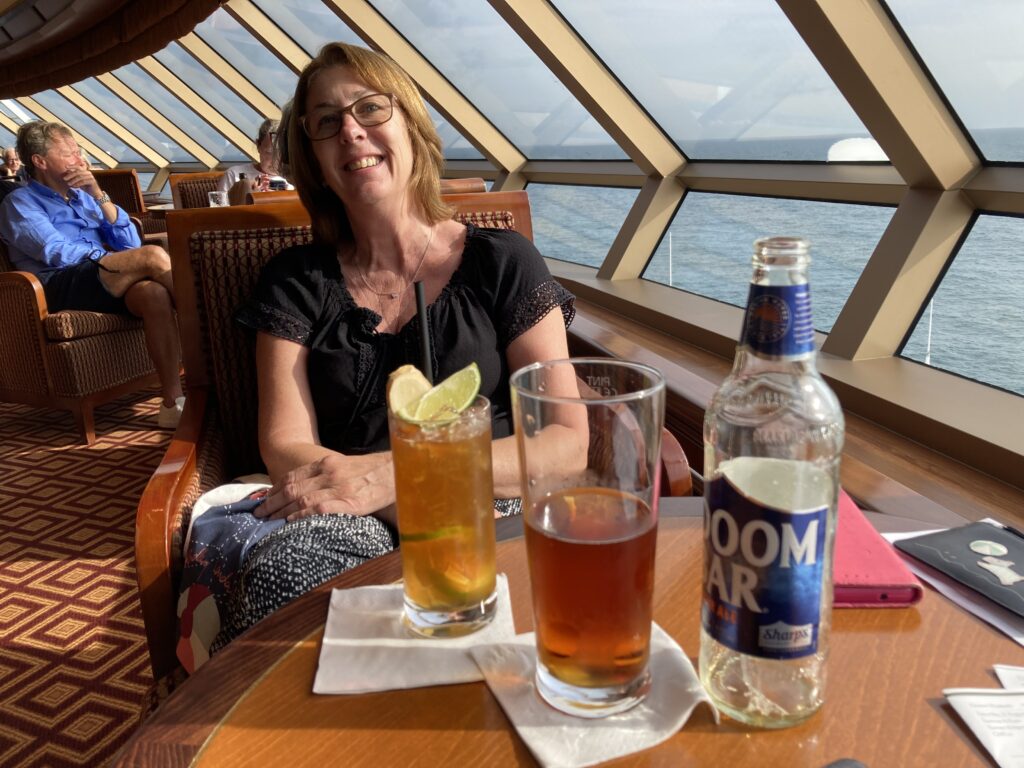 Dinner tonight is the first of our two formal evenings, The Black and White ball, and turn-out to this was much better with all but one guest I saw in DJs and the other chap in a dark suit with tie. The food as always was excellent, the service, not so good. It wasn't bad, but we are used to better in Britannia. Anytime dining means you have new waiters every night so you never build a rapport and they never learn you quirks, likes and dislikes and because they are new every night you won't have a waiter to tip on the last night. This may remove any incentive to go the extra mile.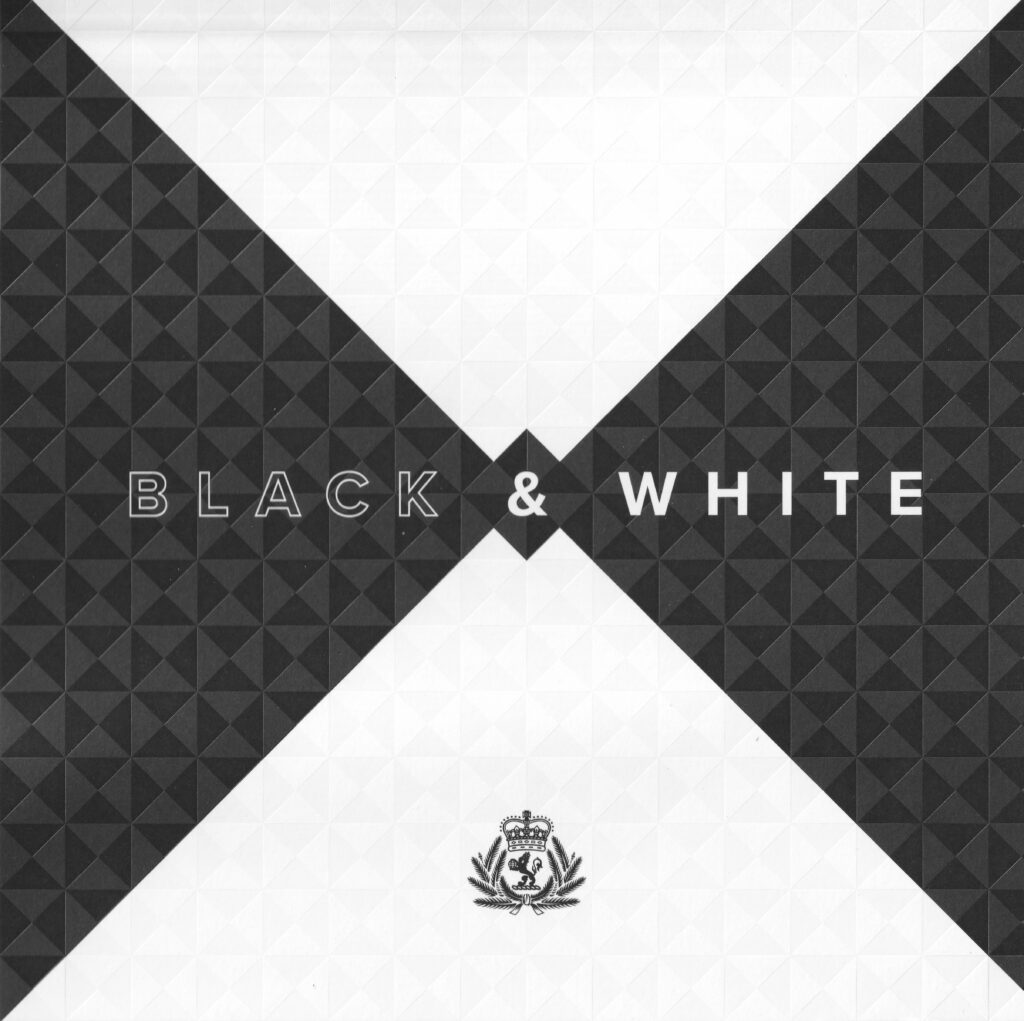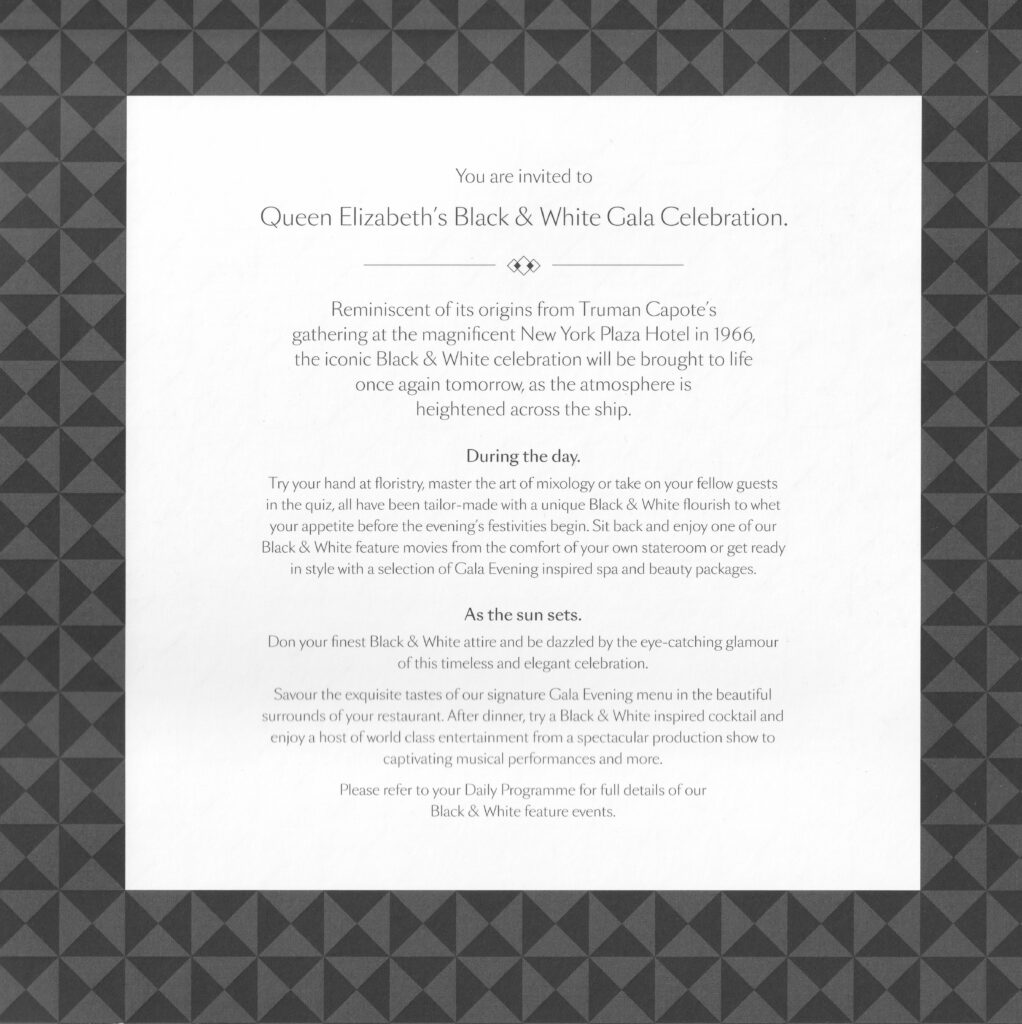 After dinner, John and Bess headed off to the theatre to see "Be my Guest" but we've seen it several times before so we headed off to bed.