Hopefully the technology to get this blog onto your screen will work while we are away. There are several components all vying to break in one way or another.
My preferred method of creating the posts will be with my Google Nexus 7 tablet, using the WordPress application. I'm fairly happy that this will work without too much fuss.
For access to the internet while in port (all destinations except for Sarande) I have a portable MIFI – I use the snappily named TP-Link M7350, coupled with a  4G "EE" 6Gb data sim. This is an excellent little portable, personal, WIFI hotspot and has been invaluable, on holidays for staying in touch and streaming Ken Bruce when lying by the pool. The sim has been changed from '3' to EE, '3' only ever supplied 3G downloads while roaming in the EU. Here's hoping that EE lives up to it's 4G promise.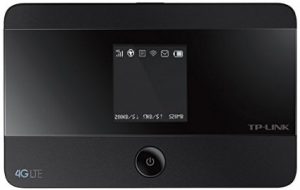 At sea posting will be limited to the free minutes supplied as part of my Platinum Cunard status, so given previous experience of the internet at sea I think most updates will happen once in port.
I'm publishing this using the WordPress blogging application installed on a Synology 216+ NAS which is hosting the site.