Last night's dinner was much less stressful than the Black and White Gala night, mainly because I wore a pair of trousers that weren't actively trying to chop me in half, that and I wasn't wearing a tie your own bow tie.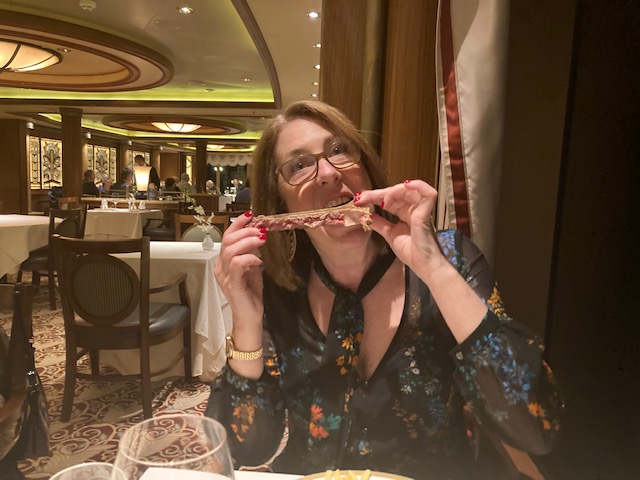 I'd forgotten to pack gloves, which is a bit of a schoolboy error on a trip above the Arctic circle, so after a hearty breakfast we headed into Alesund to do a little shopping and maybe a bit of sightseeing. We'd bearthed right in the centre of Alesund, so it was just a short hobble off the ship and before long we'd found a glove and hat shop which fulfilled my needs and 225Kr later I was the proud owner of a pair of thinsulate mittens.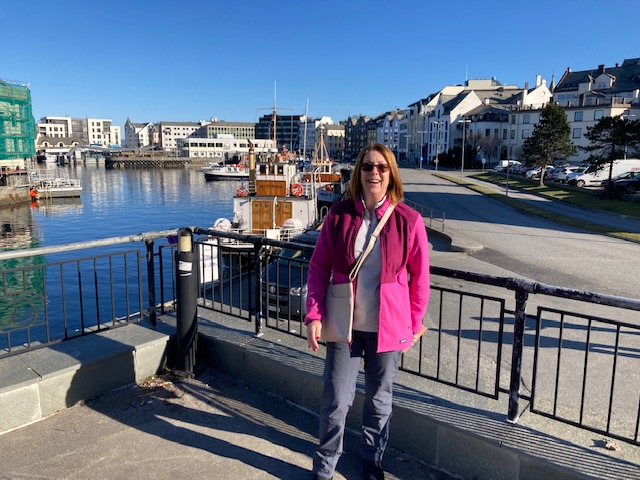 I was getting quite tired by now so we headed back to the ship for a coffee and maybe to sit in the sun for a while before our excursion at 12:30, a cruise on Hjorundfijord. It was glorious sitting on the grills sun deck with a cappuccino. I left Jane out there to relax on one of the loungers as the sun was too bright for my screen.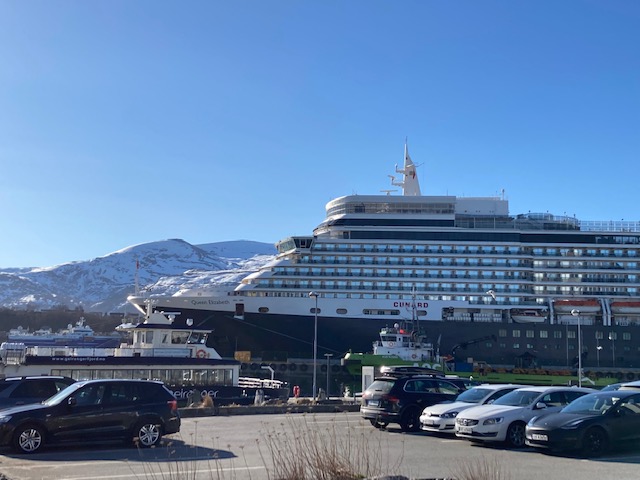 The cruise was very enjoyable, with the stunning Norwegian scenary taking centre stage. It was quite long at three hours, but we'll worth it. We had missed lunch, hence the hearty breakfast, but we had hoped to make it back to the ship for Afternoon Tea, which we did manage by the skin of our teeth. Jane was very impressed with the tea which was both hot and not dishwater, which was our previous experience.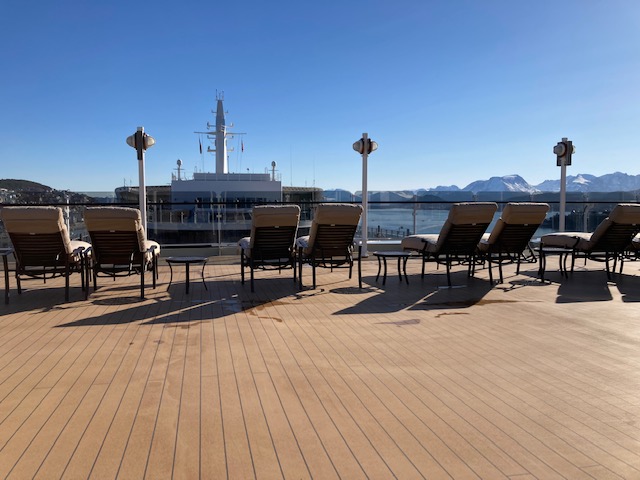 From there we went down to the Garden room where we hoped to meet up with our erstwhile quiz partners Sarah and Andy, but they were nowhere to be seen, but another couple from the Cruise Critic group were there, so we joined them. We didn't win but we did get our highest score so far for the Afternoon Trivia quiz.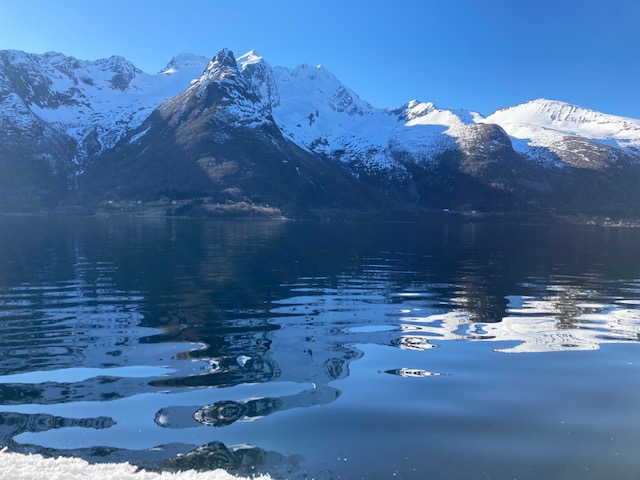 Commodore O'clock coincided with us leaving Alesund, which meant that all the window seats were taken, this wasn't an issue as there were still plenty available where I had my ubiquitous Doombar and Jane had a QE II cocktail.