At Sea on Route to France – Day 9
It was our penultimate sea day, which meant there were to be insights lectures for me to attend. For Jane it would be a day of sunbathing and just general chilling out. I headed off to breakfast first as I had an 9:15 lecture so an early breakfast with Jane following on once she was ready.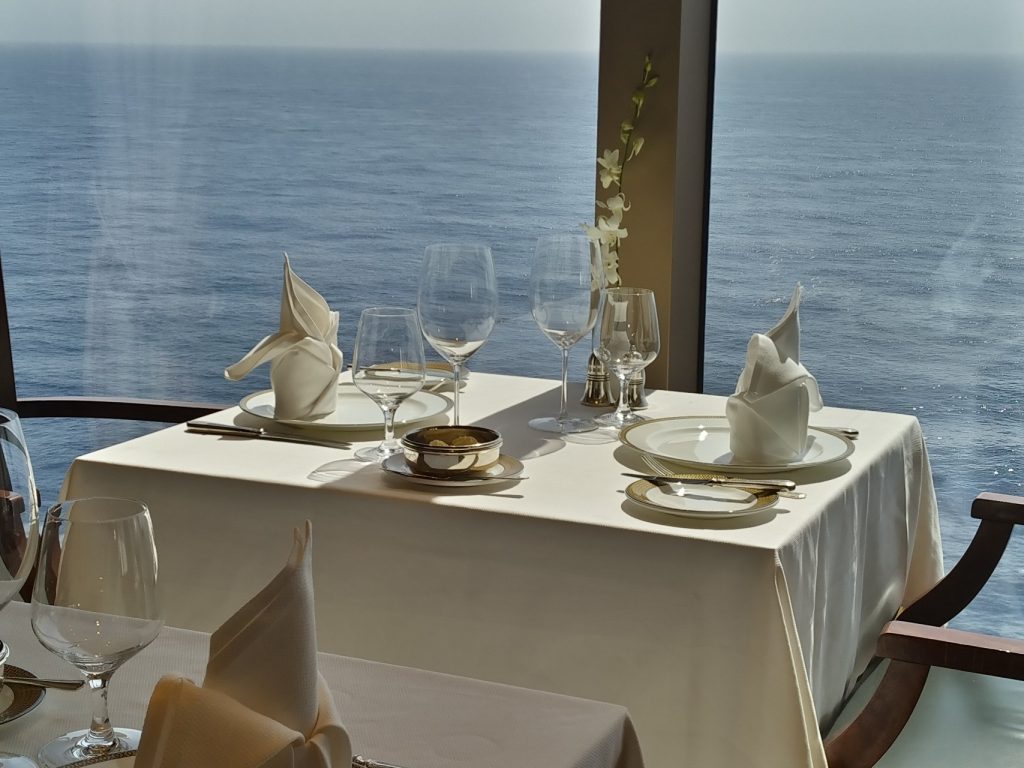 My first lecture was Jim Jarvis OBE a customs and excise man from Nottingham who told us all about the nefarious world of drug smugglers and the many dangers involved in foiling them. From there I headed up to the Grills terrace to find Jane.She was laid out in a bed worshipping the sun so I joined her for a little while, that little while turned into a long while as I lay there reading and forgot about my 11:15 date with Angela Rippon. She must have been very disappointed to be stood up, but to be honest I prefer the more informative lectures rather than the luvvie ones.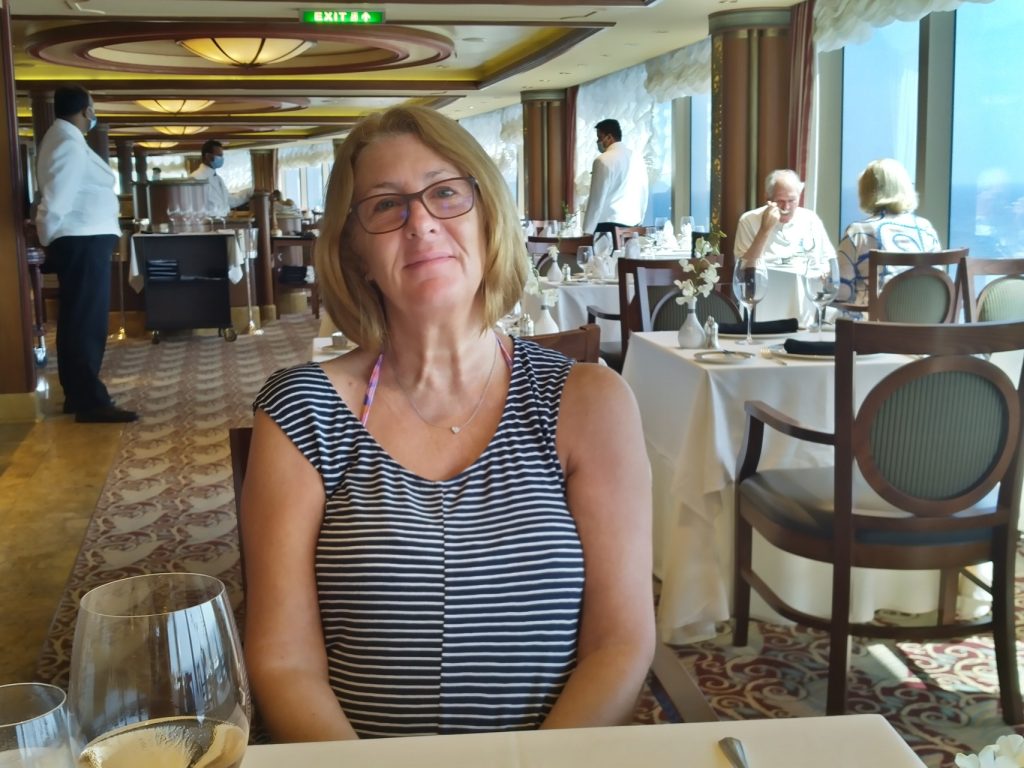 Lunch was beckoning so we went inside to the PG restaurant for salt and pepper squid and fish chips and mushy peas – lovely.Jane had the chilli dog which she also enjoyed.
After lunch it was more sunbathing for Jane and more book reading for me, we just chilled for the afternoon. So much so we were late getting to the Commodore Club at 17:00.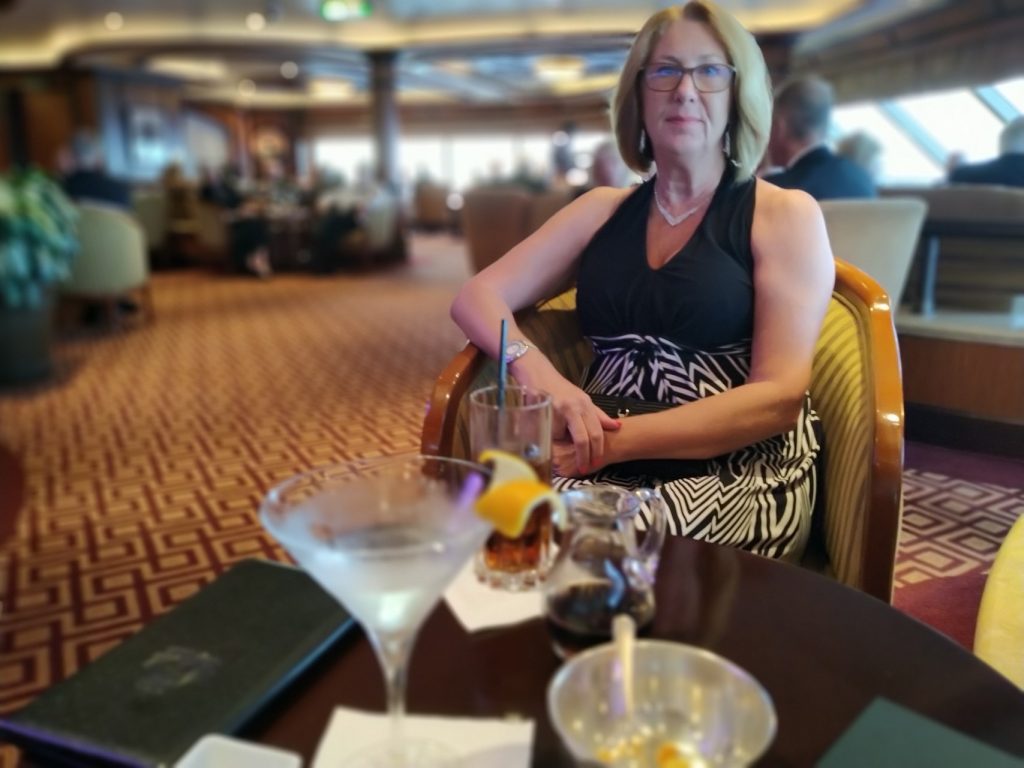 It was the Black and White formal night so we decided to get ready earlier and head up for drinks pre-dinner rather than at Commodore O'clock.The Commodore Club was busy but not so much that you couldn't get a seat, We sat close to the duet who were entertaining us and ordered cocktails. Well I did, Jane had a Vodka and coke, I had a 1942 martini (tequila and orange bitters) god it was disgusting, I thought I was all sophisticated, like James Bond in my tux, but it turns out I'm not even Brooke Bond.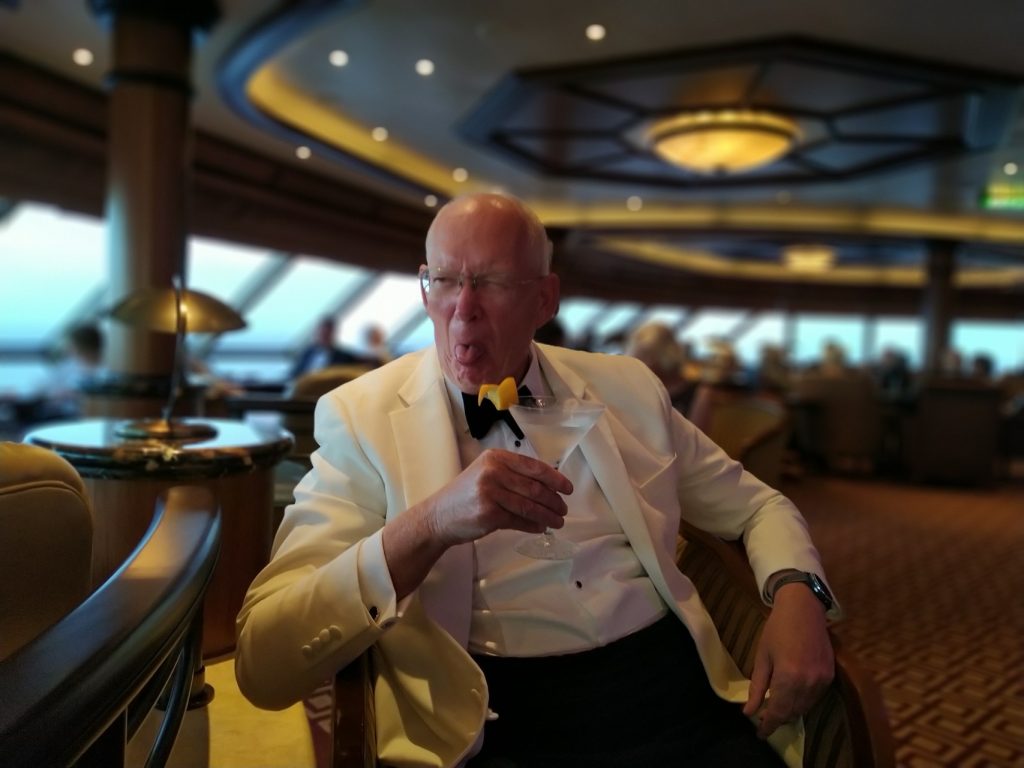 Dinner was back at it's best with a really nice ballotine of chicken and game chips. Jane had the lobster tail followed by cherries jubilee while I had the strawberry delice. After dinner we headed back into the Grills lounge for a swift one before bed. It wasn't until we'd finished I looked at my watch and realised it was only 21:30 – Ho hum the joys of getting old!