Barcelona for the Second Time – Day 8
It was all a bit noisy this morning with the hustle an bustle of disembarkation for the guests who's cruise had finished today. Jane had decided that she was having a lie in so it was breakfast for one for me up in the PG restaurant. Breakfast finished early today at 09;00 so by the time I had arrived at 08:45 it was very quiet and I opted for a granola yoghurt pot with compote and a mushroom, cheese and chilli omelette. I grabbed a granola pot and a banana for Jane back in the room so she had something before we headed out into Barcelona.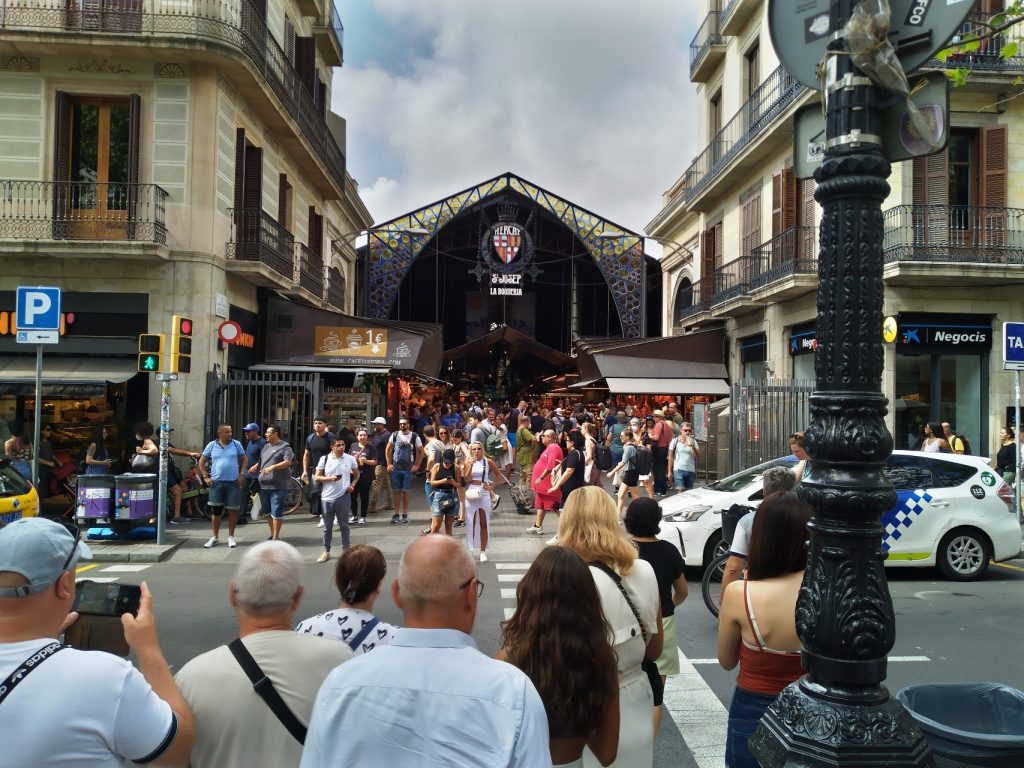 We headed down to the shuttle bus pranging my head on a lifeboat stepping onto the gangway. There was a mind your step sign but no mind your head one! It was a short bus ride into Barcelona where we were dropped off at the World Trade Centre. It was then not too far to Las Ramblas and a steamy walk up through the centre of Barcelona to Placa de Catalunya where our hotel is next week. We then took a stroll down through the side streets, stopping in Corte Inglesis for a bit of aircon relief before heading into the Boqueria.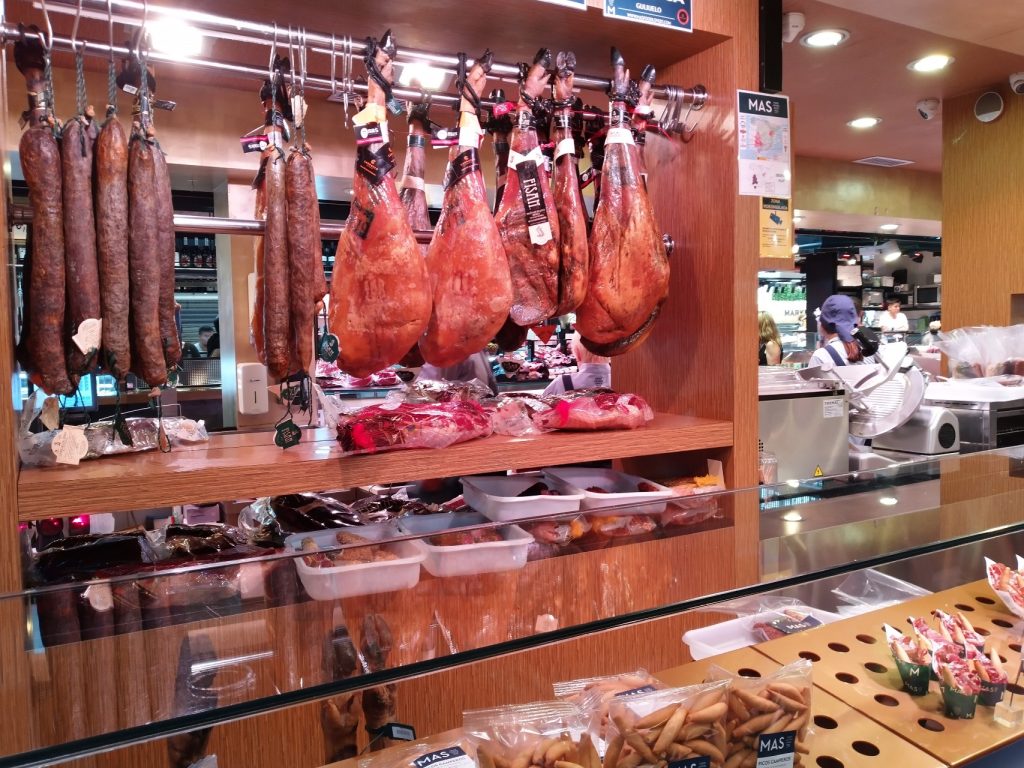 We walked though the market looking for a likely looking coffee stop, but nothing caught our eye there so we wended through the backstreets behind the market grabbing a cappuccino at a totally unsuitable cafe while we decided upon somewhere for lunch. As luck would have it, while looking for a restaurant I stumbled across a cookery school that does Paella courses. As I'm in Barcelona I thought this would be a good thing to do as a treat for my Birthday next week where I could learn to cook a mean paella. So we booked that up as it is only a 3 hour course then headed back into the Boqueria to drool over the produce there and head of for lunch at Geull for some tapas.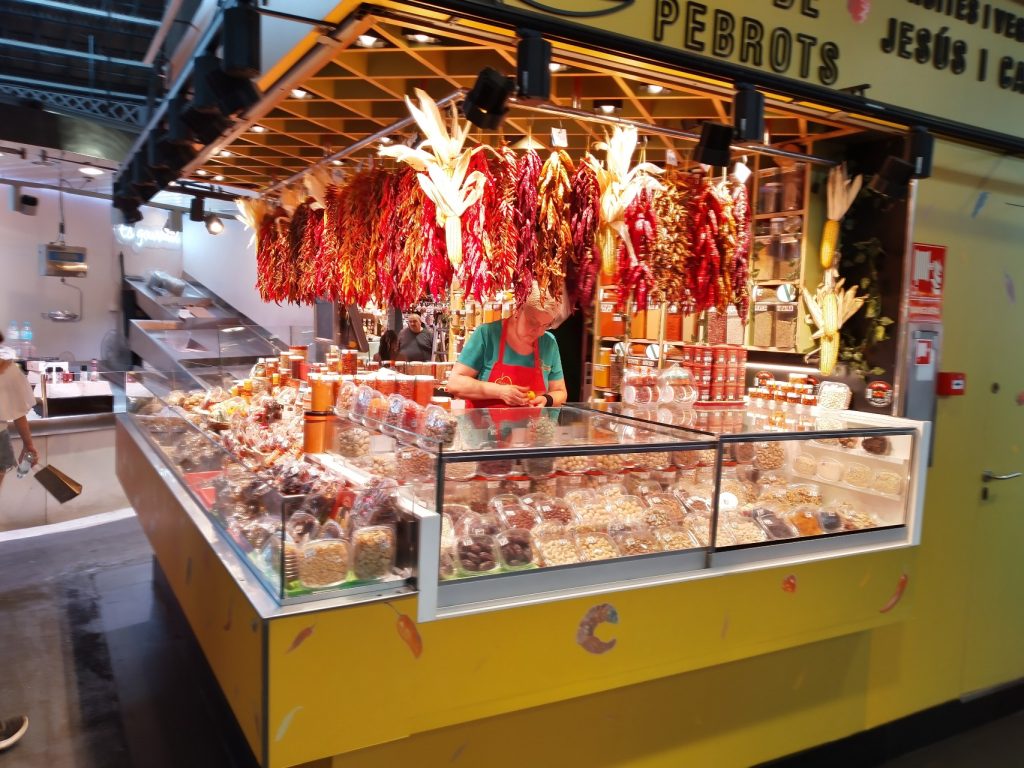 The lunch exceeded all expectations a lovely cold beer with several small plates, Jane was convinced that the albondigas were the best she's had and I loved the sauteed calamaris all in all and excellent filling lunch for 41 Euros.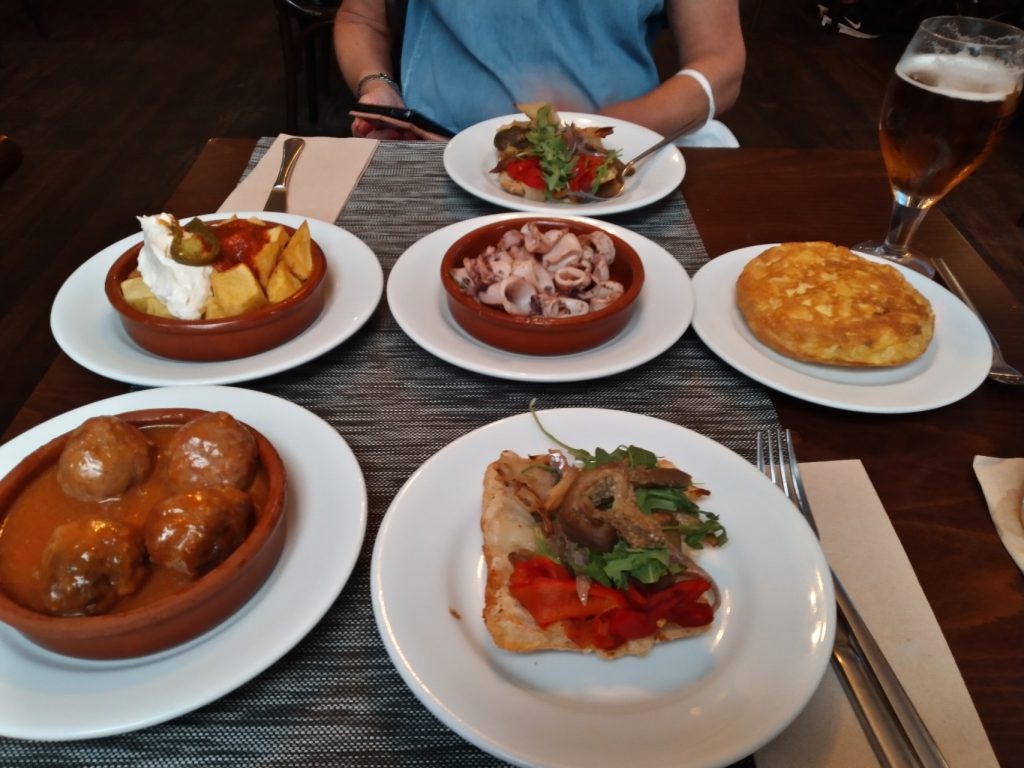 After that it was time to head back to the ship so we walked back to the World Trade Centre where the shuttle busses were waiting. Back at the ship we headed up to the Grills Terrace via the stateroom for a little light sunbathing, which turned out to be a little post lunch snoozing. It was hot and humid out with not a lot of sun, greyish clouds rolling in during the afternoon. After a cup of tea I went down to the Grills lounge for a coffee and relax in the cool of the bar.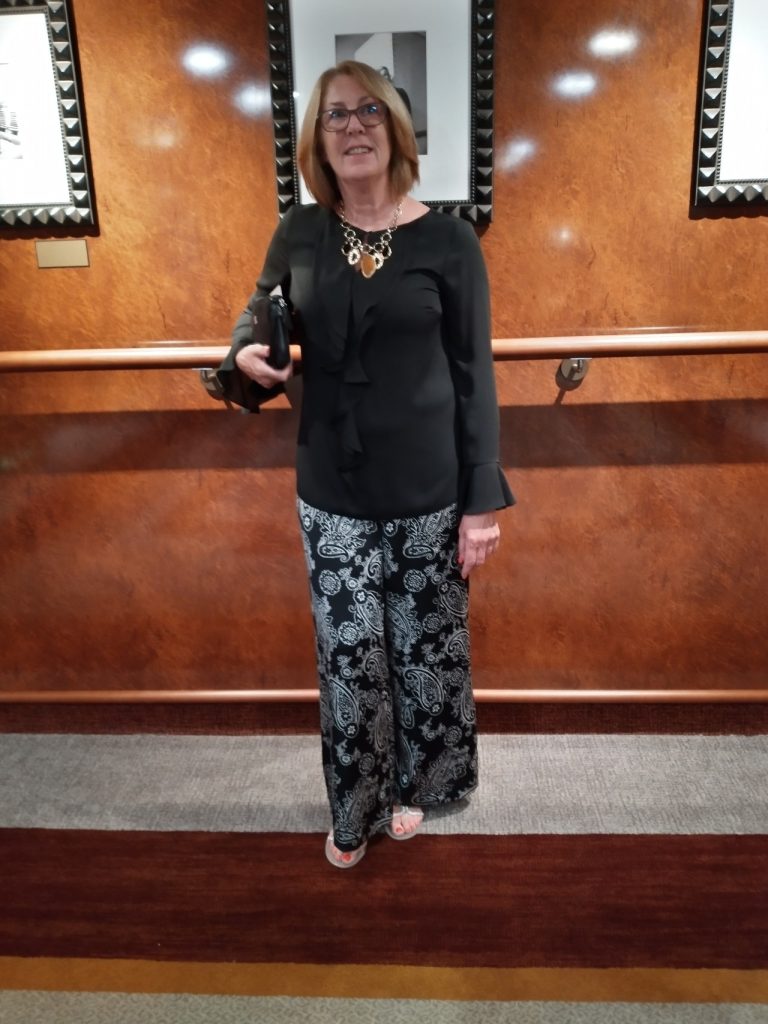 Tonight at dinner was the first bad meal I've had, and actual bad meal. I had the tempura jumbo prawns to start and they are now back to their usual best
light and crispy tempura batter over the succulent shrimp in a spicy sweet chilli sauce. I decided on the chicken ballotine with langostine tails from the A La Carte menu. It was horrible, the texture of the langostine wasn't nice, it was if they were past their best and started to fall apart and the chicken ballotine was soft with no texture. I did not like it at all. Our waiter did offer something else but I had eaten most of it and was not in the mood for another whole plate of food.