More Sunshine at Sea – Sunday 20th March
Last nights dinner was the first of the Gala nights, the Black and White ball. I'd tried on all of my outfits on the Thursday before the cruise just to check if they'd still fit. I'd lost a lot of weight while in hospital and thought I might have to dig out some of my older gear. As it happens the time back at home hasn't been kind and everything just about fitted still. Anyway getting back on the ship and the sea air seems to have shrunk things further as I had a right job squeezing into my DJ trousers that had been fine on Thursday. I also seemed to have lost the ability to tie a black tie over Christmas since the last cruise so we were really late getting up to the PG restaurant for dinner, SO late that our next door neighbours had already eaten and left. Dinner was excellent with Jane opting for Lobster and Chicken ballotine for myself. Dinner, as always was excellent.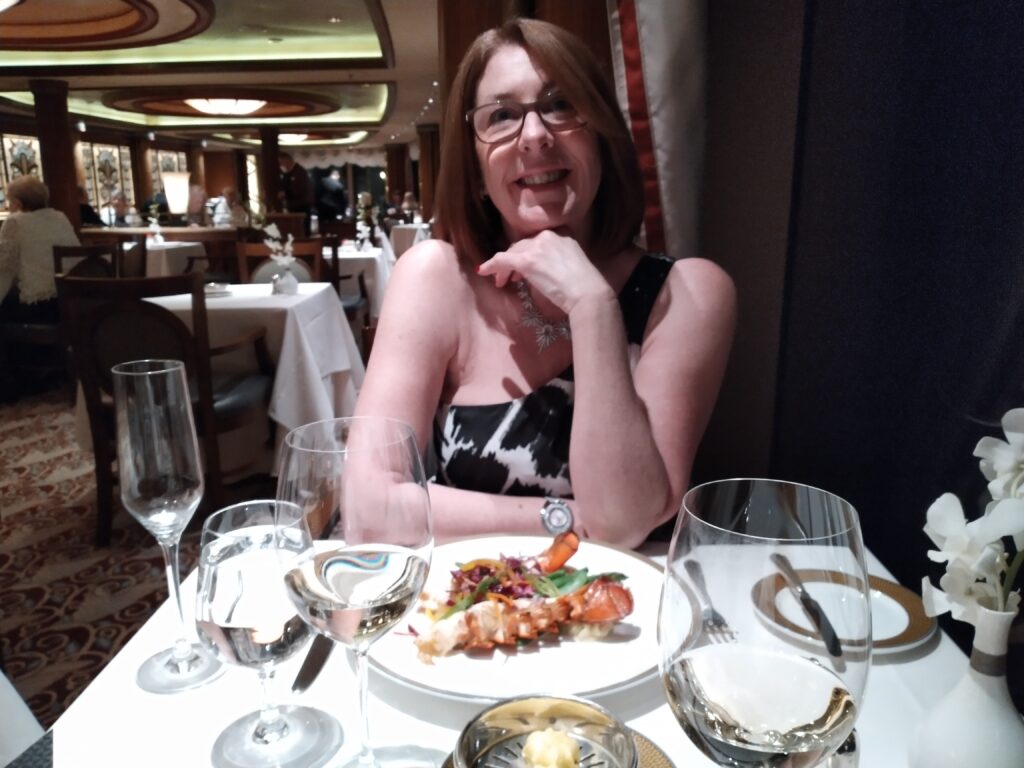 We had another sea day, and what a glorious day it was, cloudless skies and a flat sea was more than welcome. We had arranged to meet up with Sarah and Andy off Cruise Critic for a bit of light quizzing in morning, which actually turned into an all day quiz fest with trivia first followed by a midday music quiz after lunch and then our usual afternoon trivia quiz in the Garden room at 16:15. I had thought our 12/20 in yesterday's afternoon trivia was the low point and things would only improve for us. Sadly I was wrong as this afternoon's trivia session yielded a pitiful 11/20, I'm not sure if this is just us being thick or the questions getting harder. Given that 16/20 was the winning score I'm opting for the second. All the quizzing meant I missed Stuart Musgrave's second lecture on the Vikings, so I'm going to have to catch that up on the TV at some time.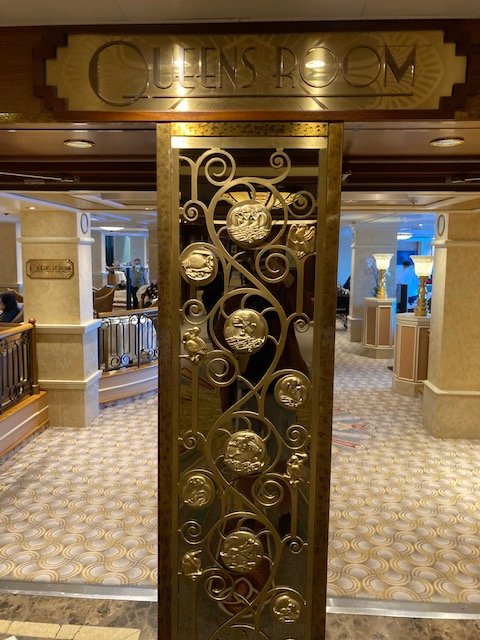 After all that excitement it was time to unwind with a libation in the Commodore Club. I had my usual Doombar and Jane again had the Pomentini as she had really enjoyed it the night before. All the stress of being terrible at quizzing called for a second Doombar and Jane changed up the Pomentini for a Margarita (Pomegranate for lime juice) and really enjoyed that too.