Naples and Pompeii – Day 12
Another day another tour, we were going to visit Pompeii this time. It was an early start, not as early as yesterday's Rome trip, but we had to be at breakfast in the PG restaurant when it opened at 08:00. We had to to be out and in the Queen's room for 08:30 so we had a quick breakfast of omelette and crispy bacon. Pompeii bans tour stickers so no yellow 10 badges for us and  we headed out to the coach ready for our trip.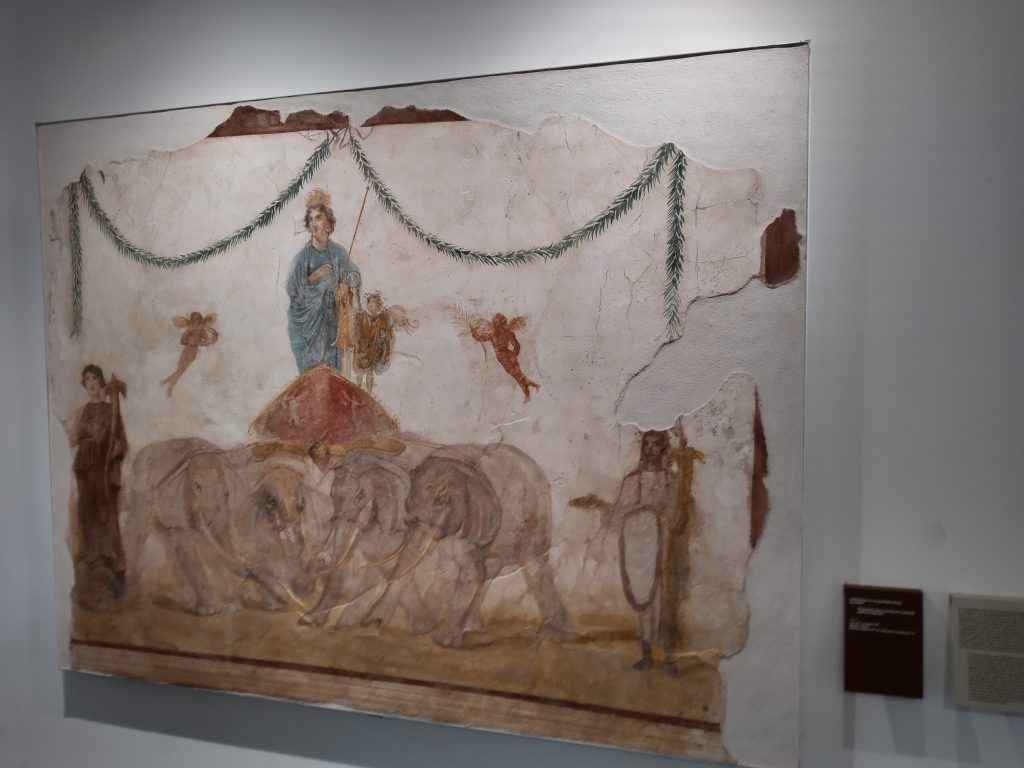 Yulia was our guide and on arrival in Pompeii she shepherded us to the main gate where she gave us a few moments to take a comfort break while she collected the tickets for admission. Once through the gate she decided to reverse the direction of the tour as there were a lot of groups going in the normal direction. It was a good call as we had a fairly crowd free start to the tour.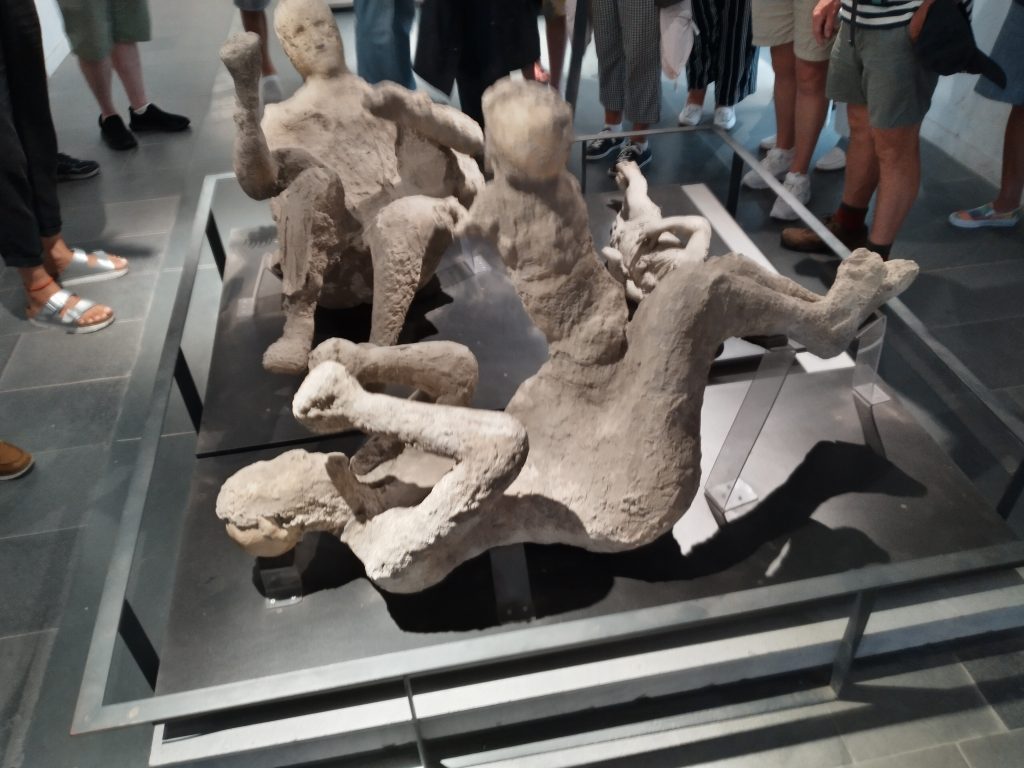 This we really good in the museum where we had excellent access to the exhibits. Our guide was very knowledgeable as expected and full of enthusiasm pointing out all pieces of interest, many of which seemed to be good luck phalluses on door frames. It was surprising how many Pompeian eateries there were in ancient times, pretty much one on every corner.
The tour was pretty exhausting, two and a bit hours of walking, so we were glad to arrive back at the coach for the journey back to Naples and the ship.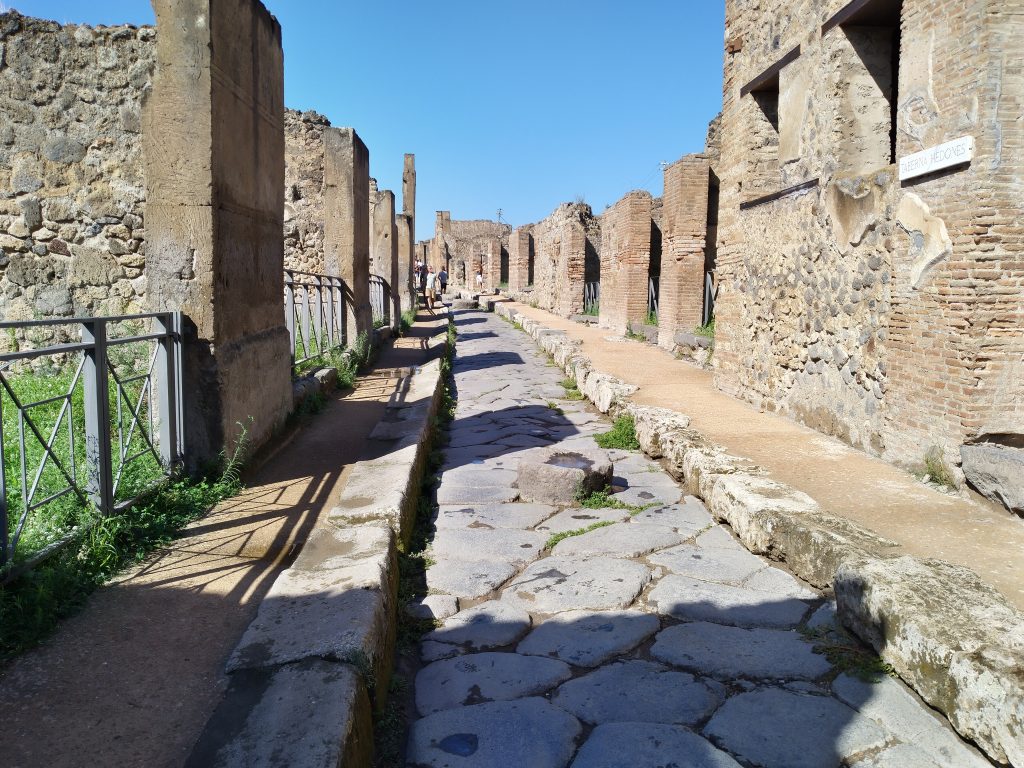 We decided to dine on board rather than going into Naples since we were bushed, it was probably a good idea, so we had a cheeseburger in the PG restaurant. At 14:00, to coincide with the salute back in the UK the captain sounded the ships bell and sounded the ships horn followed by a minutes silence to pay respects to the death of Queen Elizabeth II.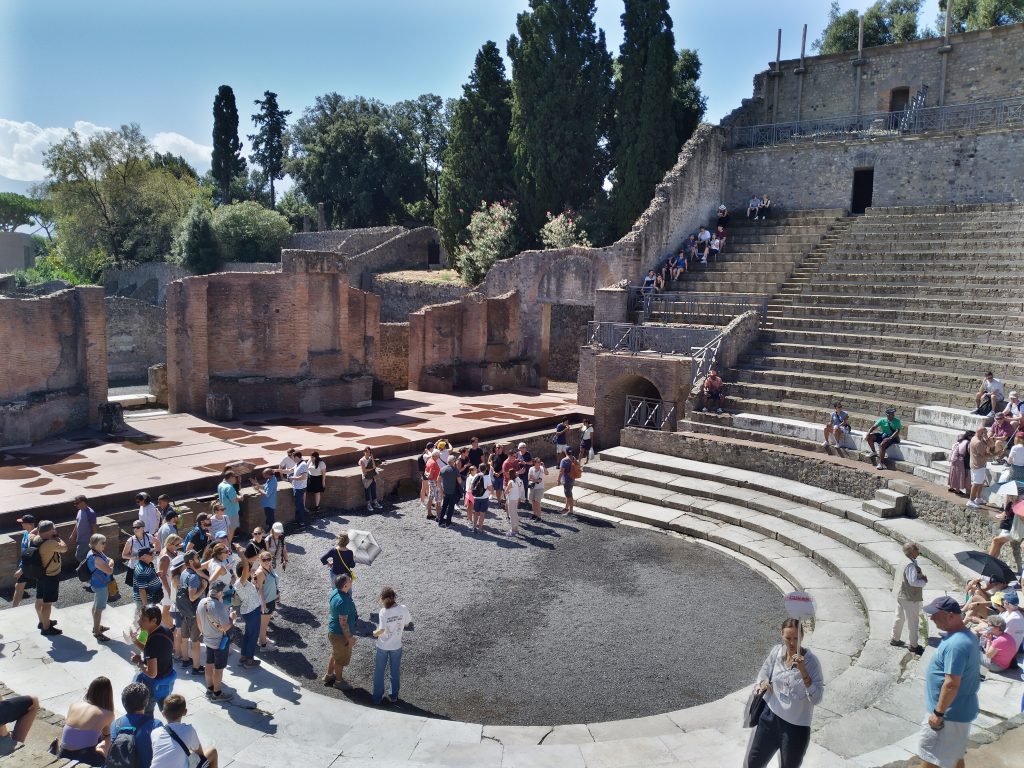 After lunch we headed up to the terrace for a little light sunbathing, I managed to nod off for a while. I can only hope I wasn't snoring, no-one complained to me so I assume not. After that it was back into the Grills lounge for a pre getting ready for dinner cocktail. Jane was back on the Dark & Stormy and the Moscow Mule Delux just to be different I had a Doombar.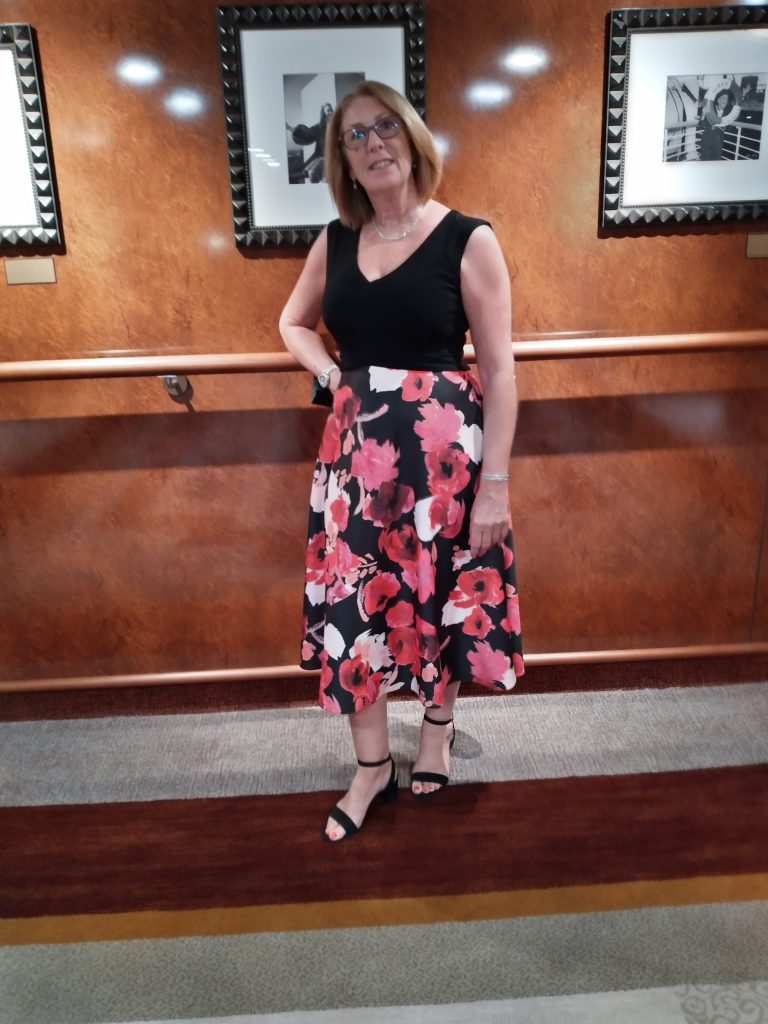 Dinner was very good again with a starter of tempura prawn, which was different from the A La Carte tempura prawn dish. Main was a pork chop, which was so nice I succumbed to Anuraj and his constant feeding by having a second one.