We've nothing planned today so had a lie in before heading up to the PG for a leisurely breakfast. I tried to keep it light with an omelette again, but the pastries looked too nice so succumbed to a cinnamon danish.
We headed back to the stateroom to get some laundry out of the way as today is a quiet day for us. I was tasked with ironing several of Jane's dresses, she's left handed and apparently the fixed ironing boards are difficult to use. I find all ironing boards difficult to use so I'm not sure that washes with me, but anything for an easy life.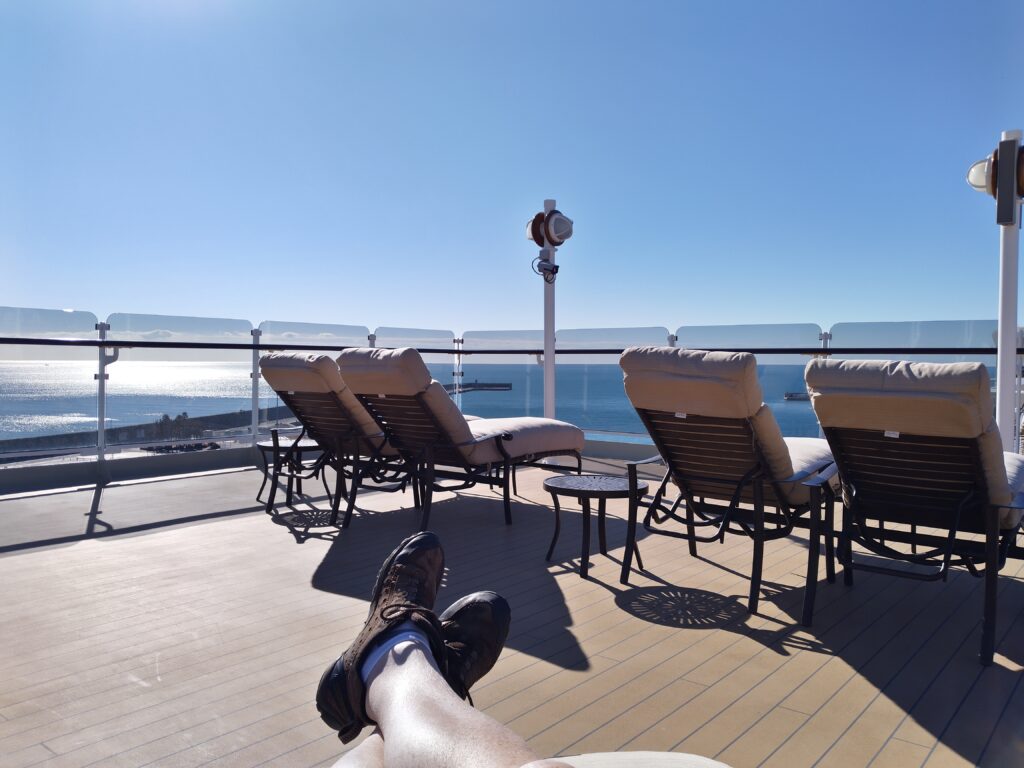 Once that was done I headed up to the Grills Terrace to bag a couple of sun loungers. It's not as chilly today, even out of the sun. I'd even taken my top off, to get some sun, much to the dismay of my fellow travellers. We had a late lunch in PG with the intention of sunning ourselves for an hour after and the heading into Malaga for a walk.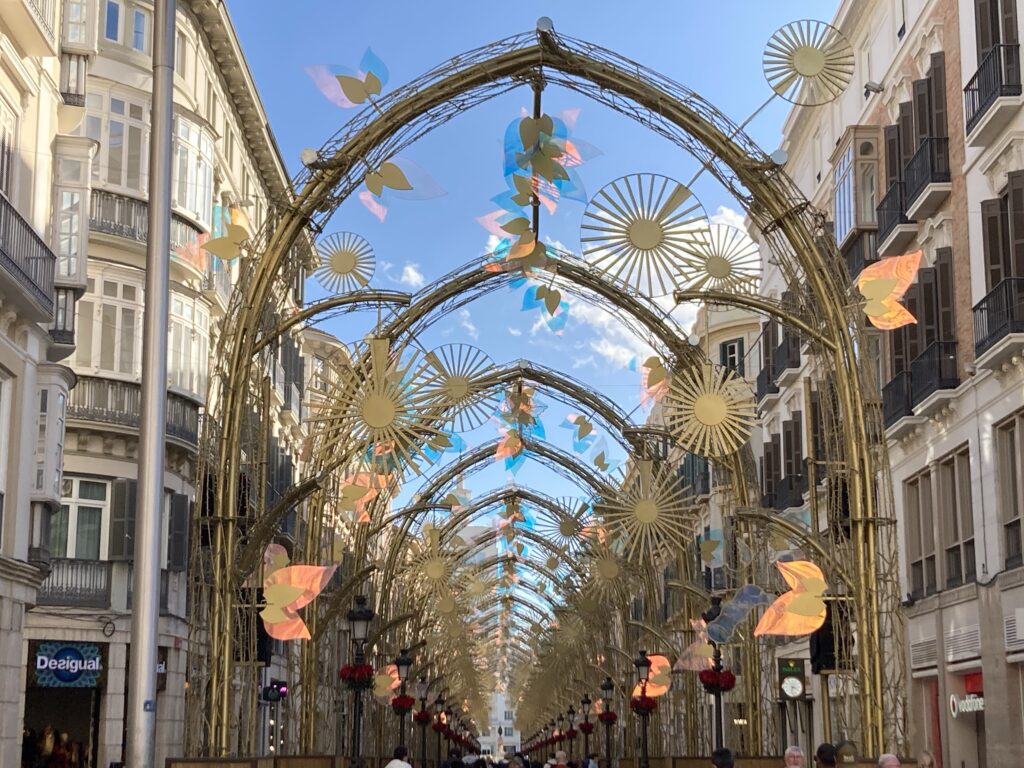 We were out for a couple of hours, just walking around. The shuttle into town seemed very slow, and it also felt uncomfortable, so rather than getting it back, we decided to walk back. It's a very nice walk, with a lovely promenade followed by the beach rather than just an industrial dock side.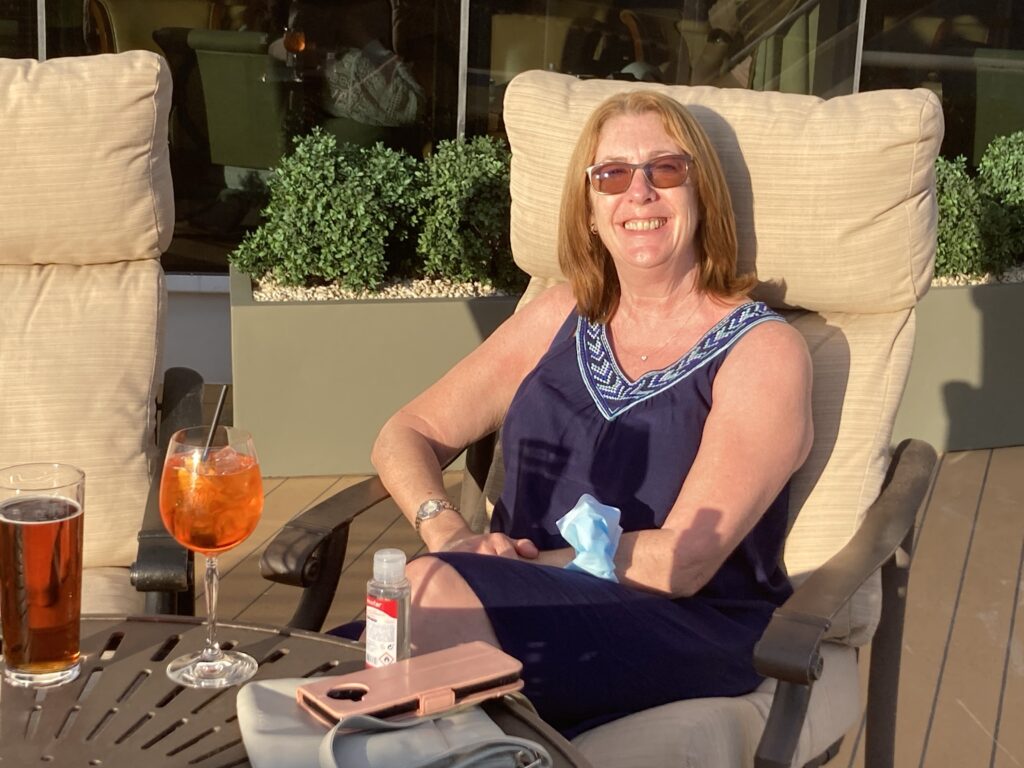 Once back it was Commodore O'clock, so we headed up to the Grills Terrace again where one of the tables were free, so we sat there in the sun. Jane had an Aperol Spritz and surprise, surprise I had an Old Speckled Hen. We were joined by our mad Welsh friend who had spent the day in Mijhas. Jane then changed up her drink to a Margarita.
It was another Smart Attire night, so I didn't have the worry that I can fit into my trousers that I have on Gala nights. Jane explored the new A La Carte menu opting for Chicken breast with a mushroom Ragu and potato rosti. A much better choice than my bacon wrapped pork fillet, which was a little overcooked and dry. Not enough to complain about as the staff would have swapped it out in a blink, but I've had better.
The show was the Fly Rites and as Jane had been very impressed with them on our August Staycation cruise she insisted we attend their show. I'll just say they weren't my cup of tea and leave it at that. Other members of the audience obviously disagreed with my assessment as they were dancing in the aisles.