The rain had abated overnight and we'd both had a better nights sleep with the ship docked overnight in Valencia. We had another walking tour booked ashore with an early start so the alarm was set for 07:30 ready for breakfast at eight. The Dock at Valencia is a bit of a distance from town, I'm not even sure that you're allowed to walk out as a pedestrian, so we had a bit of coach ride to get to the start of our tour, hampered also by some road's being closed for a Marathon.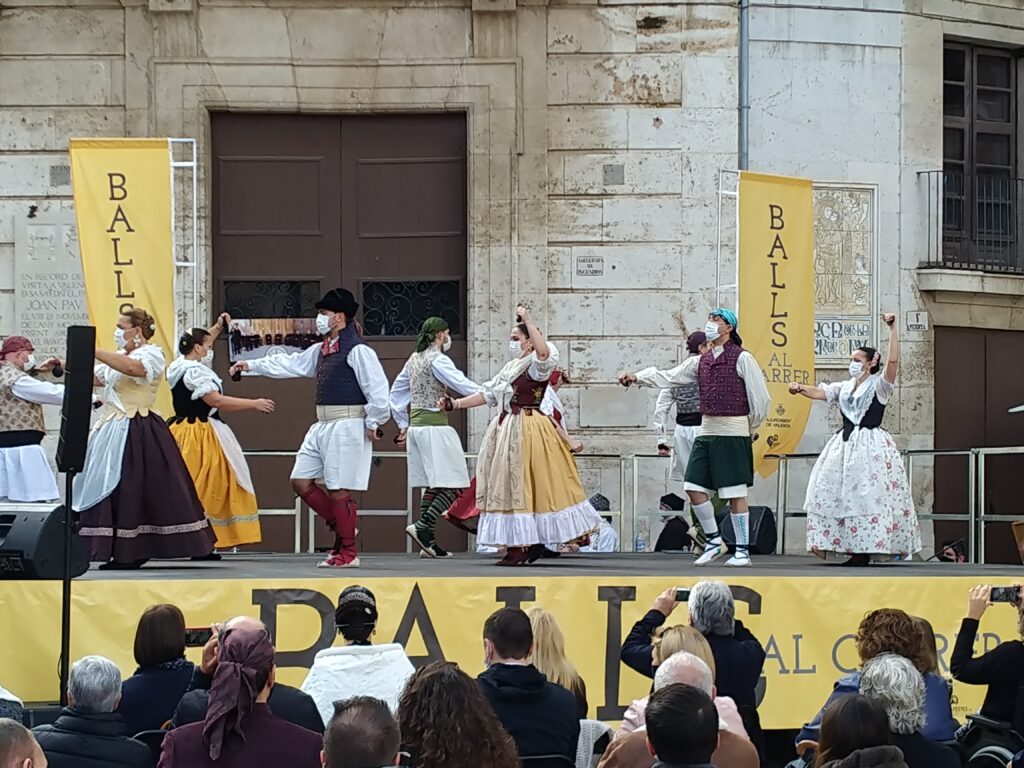 We start the tour just across the river from Torres de Serranos and walked around the centre of Valencia being shown the sights by a very informative guide. Past the Cathedral, multiple bell towers, the central market and the Silk Exchange with its pillars of depravity.
Valencia was very nice, a bit too crowded for Jane to feel comfortable, so rather than going for a womble around town we headed back to the ship for lunch.
After lunch it was sunbathing time for Jane as it was quite nice with a little broken sun, I was rather boring and headed inside to watch the Grand Prix instead.
I was summoned to the Commodore Club for cocktails at 5 where we were joined by one of the ladies from our Lisbon tour. This suited me as Lorna and Jane could chat amongst themselves while I caught up on some reading. A couple of Old Speckled Hens later we headed off to the stateroom to get ready for dinner.
It was rack of lamb tonight so Jane was happy. We've decided that Sachin, our waiter, is a feeder. He came along with a second portion of lamb rack as he knew it was Jane's favourite, and is constantly trying to get me to have two desserts, and I really don't need any encouragement on that front. There was a lot of flambé activity again with Crepes Suzette on offer.