We broke the storm overnight, it was much calmer and although I was woken a couple of times by waves crashing into the bow we slept much better. We are arriving in Valencia ahead of schedule and will be docking at 12:30. They have put on some extra shore excursions for today, but we're not going to bother. The weather looks pretty poor all day, so we may not even go ashore today.
We had a light breakfast before heading down to the theatre for today's insights lectures. First off was Dave Mallinder speaking on the life of Sammy Davies jnr. Jane joined me for this one again as she likes a bit of pop music. The second one was Dr Sheona Urquhart with a fluffy lecture covering the mythical side of cosmology.

After that I headed back to the stateroom to meet up with Jane before lunch. We were arriving into port, as I got there, so we're back with a phone signal, this allowed me to catch up with work and do some geeky housekeeping.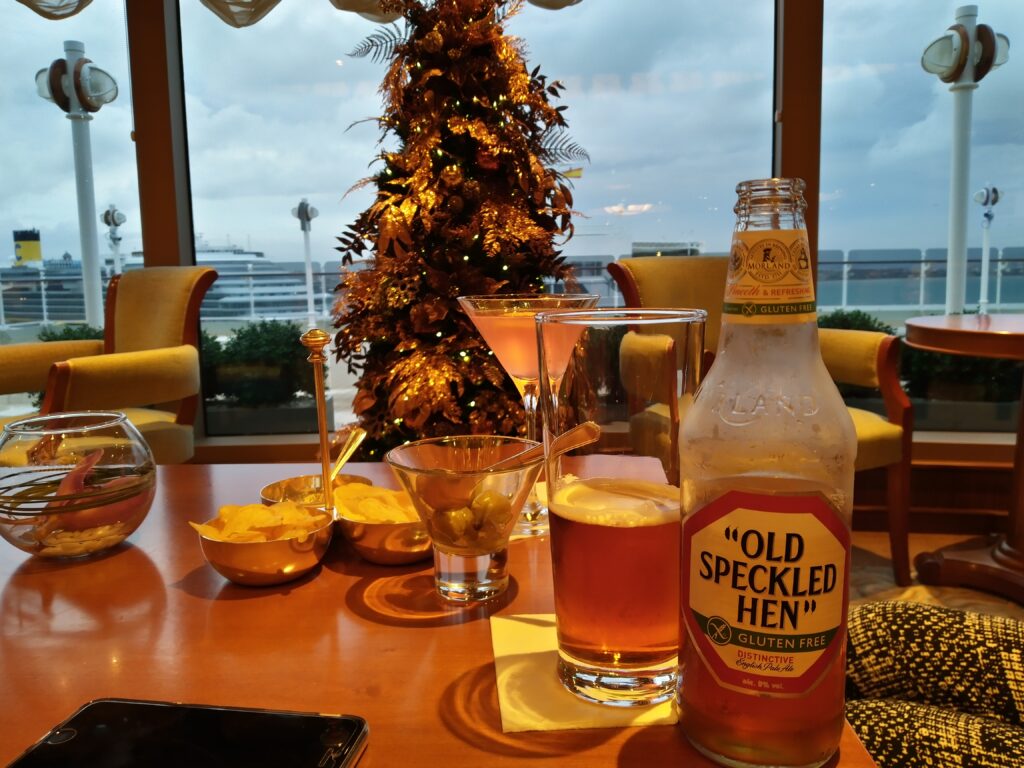 It was pasta for lunch, so we both opted for the Carbonara, I had spicy crab cakes as a starter and custard tart for dessert. We went back to the stateroom to watch Chelsea's demolition of Leicester. Jane rapidly got bored by this, so we went up to the Garden Lounge for the quiz, even though our quizmates we're off on a tour. We didn't win, but we didn't disgrace ourself with 15/20.
After that we went to the Grills Lounge for Commodore O'clock where Jane met up with a lady who we'd met while on our Lisbon trip so had a good gossip with her.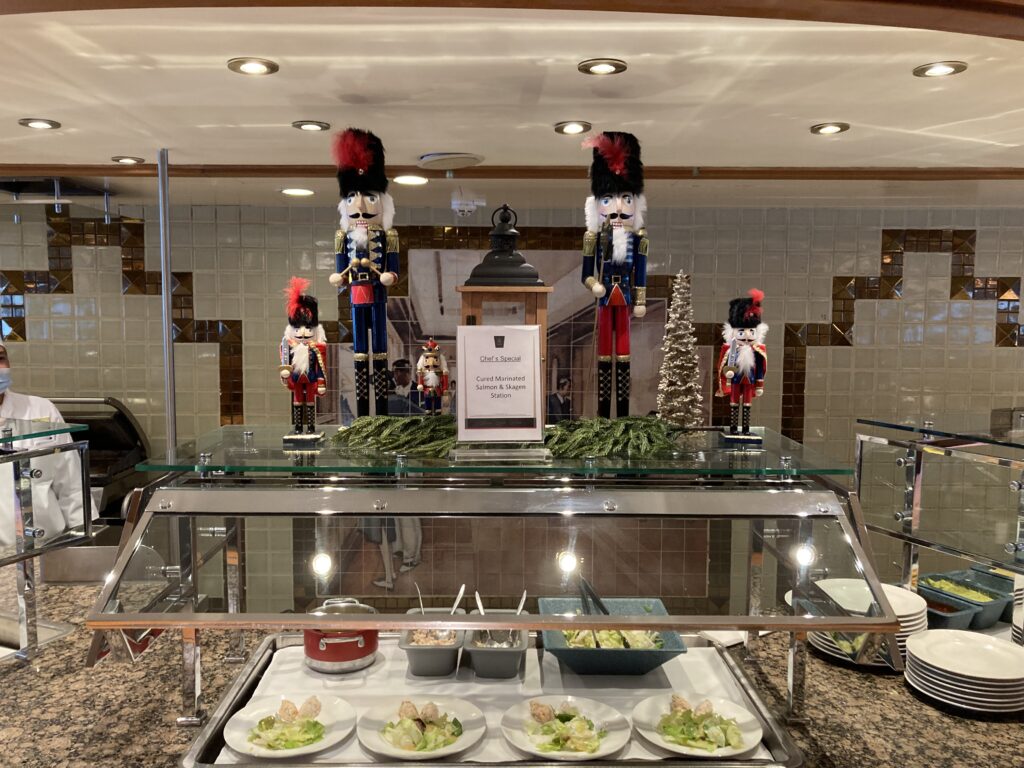 It was our second Gala night, Red & Gold, for which I was prepared with a themed bow tie and cummerbund, but Jane was relying on getting some accessories for her black gown in either Cadiz but missing the first and the constant rain meant we weren't going into town, so Jane was off theme. She still looked wonderful and it didn't detract from an excellent dinner. The head waiter was showing off his skills again, this time flambéing cherries for the baked Alaska. We took our first trip to the theatre after dinner to see the singers Forever Tenors.