First things first, I headed into New Milton for my cruise haircut and to get some last minute toiletries, this was more of a time waster to allay the pre Covid test nerves than needing anything. Eleven AM arrived soon enough and it was time to leave Jane's dad's for the drive in to Southampton and Dock Gate 10 for the Covid tests. 
The queues at the Mayflower test centre were non existent and after showing our passports and Covid vaccination documentation plus confirming our names, DOB and mobile numbers it was swab up the nose time and headed off to Dock Gate 4 and Ocean Terminal to drop off the car and bags.
We we're pinged by text that we were Negative just after arriving and proceeded quickly through check-in only to find that the ship wasn't quite ready. We ended up waiting about 30 minutes before being ushered through security and arriving on board.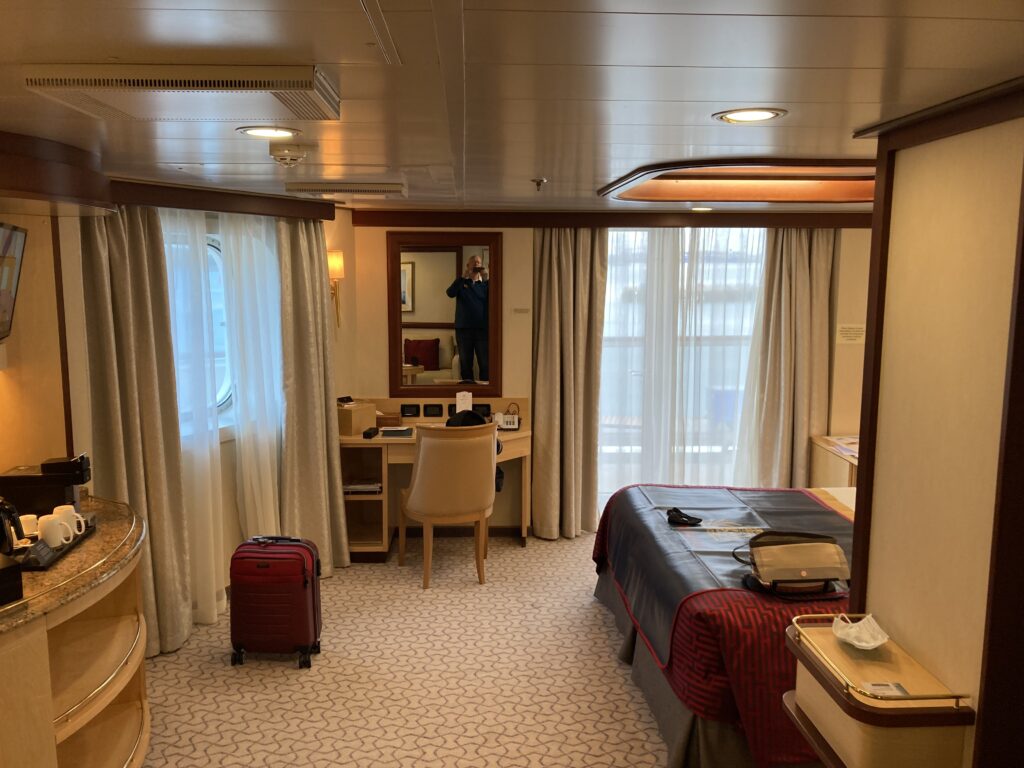 Even though it's only a couple of months since our last cruise it was very nice to be back aboard the Queen Elizabeth. 
We're taking our first cruise in the Princess Grill this time, so I was very excited to see how much nicer a Grills cabin is over Britannia Balcony. I wasn't disappointed, cabin 5001  is huge, and we are welcomed with a bottle of Pol Acker, 4 chocolate truffles and a couple of bottles of Hilton still water, this last addition was very pleasing for Jane as she'd forgotten her water. 
While we waited for our bags to arrive we decided to head up to the Concierge desk to check on our wine package and sort out some missing, shareholders OBC which had disappeared off my booking.
Then we headed off to the PG restaurant for lunch. We have a table for two this time as we aren't sure how or if a larger table would work in the Grills and in these Covid times. It was also nice to meet with Karen an Sachin who will be looking after us for all of our cruise. The quality of lunch was no different from Britannia and was excellent as usual.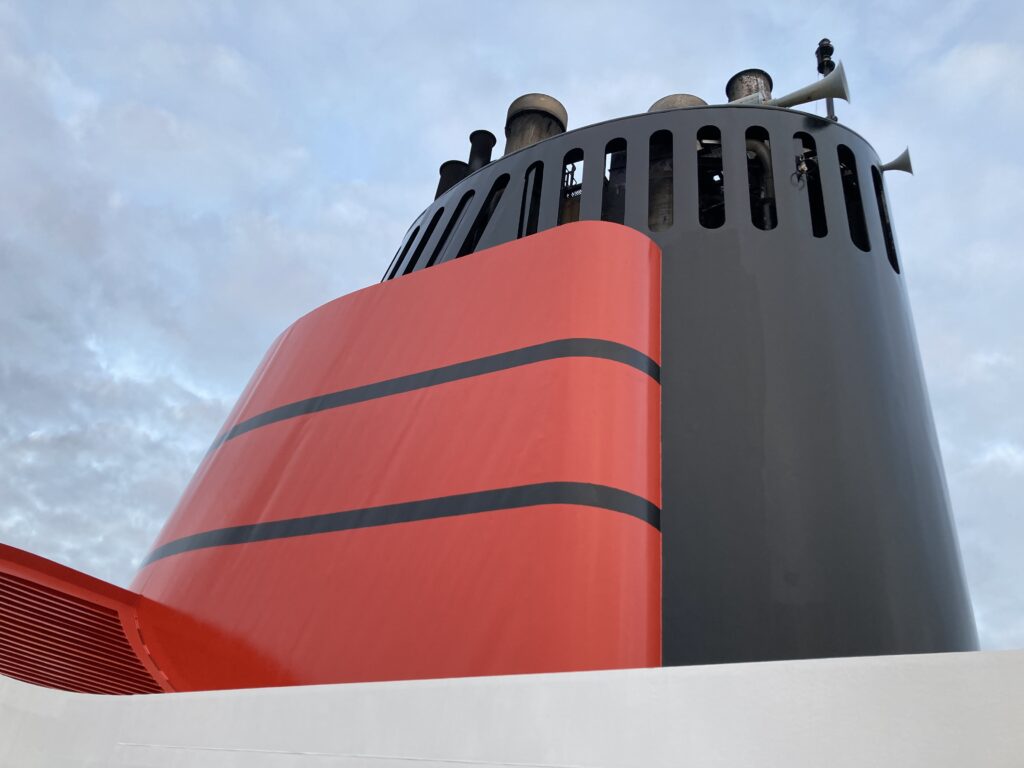 After lunch it was back to the room where our bags were waiting. I'm assuming that Jane has "Tardis" bags because it's taken her three times as long to unpack than it took me, for the same number of suitcases and one fewer suit/dress carriers!
After a quick detour back up to the concierge desk to try and sort out our missing shareholder credit, we headed down to the Commodore Club for a livener. Jane started with a QE2 followed by a Cosmopolitan and I had an Old Speckled Hen as it promised to be gluten free with the possibility of a decent night's sleep, time will tell. 
After our evening drinks we headed back to the stateroom for a shower and to get changed for dinner. I'm not sure how tall people are at Cunard Towers, but I'm unlikely to get my chest wet in the shower, never mind being able to wash my hair, or what's left of it. I opted for a bath instead. 
Dinner in PG was all that I expected, we started with a muse bouchée of tuna tartare, followed by ham hock terrine and New York Strip au poivre for main. I had cheesecake for dessert while Jane attacked the cheese trolley with gusto, so much so I had to help her out.