Wednesday 25th August
The Captain is back in my bad books, no sun again on my balcony this morning. I can only assume her cabin is on the starboard side of the ship. There's another round of insights lectures this morning starting with Dr Helen Doe and SS Great Britain. This is followed by Philip Price talking about scary monsters from the deep oceans. Finally John Maclean will take us to the stars with his talk on the Constellations.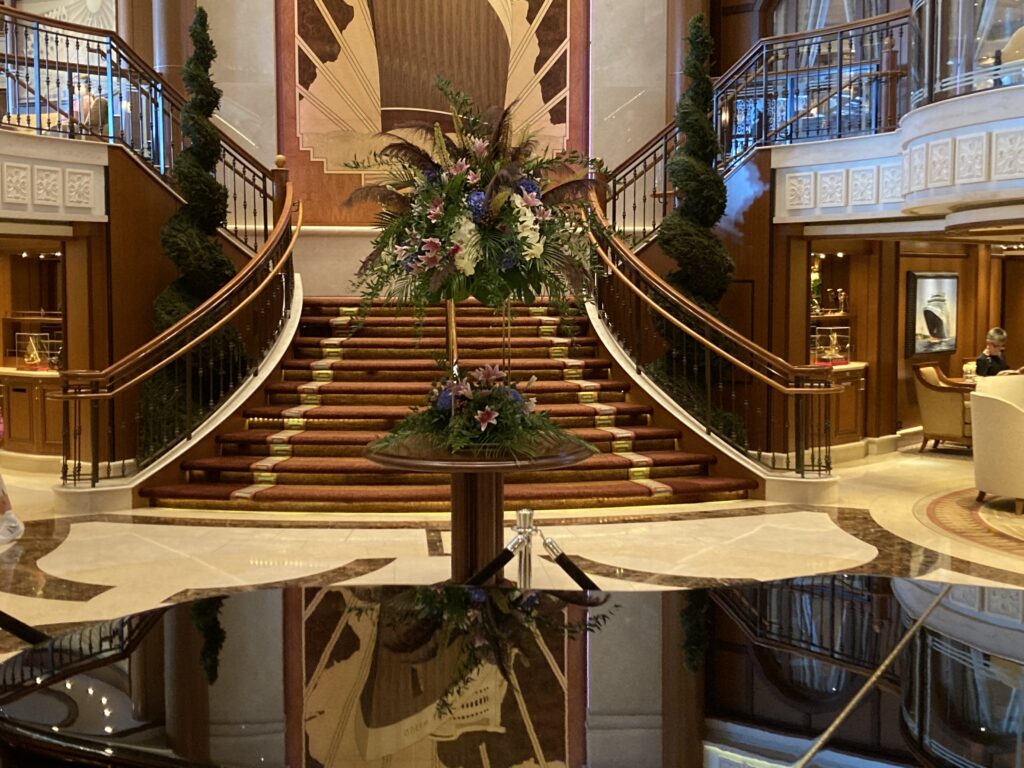 Jane missed breakfast in the MDR opting instead for room service. She wants to be sure of getting a sunbed and I shall hunt her down once the first lecture is over. I notice there was a notice in the DP reminding guests that sunbeds mustn't be reserved and any personal effects left on them will be remover to the pursers office for collection. I assume this will make no difference until they actually act on it.
I found her shivering by the Lido pool on deck 9, it's warm enough, but there's a strongish breeze, 20+ knots so I wasn't inclined to hang around. I arranged to meet her for lunch after my third lecture and headed back inside and the warmth of a coffee in Café Carinthia. Cakes here seem to be a bit hit and miss, pastries are available pre 11:30 but I'm more interested in the wonderful strawberry tarts that were previously on offer. I've yet to find them.
Lunch was served in Britannia with a very nice Philly Cheese Steak sandwich. After which we went to have a look at our balcony and by some miracle it was in the sun, lovely and warm as we were sheltered from the breeze. We headed back up to the Garden Lounge for Trivia, a more difficult one today with 15 points taking the prize. We managed 12, I put the low score down to a pod of Harbour Dolphins appearing on the starboard side of the ship. Looking down from deck 9 offered a brilliant view of them swimming beneath the waves.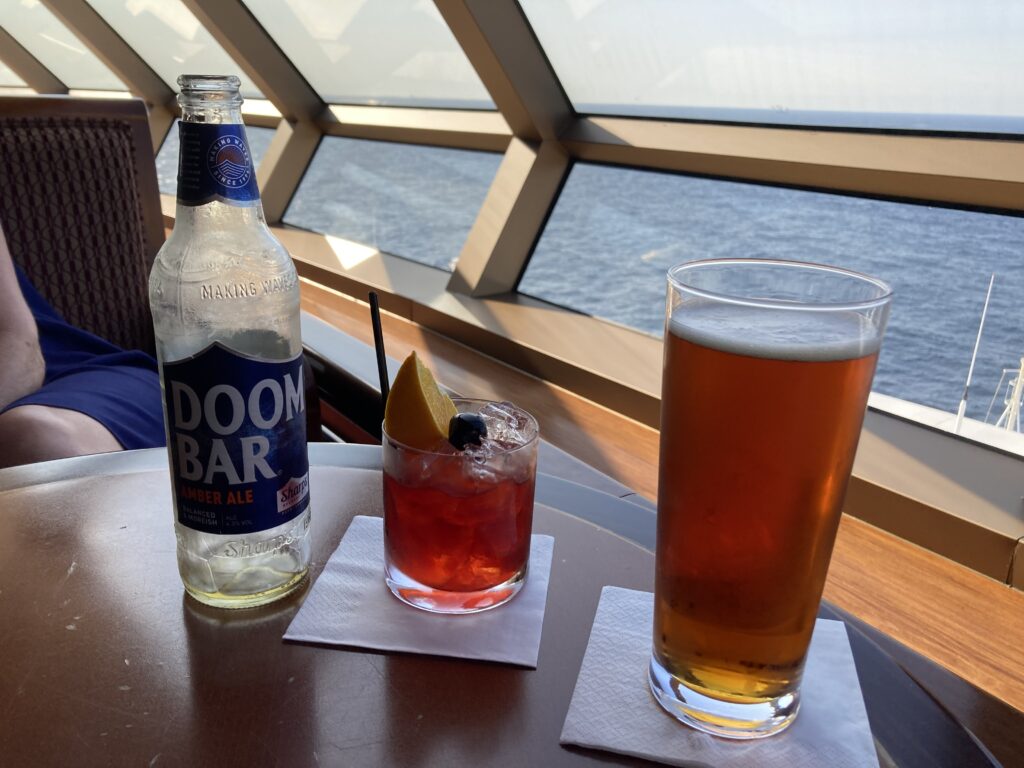 Commodore o'clock came and went with Jane ordering a QE2 for herself and a Doombar for me.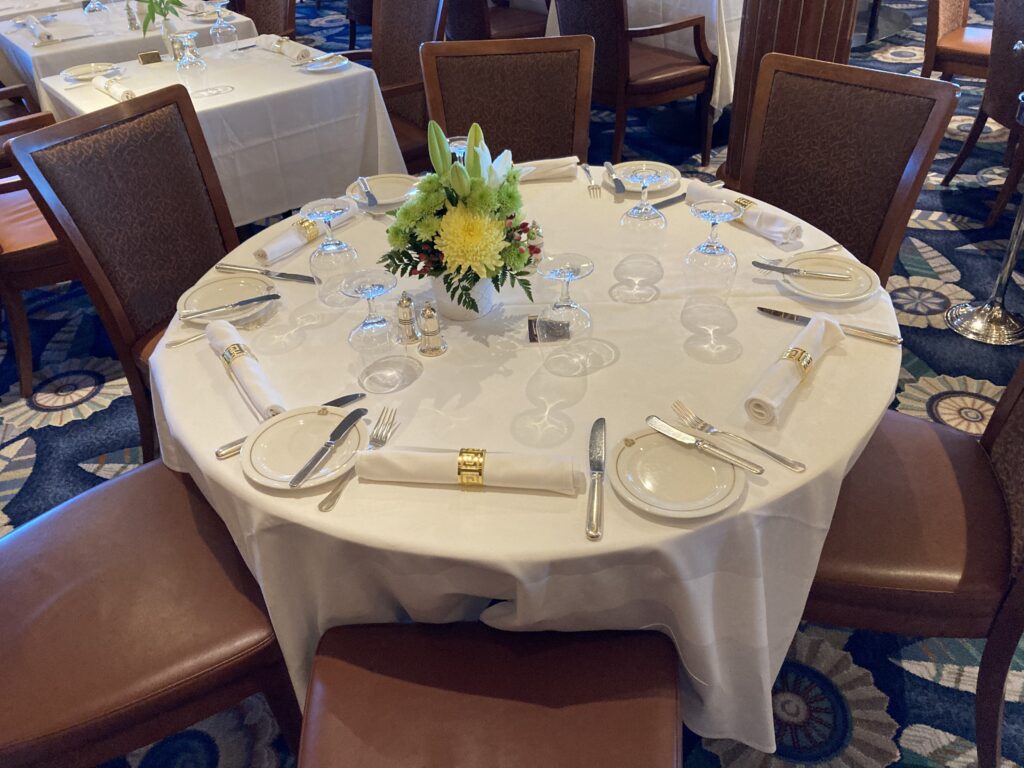 It was the final formal night of the cruise and disappointingly, in these post Covid times, the chef's parade didn't take place. We had the usual Surf and Turf and Baked Alaska on the menu. How they can call it baked Alaska, when it's never seen the inside of an oven is beyond me? I gave it a miss opting for cinnamon rice pudding, small but perfectly formed.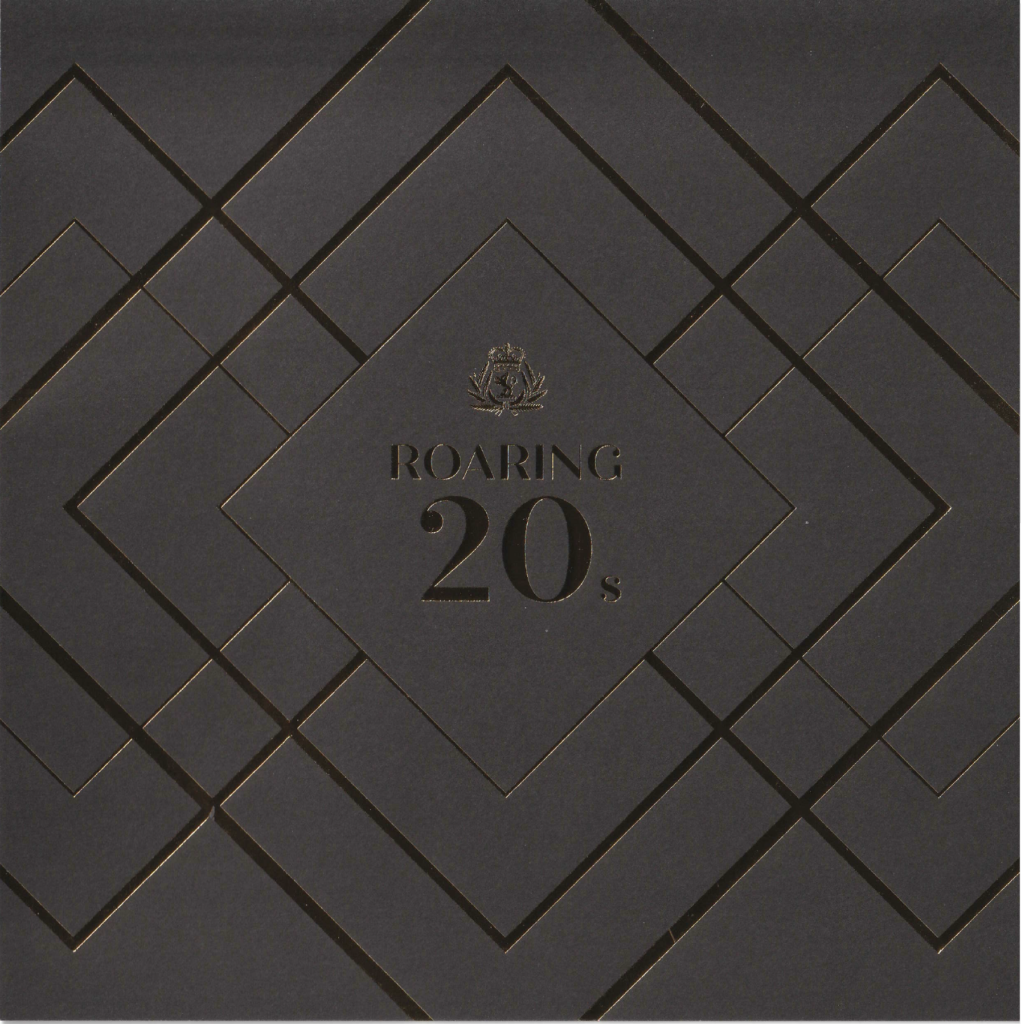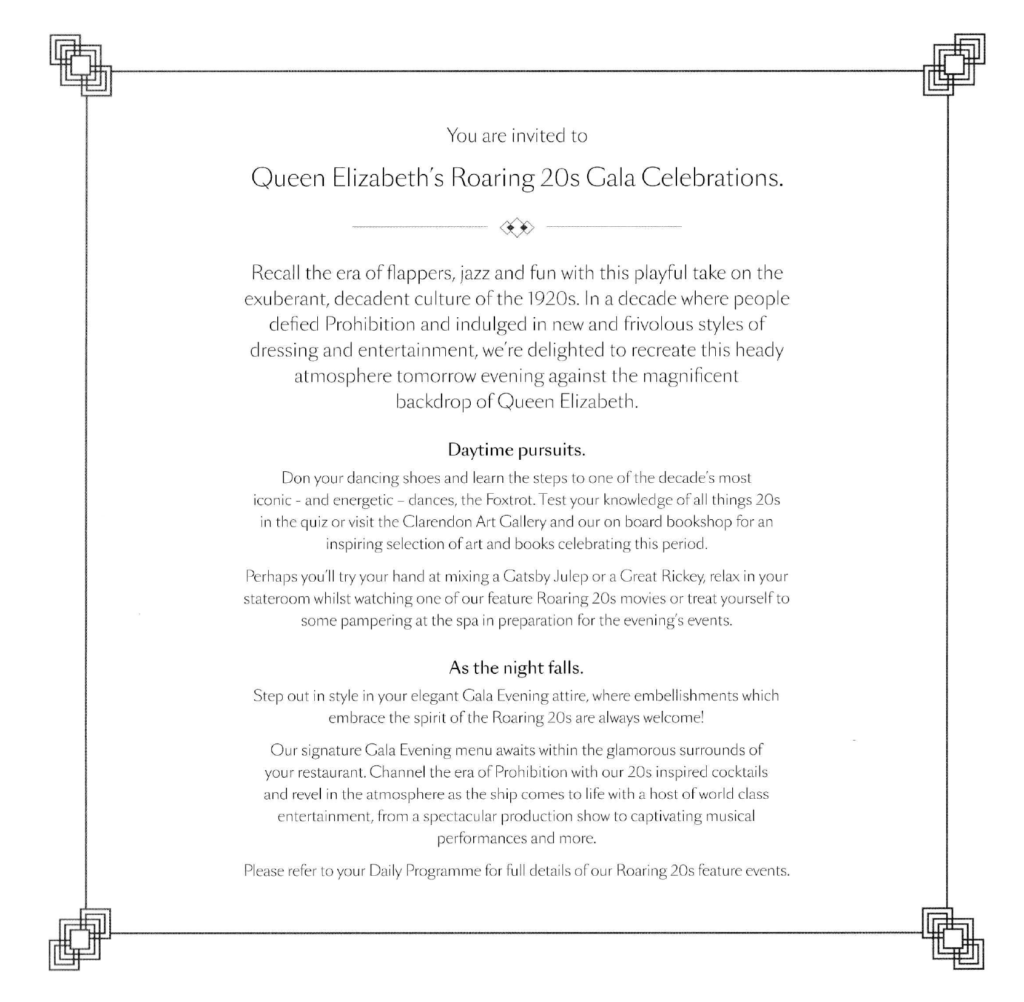 We had decided that we should see at least one show in the theatre and Jane had read good things about "Top Hat". The Royal Court Theatre company had obviously put the lockdown time to good use as the dancing and singing was very slick and as good as I've seen. The story itself was, as expected, pretty cliched but enjoyable.