Tuesday 24th Aug
Yay! The Captain is back in my good books, this morning we have the sun on our balcony, we're steaming south again this morning following yesterday's reacetrack pattern off the French coast.
My day is mapped out as usual, three insight lectures interspersed with hunting down a sunbathing Jane. Followed by Lunch then chilling before becoming competitive at the Trivia Quiz.
The first lecture is John Maclean and the risk of asteroids hitting earth. With a lot of fuss when his sound effects weren't working.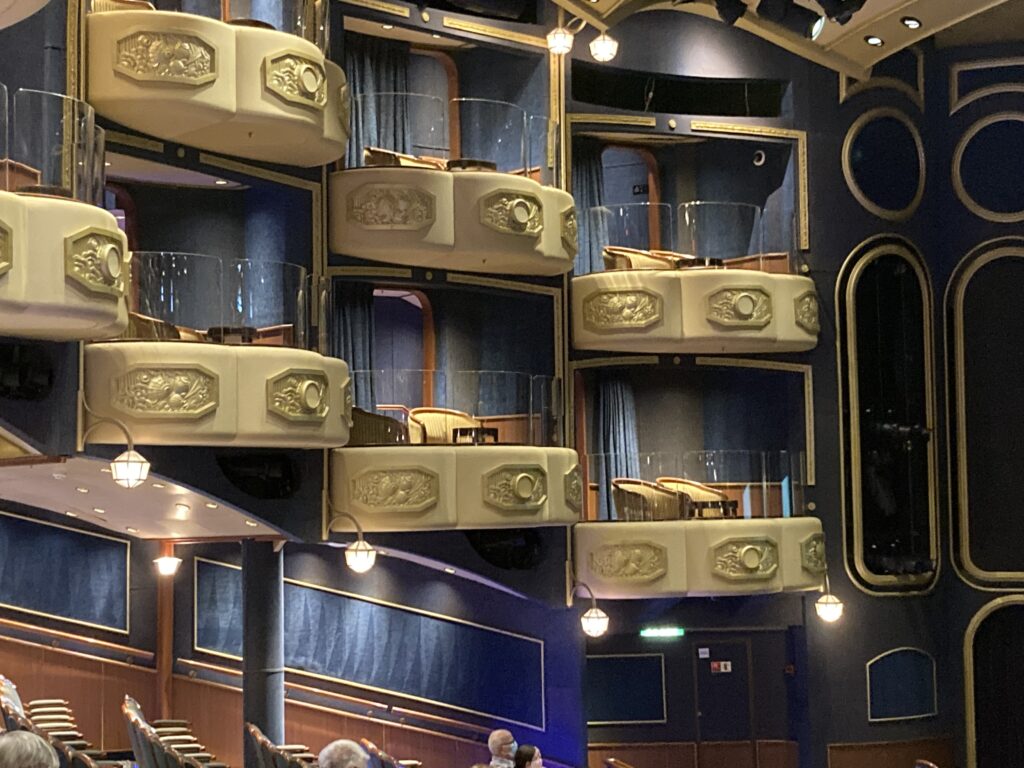 After this I popped up to the pool area to see if I could find Jane. She had managed to bag a bed, but only because she was there before 9am. One row of 16 sunbeds, we're occupied by 2 people, the other 14 strewn with towels and personal belongings but no sunbathers. She was livid again about this. On my way to my next lecture I went to the Pursers office to complain and ask if their policy of not reserving sunbeds was still in force. It is and they will be reminding the pool stewards to enforce it. Time will tell.
The headline insights lecture for this cruise is Prof Turi E King, about cracking the DNA puzzle in identifying Richard III. Deservingly so, she was an excellent speaker, witty, interesting and informative.
The last of my lectures this morning is Dr Helen Doe's talk on Brunel's Great Western, the first Atlantic liner.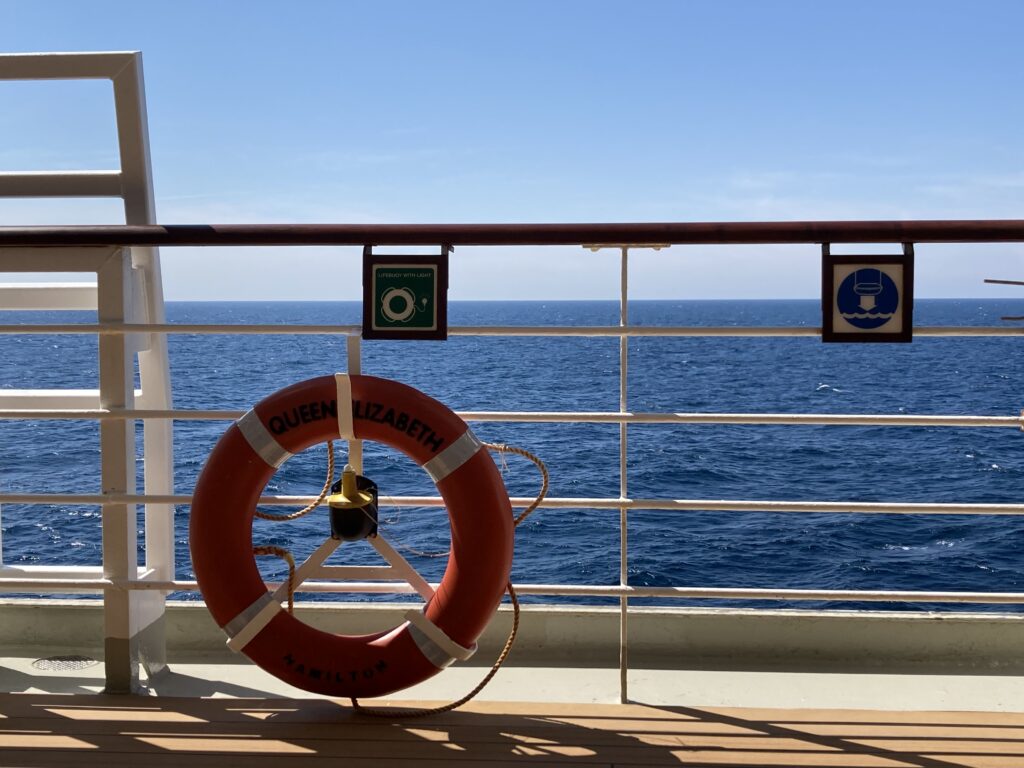 A pub lunch beckoned, I'd arranged to meet the others in the Golden Lion after Helen Doe's lecture. They'd bagged a table so we sat and chatted over fish and chips and sticky toffee pudding.
John and Bess went back up top while Jane and myself retired to the steamers on deck 3 to regain our strength in preparation for trivia at 16:15. We were no more or less successful today, 18/23. I only changed one of John's answers, but he had got that one wrong.
A quick sortie to the Commodore club for our regular cocktail saw Jane have a Margarita which she wasn't too impressed with, unusually, she found it "watery" boring old me stuck with a pint Doombar. The oldies both had a cappuccino which according to Bess are the best on the ship.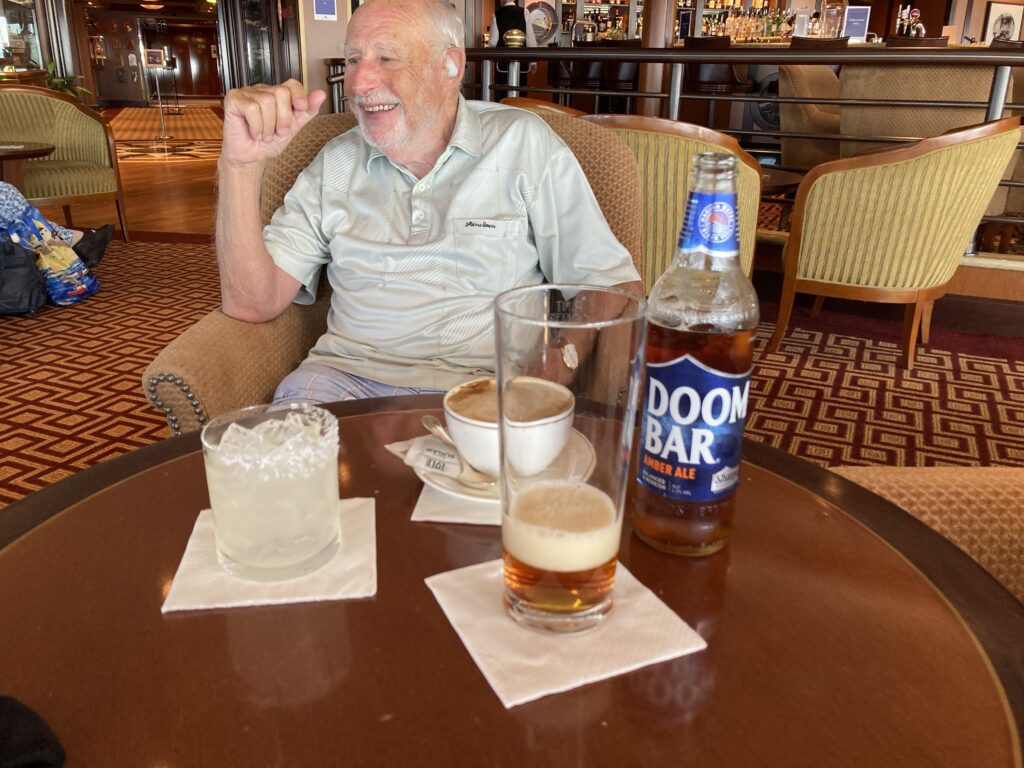 Jane was very excited about dinner as it was lamb again, cutlets this time. I had veal parmigiana with some of the nicest polenta that I've ever had it's not difficult as polenta is probably the most boring accompaniment going but this was livened up with a Parmesan crust.
The service was faultless for this meal, the downside of which was we'd finish 40 minutes before the show was about to start. We decided to give it a miss and left it to John and Bess to report back on it tomorrow.