Monday 23rd Aug
I was supposed to be Billy-No-Mates again at breakfast as Jane fancied a lie in, but I made such a racket getting ready she decided she would join me. The queue for the Britannia was quite long again, so it took a few minutes to be seated, coincidentally at the same table we'd had the previous evening. I finished breakfast in time for my first lecture at 09:00. It wasn't a cheery one, Philip Price talking on Global Warming, he was enthusiastic though, and delivered it with gusto even when the PA announcements for the crew drills kept cutting him off and resetting his slide show.
After that I went in search of Jane who had gone to sun herself on the upper decks. I found her near where we had sunbathed yesterday. She wasn't happy as there seems to be a lot of reserving sun beds going on, with many left with a book or sunhat on them. She did manage to find one though and was listening to music when I arrived. I hung around until it was time for my second lecture – John Maclean's talk on ET.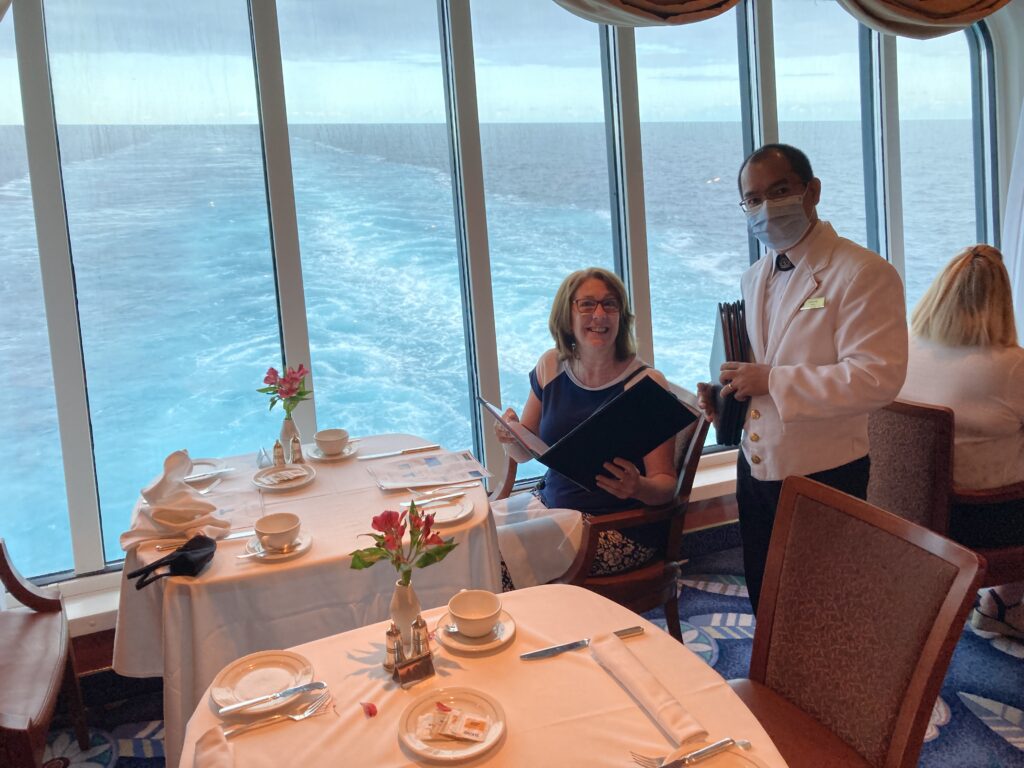 I met Jane in the Golden Lion after that with the intention of eating there, but John was up in the Lido Grill, so we decided to get a burger there instead. To be honest I should have eaten in the Golden Lion, the burger was nice, but it only came with a few curly fries and no sides.
After lunch I went back to the stateroom to sit on our balcony only to find we'd changed direction again and our balcony was in the shade yet again. I need to have a word with the captain about this as it's a waste of our huge balcony.
Paul Garthwaite gave his second lecture on the History of the guitar in the Queens Room. Then it was time for the quiz in the Garden Lounge – I mistakenly changed two of John's answers assuming he knew nothing! How wrong was I, we would have won had I not done that.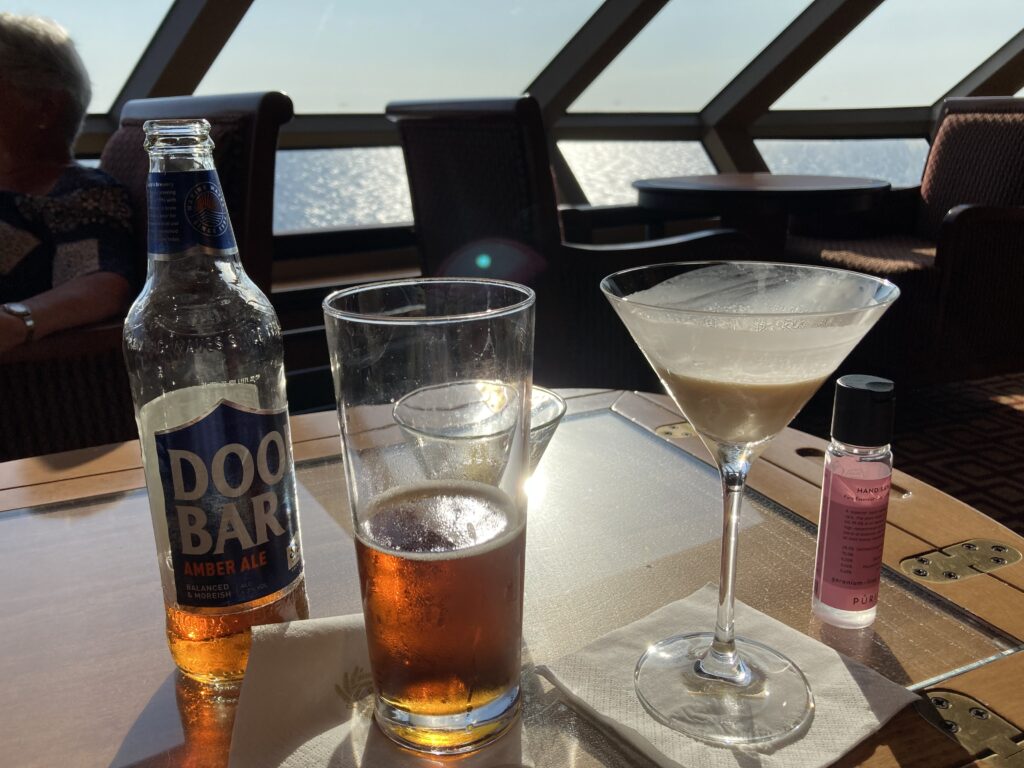 For Commodore O'clock Jane and John both had Brandy Alexanders while I, a creature of habit had a Doombar.
Tonight is another non-formal night. While waiting for John an Bess to arrive for dinner I was thinking there doesn't seem to be quite so many sartorial car crashes and then a chap walks out of the elevator wearing too short grey slacks, blue Sketchers and no socks. The straining short sleeved shirt didn't help his look either.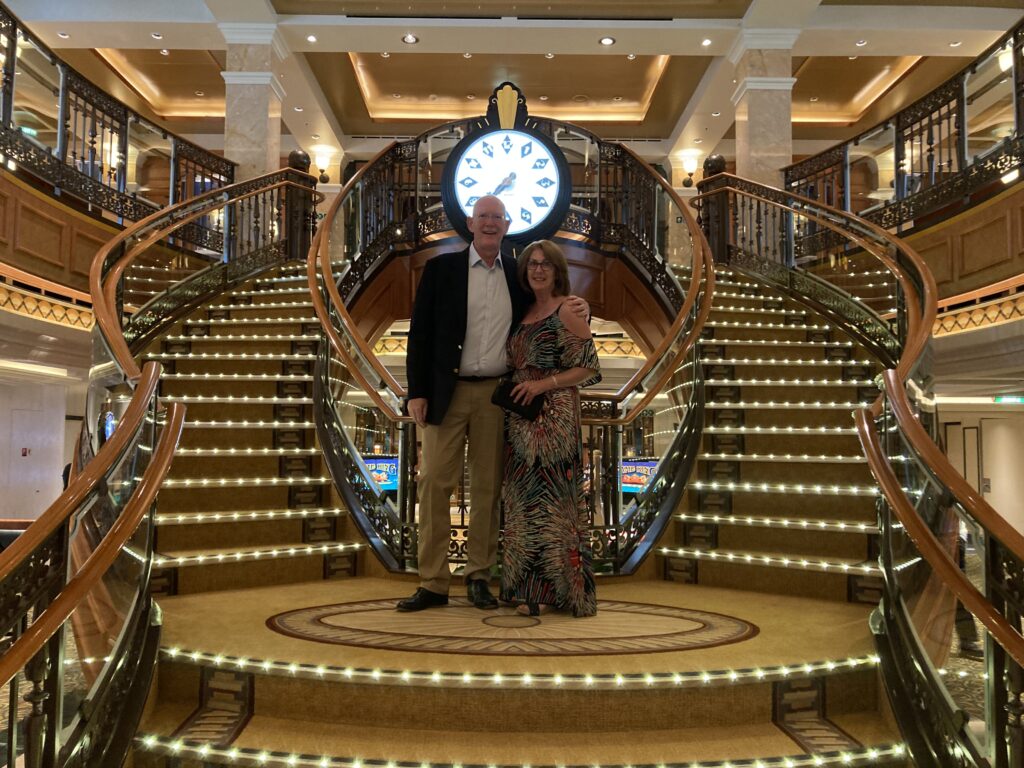 We were ushered to a six seater near the rear windows tonight, a new waiters station for us. The food, as always, was excellent. The service not so much, long waits between soup and main, and no offer of coffee or petit fours at the end of the meal. Tonight's sommelier was better though, retrieving our partially finished bottles quickly. Jane was very happy as lamb was back on the menu and I had a seafood linguine. Bess and John went to the show while us boring youngsters went off to bed.