Sun 22nd Aug
I'm joined by Jane for breakfast in the MDR this morning, an honour indeed. The process for breakfast is unchanged apart from no table sharing, but the distance between pairs is pretty much unchanged from previous cruises so a bit pointless. The breakfast was excellent, I had smoked haddock and poached eggs in a pretence of being healthy, but it's only a pretence given how much I'm eating the rest of the time.
The sun hasn't quite arrived yet, but the Southern horizon is looking promising as we steam further into the Bay of Biscay.
After a quick maskless walk around deck threes headed to the Queens room as Jane wanted to see the Zumba class in action. Looked a bit energetic so I'm not sure if she's up for it tomorrow.
After hopping back to the room we headed to deck 10 to find somewhere in the sun. Even with a half full ship, sun beds are at a premium but we found a pair on the Yacht Club roof. There was a little excitement when the Bridge announced a large pod of dolphins on the starboard side. I never saw them, but they are slippery blighters and hid when I was looking.
The sun is patchy but nice and warm when it's out, according to the Captain on her 12:00 briefing tomorrow will be better.
My insightful lectures today are inconvenient @ 12:30 and 14:00 so we went to the early one with Philip Price about mating habits of sharks and whales in the Hebrides
We had a rush to get to the Britannia for lunch, before heading back to the Theatre for the next speaker. I'm glad we did as it was really nice with fish and  chips and a dessert of sticky toffee pudding. I lost a pea, but was unable to find it, hopefully it won't cause too trouble for the waiting staff.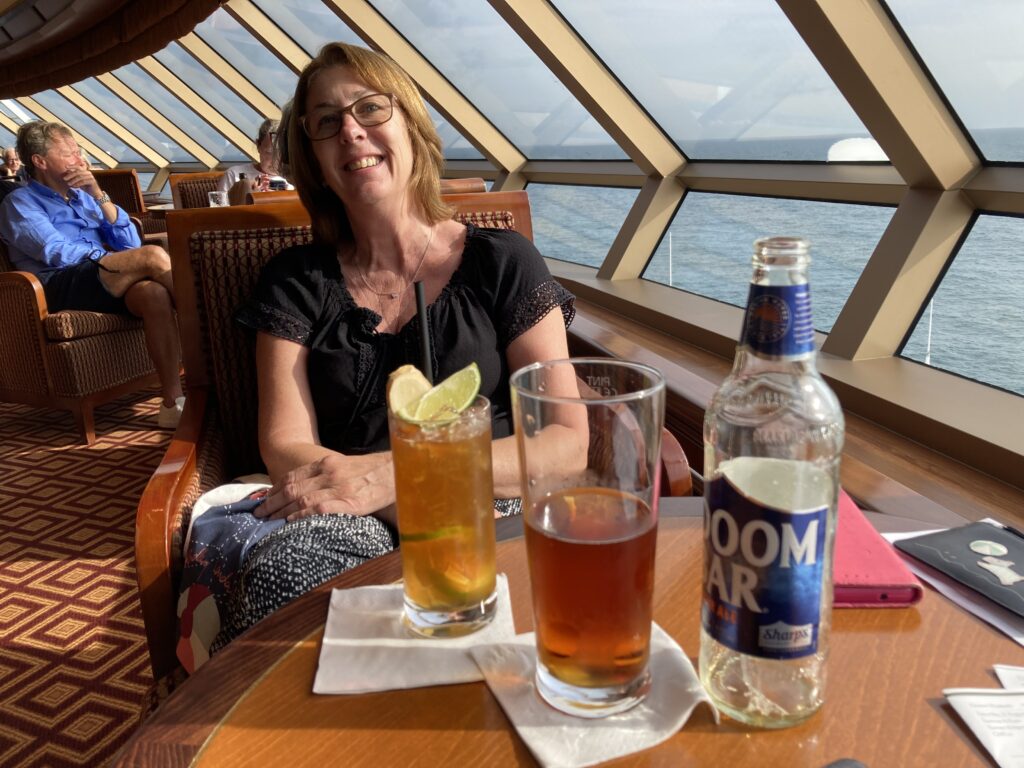 The lecture was about the Minchelcombe Meteorite. Once that was over Jane headed off to the top deck to find a sun bed and I went to deck 3 for a steamer where I could read. We had arranged to meet John and Bess for the trivia quiz in the Garden Lounge. We found today's a little more difficult 15/20. We didn't win but it took us nicely to Commodore O'clock. Ichigo Daiquiri and my usual Doombar.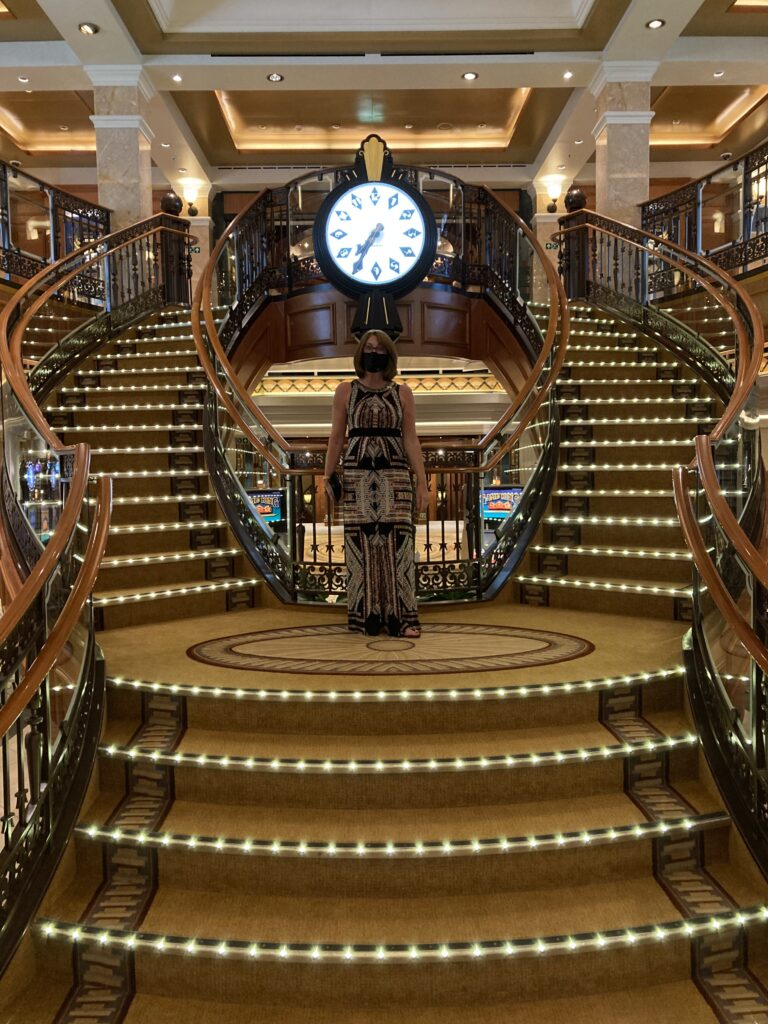 It was non-formal again tonight for dinner, so there were plenty of polos and short sleeved shirts in evidence, although the vast majority were in jackets. Dinner was excellent yet again, it's nice to see the standards there haven't slipped. I started with a salt beef hash and poached egg. When I attacked the egg with my knife, yolk fountained all over Jane, needless to say she was less than impressed. That we had suckling pig that melted in the mouth, followed by a really rich cheesecake.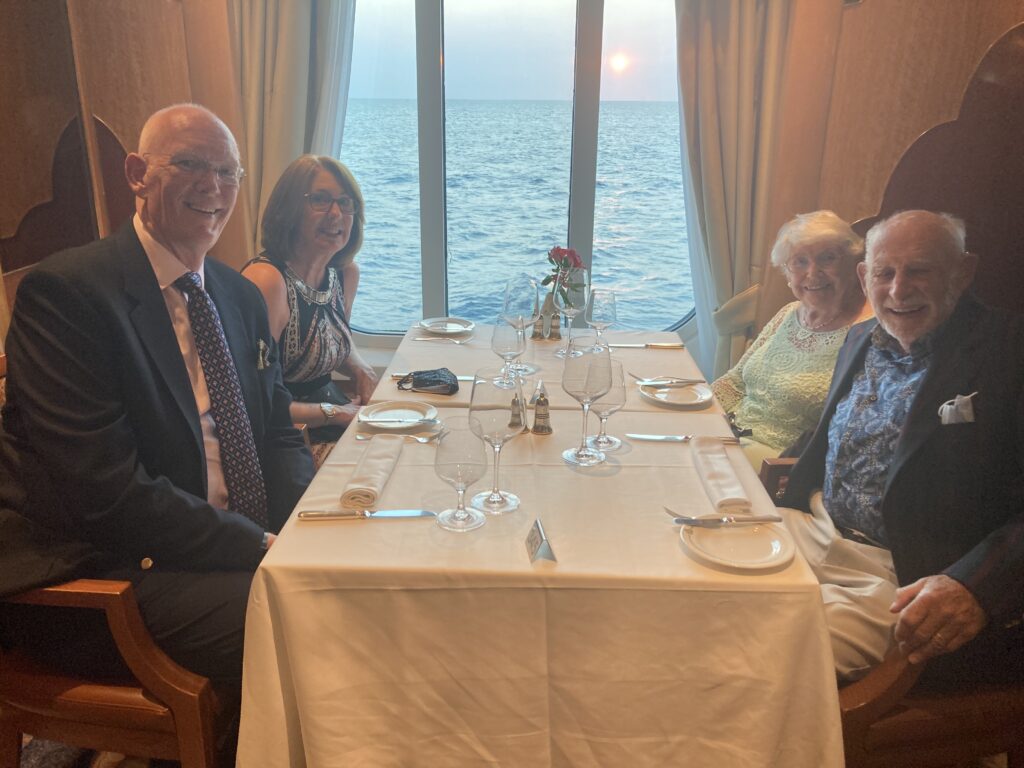 Jane, John and Bess went to watch the comedian in the theatre and quite enjoyed that, but I was tired so headed up to bed instead.