Embarkation and Our First Evening
Friday 20th Aug
We set off at 09:30 for a leisurely drive down to Southampton where we'd booked lunch in a pie and mash shop. It all started really well with light traffic all the way to the M25. It didn't take long to change, by the time we reached Leatherhead it was stop start, nose to tail and didn't get any better until we pulled off onto the A33 into Southampton. Lunch, late but excellent, once eaten, we headed off to the Mayflower to be tested.
The entrance to this was on West Bay Road and not at the Mayflower Cruise Terminal. The process was simple enough, check your Covid certificate details against your passport. Check phone details once done take a swab and send you on your way to Dock gate 4 and Ocean Terminal. We received a text confirming your phone number. Once we'd handed the car over to CPS, it was time to drop our suitcases off and head into the terminal. As we walked in we got a ping with the welcome news we were both negative. Everything else went like clockwork, we were ushered into the priority line, but there was no real need as it was quiet, did the rest of the paperwork and we were in our cabin 45 minutes after arriving at the Covid test centre.
It's masks everywhere outside the cabin so far.
While we waited for our bags to arrive we popped down to the Royal Court Theatre to register for the Muster. This just involved scanning our boarding cards.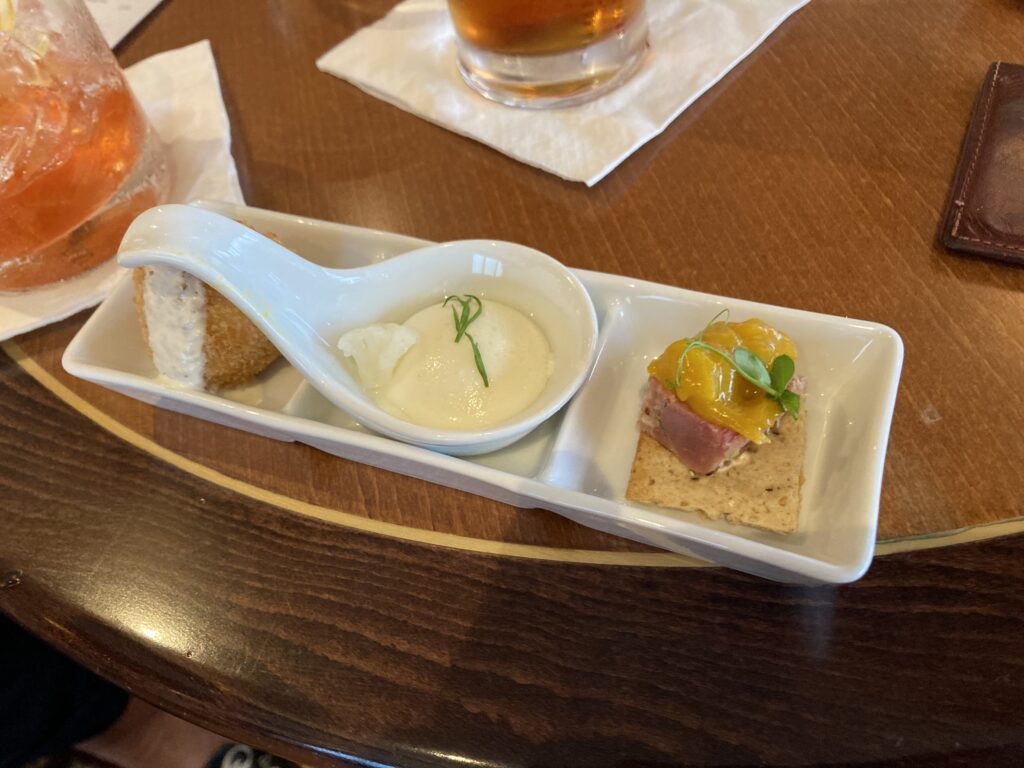 We arranged to meet John and Bess in the Commodore Club at 5pm not realising the Sailaway was happening at 16:45. We had a couple of drinks there organising our evening before heading back to the room to finish unpacking. I had Doombar and Jane started the cruise with a QE cocktail.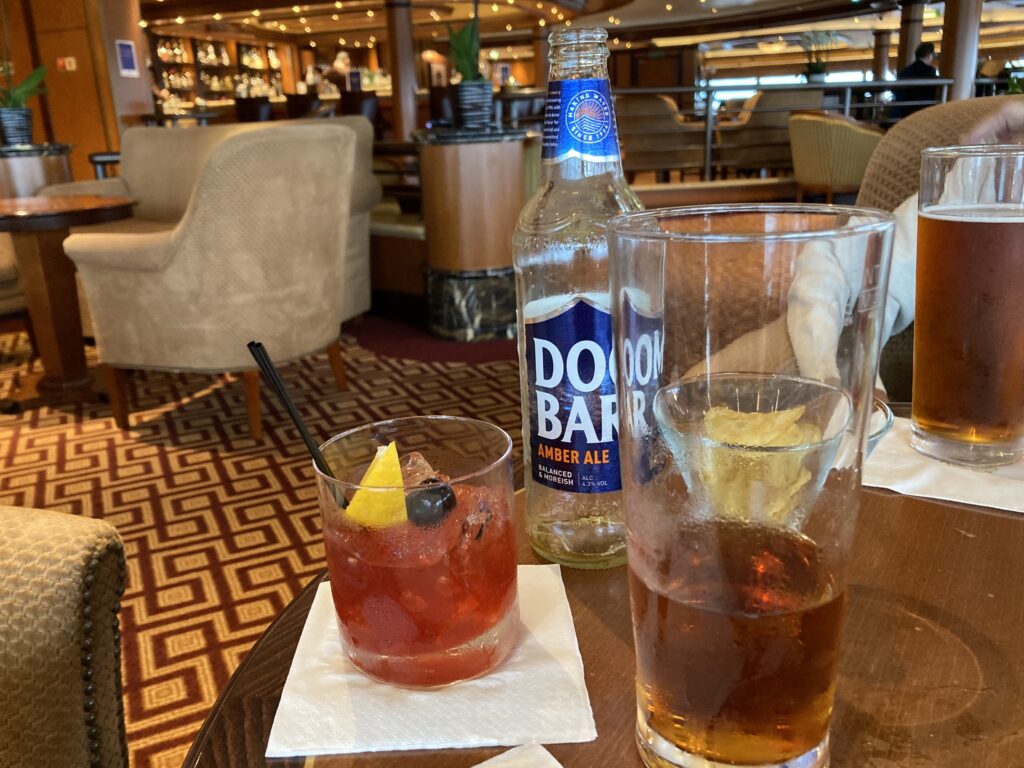 Dining on the second sitting is now "Anytime" dining, you book your dining time and table size via the myvoyage website. They've also changed the dress code to no jacket required on none formal nights. Needless to say the were some right states at dinner last night. Time will tell but I really don't see the reason for anytime dining, there are still queues of people waiting to be seated and  the tables don't seem to be any more spread out that on previous cruises. A different table  every night means you'll never create a rapport with the waiters if they change every night.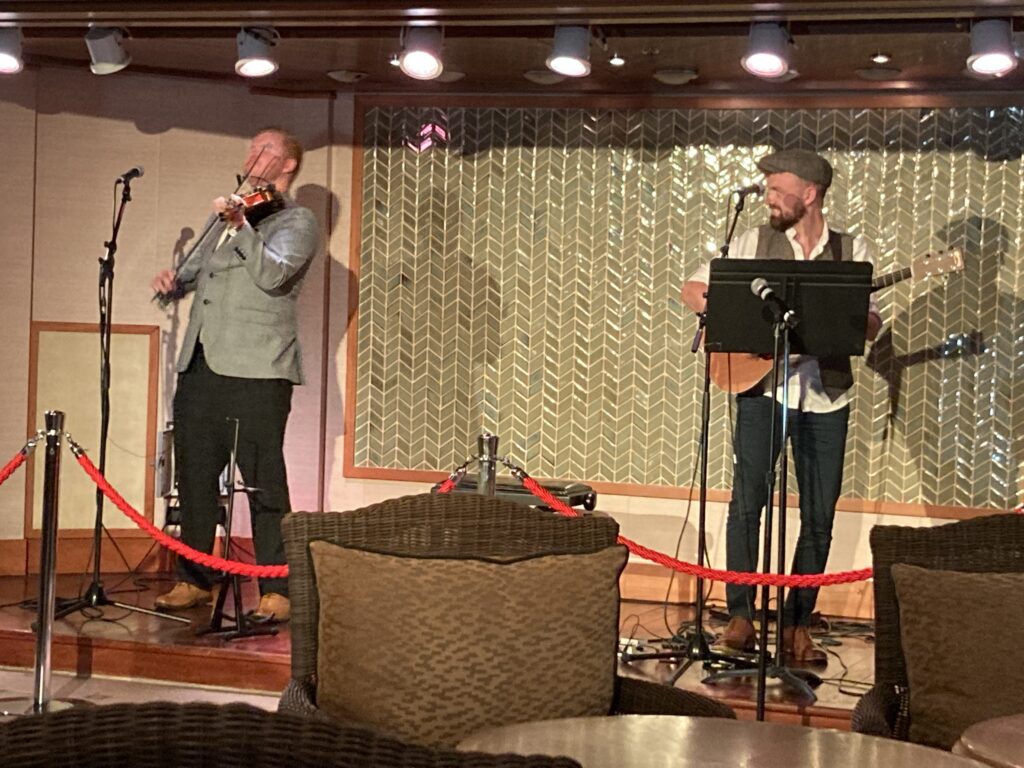 Dinner as usual was excellent, the menu has returned to the old version of Starter, Salad, Soup, Main and Dessert. John who hadn't eaten all day started with a mushroom risotto followed by huge cob salad, a main of turkey ballotine and cheese and biscuits.
We took a little too long over dinner so never went to the show, instead we went up to the Garden Room where there was an excellent fiddle/guitar duo, Shane Moran and Cameron Ross who appealed to Bess and her Irish heritage. 
After that it was time for bed. It's so nice to be back on board and here's hoping we find some much needed sun.